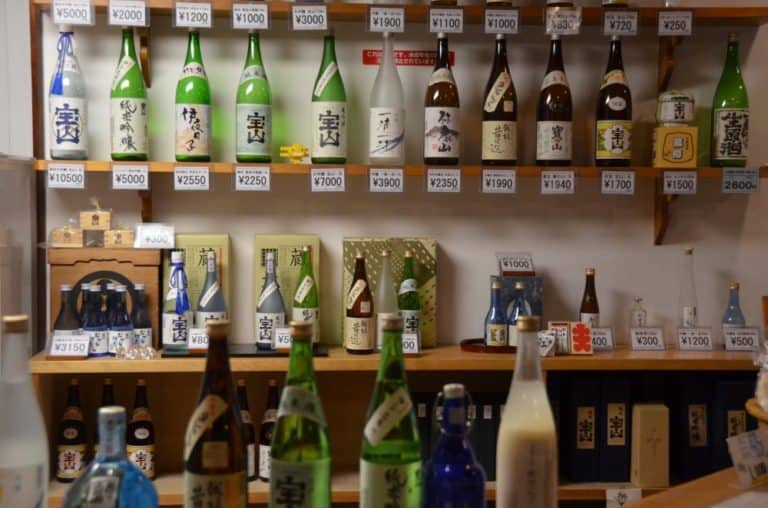 [Dec.2012] One of the main special products in Niigata is Japanese Sake without any doubt.
We visited Takarajima sake brewery without booking.
This small brewery was founded in 1885 and seemed to be one of those which stick to their own way of making sake.
Unfortunately because it was the year end time, we could not see the actual work, but the owner explained a lot of things and let us taste various sakes.
One of the things I leaned was that Daiginjo, top quality sake is made from only the core of rice grain and that is why it is tasty and also expensive.
Also I learned that the rice for sake is not good for eating.
She taught us much more things but we were too busy tasting to take all of them in.
One of the sakes was made from Koshihikari, one of the best variety of rice.
In the end, after much hesitation, I bought a bottle of Daiginjo and another of unrefined sake.