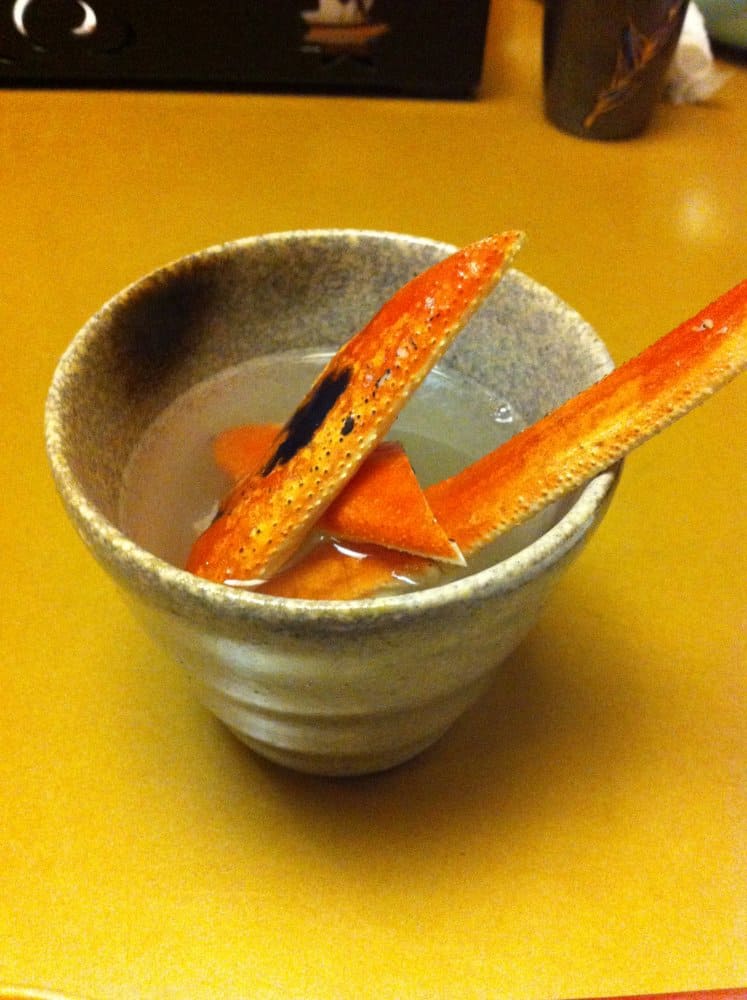 [ Aug.2014 ] This is a photo of the crab sake.
This was the first time I had it in my life.
It was a very good Japanese sake with the subtle flavour of the crab and also, when I scooped the crab meat and ate with the sake, it was very tasty.
I had this in a restaurant called "Koura Head Store" where my family took us.
It says "head store", but all of the 45 restaurants of this chain are called head store.
I had thought that we could eat crab dishes only in some Ryokans (Japanese inn) or in some long standing expensive restaurants, but this restaurant was situated at the roadside like a family restaurant and easy to get in.
But the atmosphere inside was not cheap and we could get a private room which was relaxing.
I felt the change of the Japanese restaurant scene.
Unlike the time when I was living in Japan, it seems that now many restaurants are built along the big road more like in an American way.