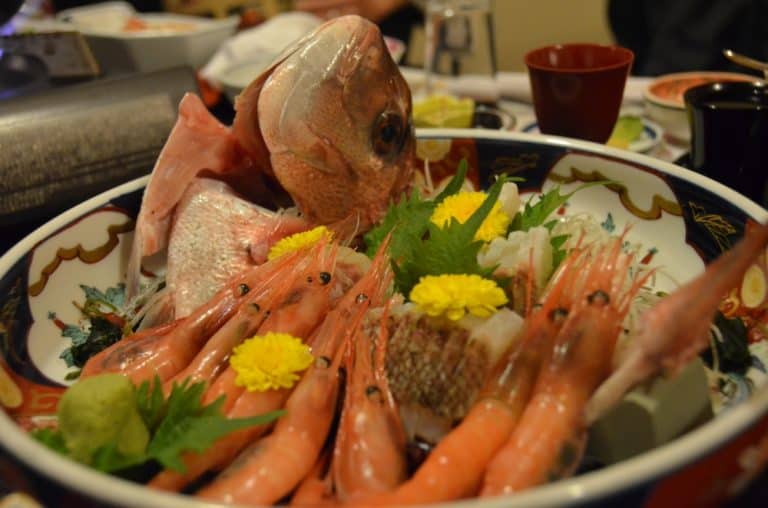 [ Mar.2016 ] On the first day in Noto Peninsula in Japan, we stayed in the ryokan (Japanese style hotel) called Yshio, which was booked by my family.
The room had western style beds, which was comfortable.
The meal was not served in our rooms, but in the restaurant, we had our private room so we could relax.
The meal was all seafood.
Especially the sea bream seemed the speciality.
We had sea bream shabushabu (thin sliced fish parboiled in a hot soup).
The variety of the dishes were not that large, but we had a very satisfactory meal.
We had 4 kinds of sake tasting, too.
We had a private bath instead of going to the large public bath which is typical in Japanese ryokan.
In the private bath there were two kinds of bathtubs, one was made of hinoki, Japanese cypress and the other was made of Japanese lacquer.
Both had Jacuzzi.
I did not know until afterwards that the door can be open so that we could enjoy open air feeling. From the window of our room, we could see the port beyond the black roofs.
There were numerous fishing boats there.
The reason why the roof tiles are almost all black is apparently because the hours of sunlight is short around here, they make the roof black so that they can get the heat as much as possible.