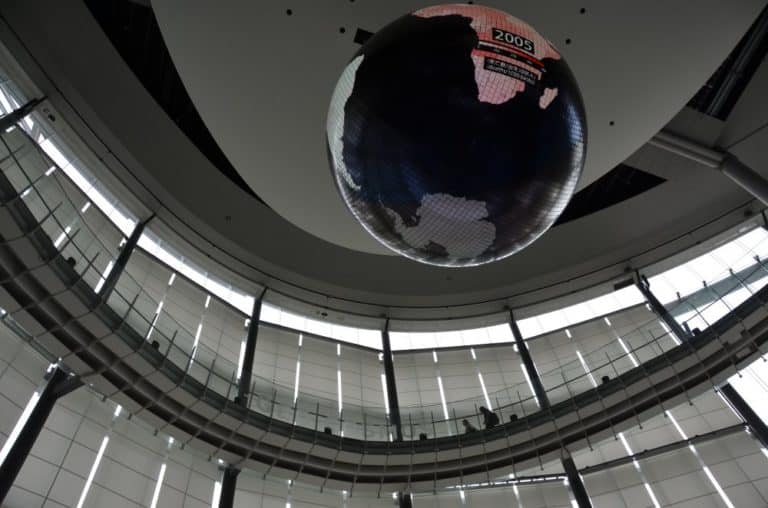 [ Aug.2014 ] It was worth seeing the permanent exhibition as well as the special toilet exhibition in Miraikan museum in Odaiba, Tokyo.
The most impressive thing for me was the reconstruction of the living space in a spaceship.
The room for one person was really tiny with a hanging sleeping bag in which an astronaut sleeps.
"Do they sleep standing?" I asked instinctively, but of course in the zero gravity, standing or lying does not matter.
Also their toilet was special.
If they do it as we do, the excretions will float, so they have to make them sucked into the provided space.
Astronauts cannot have a bath, "So, the spaceship must be smelly" our guide said.
These guides were elderly voluntary men wearing a uniform with the word "volunteer" printed on the back.
They explained things very kindly.
I wonder if they were retired science teachers.
Also I was surprised to see the very realistic human robot.
'She' moved almost like a human, for example, her eyes moved up after blinking.
If you insist, around the lips were a bit artificial.
It was towards the end of school summer holiday when we visited this museum and it was very crowded with parents with children.
We asked the staff if it would be emptier after school started, then she said " Not really, because a lot of group visitors like school trips will come".