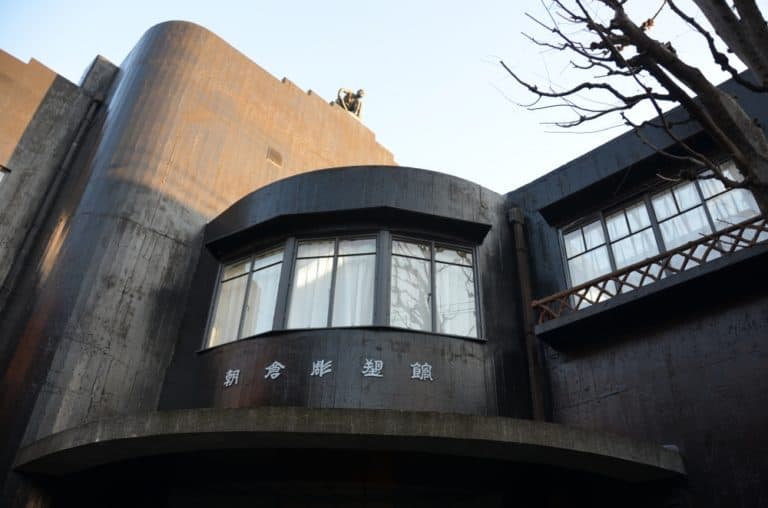 [ Jan.2015 ] A friend of ours took us to Asakura Museum of Sculpture in Yanaka in Tokyo.
It situated in a relaxing residentianl town.
They spent four years to renovate this museum and recently reopened.
This is the home and the studio of a famous sculptor, Fumio Asakura.
His works exhibited there were interesting, but also the courtyard with a big pond was nice.
To my surprise, according to the leaflet we received there, he opened his workshop here at the age of 24.
In those days apparently the house was small, and he extended and renovated it gradually, but still, 24 year old buying a house means that his family in Ooita in Kyushu must have been wealthy.
Taking photos was not allowed inside the museum, but it was ok on the rooftop, so I took photos of the courtyard from the top and view.
There were not so many visitors when we went there.
I thought it was natural because it was a weekday and beginning of the year, but my friend was surprised and said "Recently everywhere is normally crowded, because the baby boomers are now retired".
I see….
It was a good museum, but one problem was that we had to take off our shoes and they did not give us any slippers.
On the cold winter day, our feet were so cold and painful.