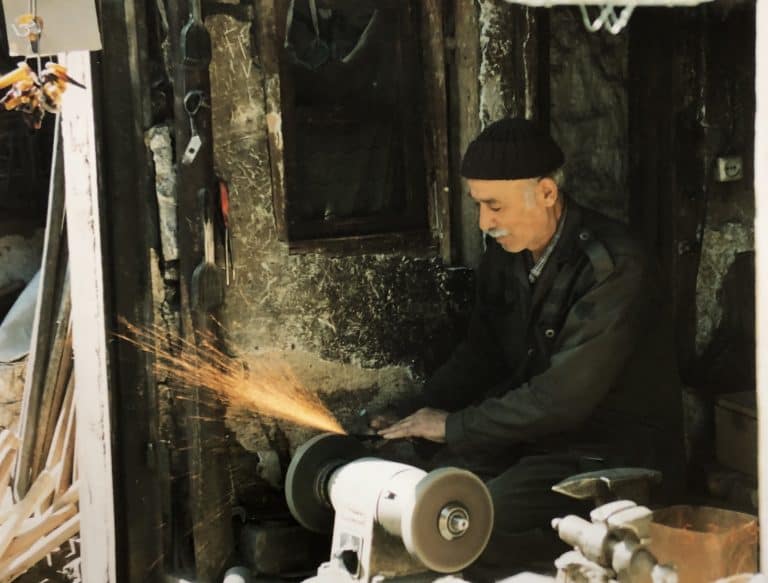 [ May 1999 ] On the way to Hamadan in Iran, we stopped at the town called Bijar for lunch.
Bijar is another famous place for carpet weaving.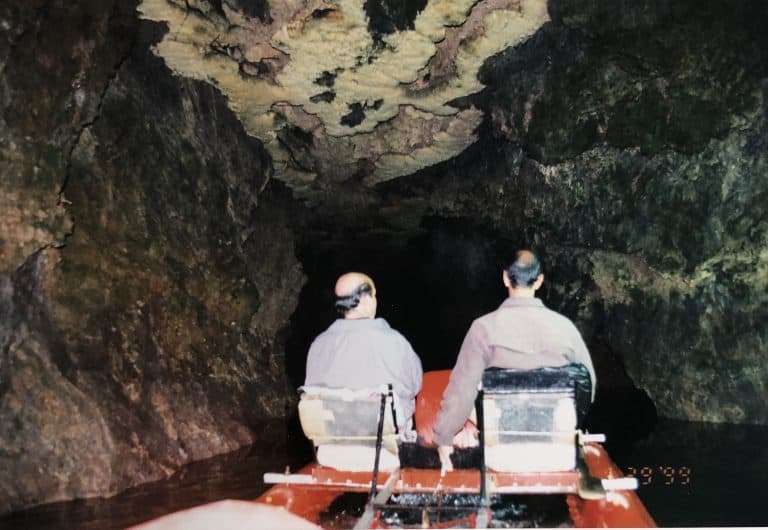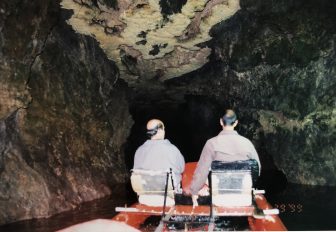 For me, the name of the town was so familiar and yet I had felt as if it was an imaginary place, so I was very excited just to be here.
In fact, as a town it was not special, so other people could not understand my excitement, though.
In Hamadan, we visited a limestone cave called Alisadr which was outside of the town.
Apparently it is the largest water cave in the world.
There were some lakes within the cave and they were connected by the rivers, so people visited there on a pedalo.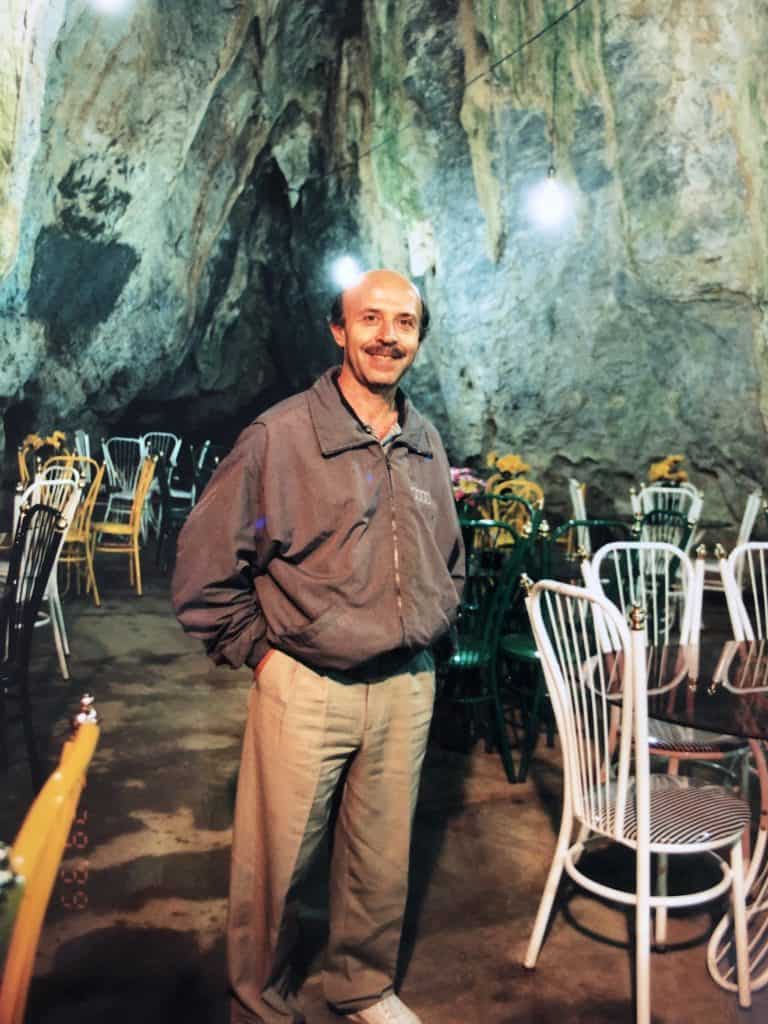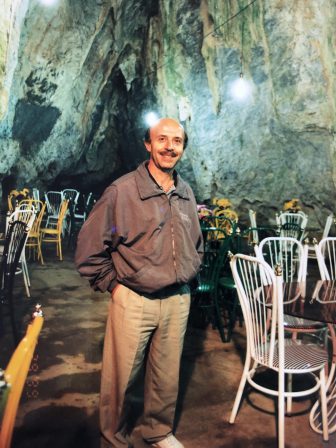 Our driver, Ali sat on the driving seat on the pedalo and rhythmically moving his body to paddle, which was rather comical.
Like many other limestone caves around the world, some animal look-alike rocks were pointed out during the tour.
We were with two Dutch people in this tour, who were running their own travel company and they were here in Iran for their research.
They had arrived in the country only a few days before, so they had not decided if they could add Iran in their programmes, yet, but said so far they had a good feeling.
But at the same time, they said that to eliminate the the western people's bad impression about Iran, it would take 2~3 years.
There was a cafe within the cave and we had a rest there.
It was cool and the atmosphere was interesting and I liked it there.
Our hotel in Hamadan was called Baba Taher Hotel.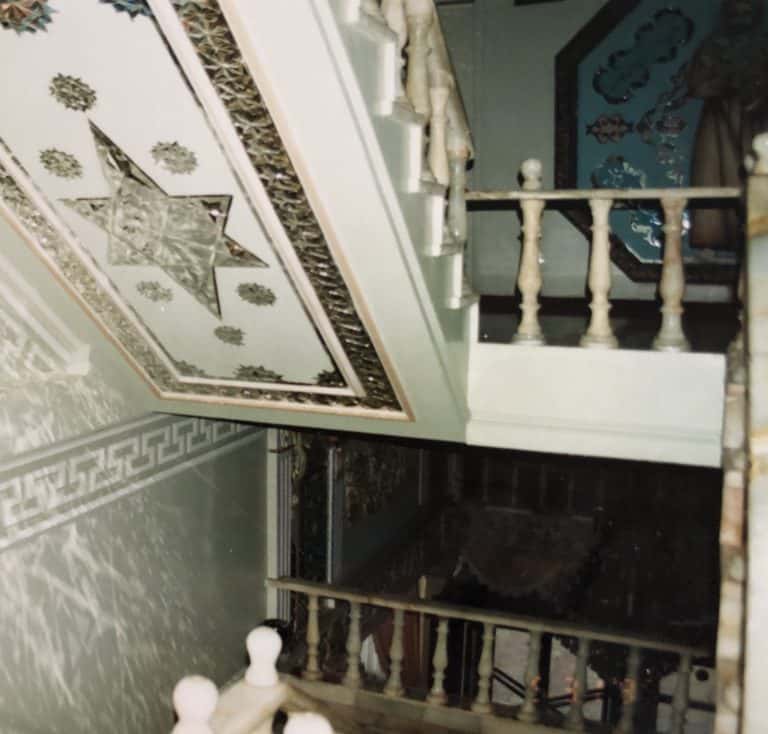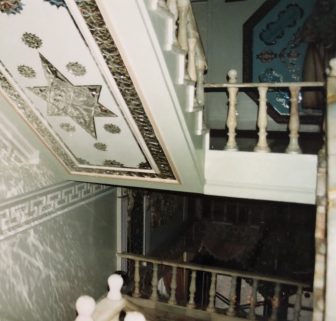 Baba Tahel is the name of a local poet.
The interior of the hotel had a lot of mirrors and silver colours which the Iranians loved, as we had learned in the museum in Tehran.
This was the 4 star hotel and among the hotels we stayed in this holiday, it was one of the best.
While we were in Hamadan, we had a chance to visit their bazaar.
The rug I had bought in London for the first time was made in Hamadan, so I was expecting to see many carpets in the bazaar, but I saw none.
What a disappointment!
The bazaar seemed not for the tourists at all, but at one shop, the shop assistant spoke Japanese.
At another place, a man who had stayed in Omiya in Japan for a mouth started talking to me.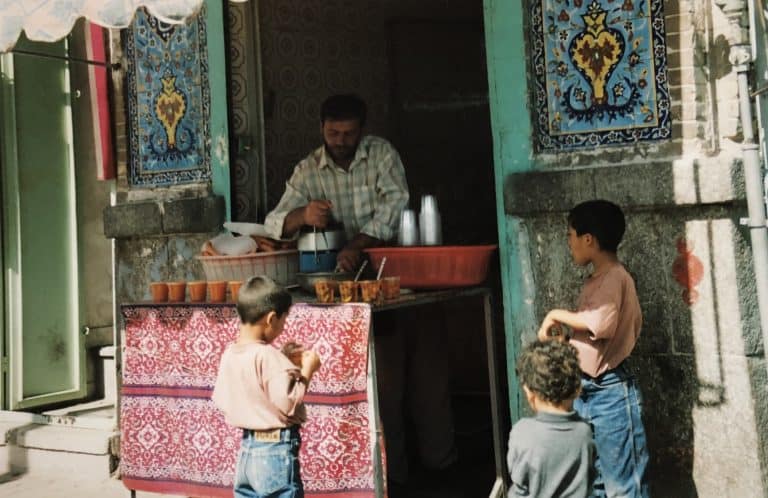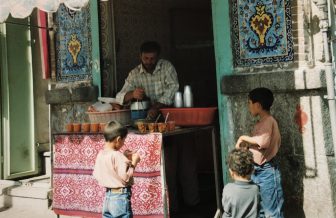 Earlier in this holiday, I had met a man who was fluent in Japanese in Astara, too.
That means a great number of Iranians had been in Japan, which was a surprise.
At this bazaar, I looked for a change of my scarf, but all the ones I saw were not my taste.
Finally I found one cloth which was nice, but it was a wiping rag called Longheh (or something similar pronunciation).
It was lovely with a red check pattern, but our guide Khalil begged me not to wear it on my head, so I gave it up.