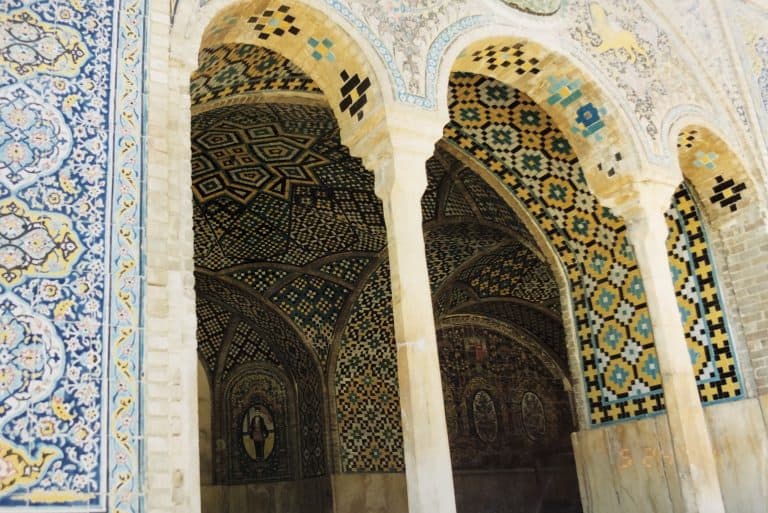 [ May 1999 ] Before boarding Iran Air, I had the last glass of wine at Heathrow Airport in London.
Alcohol was prohibited in Iran.
And women had to wear scarf and loose-fitting coat even if you were a foreigner.
Even for the photograph that you submit to get the visa, you have to wear a scarf (a friend of mine cancelled the Iranian tour after learning about it).
Of course I had to keep my scarf on within the aeroplane.
A man who sat next to me was an Iranian who was running a pizza shop in Manchester in the UK and he had lived there for 12 years.
He was originally from Anzali on Caspian Sea.
Caspian sea is about caviar, isn't it.
He was saying that he used to eat caviar for breakfast when he was a child.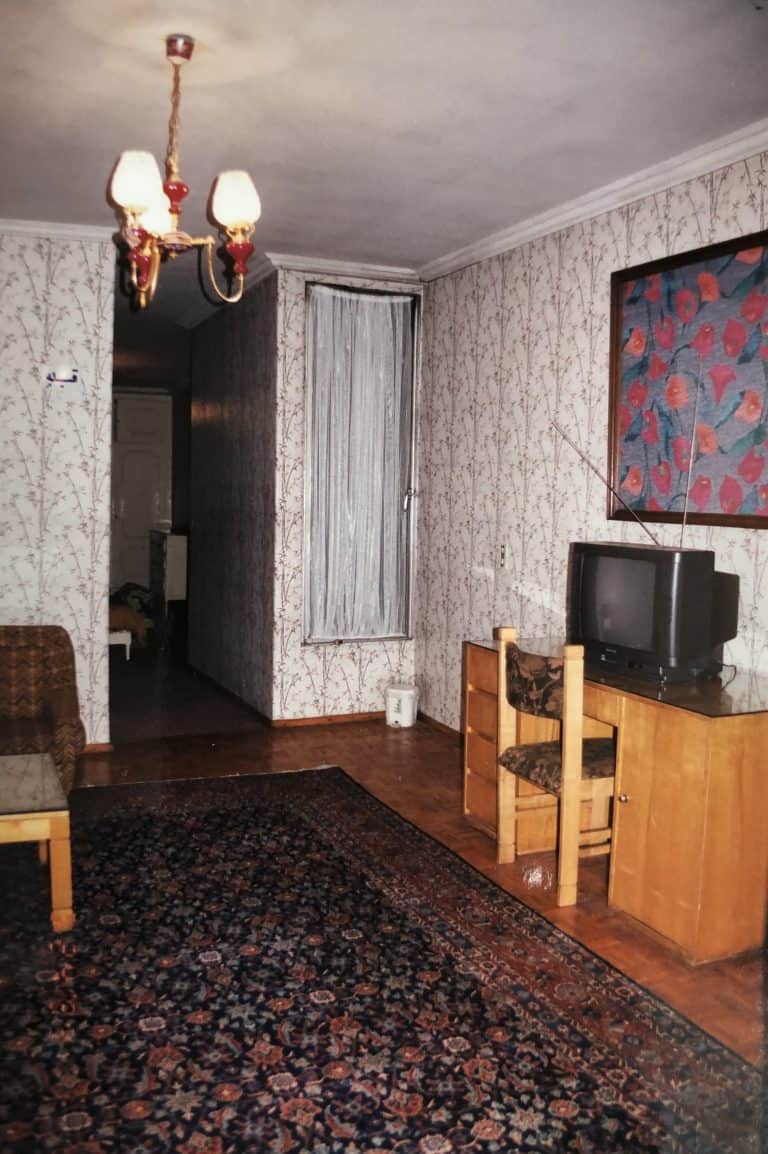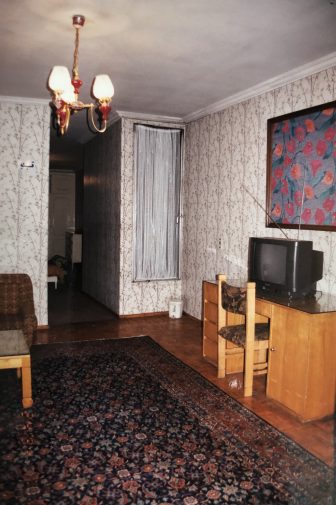 And he asked me why I had chosen to go to Iran for holiday and I answered "because I love Iranian carpets", then he looked surprised and said "You can buy carpets very cheaply in Ikea".
When we arrived at the Tehran Airport, the first thing we did was exchanging 100 US dollar to Iranian rial.
They gave us a wad of notes as $1 was about 1995 rials.
And first thing I learned was that the upside down of '♡' means '5' in Persian alphabet.
The arrival lounge was full of people.
In this jam, the guide found us.
This time, I had arranged the tour beforehand in London and this was the luxurious tour that I and my travelling companion were accompanied by a guide and a driver all the way.
The guide introduced himself as Khalil who had learned English in Colchester in England but he did not shake hands with me.
Apparently, a man cannot shake hands with a woman in Iran and when he shook hands with an elderly French woman one time, the authority took him and questioned him for as long as 4 hours.
The hotel they took us was fairly good with a lounge.
Only problem was that the toilet was smelly.
The more annoying problem for me was that even for the breakfast, I had to wear the coat and the scarf.
On the next day we had the sightseeing in Tehran and the first place we went was the Ethnological Museum.
And we spent 4 hours there!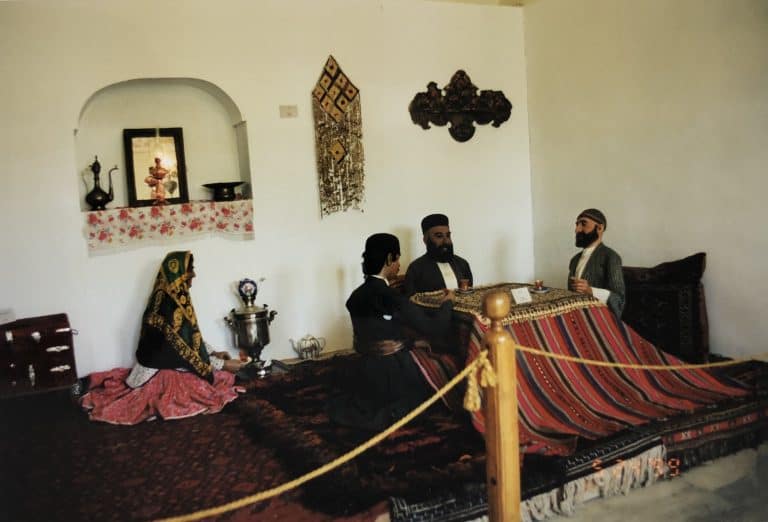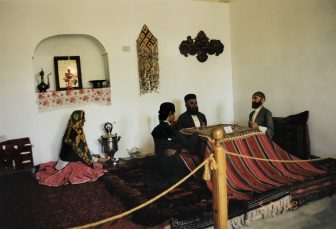 Because Khalil explained everything in detail and he was persistent.
I was too weak and polite to say "That was enough and let's move on".
Having said that, the museum which used to be a shah's palace was very good with many exhibits regarding nomads which I was very much interested in.
And the building itself was amazing particularly the silver-work even more than the tiles.
All over the place including walls, ceiling, doors… it was gorgeous version of Japanese love hotels.
Because Khalil had said that we could take photos without flash, I took my camera out and suddenly an intense argument started between him and the elderly man who was in charge of the room.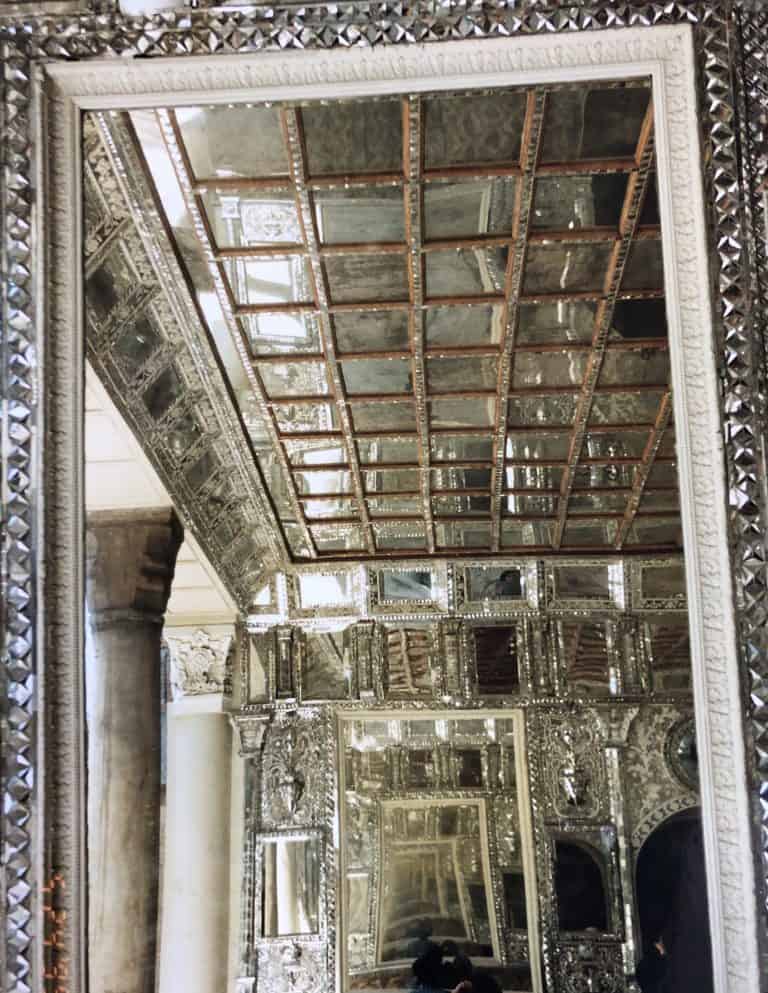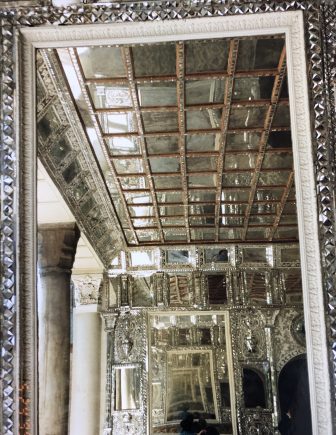 It seemed that people had to pay for taking photos.
The Jewellery Museum we went next was not particularly interesting for me, which was just too glittering.
Then we visited Saadabad Palace which was the shah's summer palace in the mountain in the northern Tehran.
It was a nice place with full of green.
It was the palace for the Pahlavi dynasty and inside was more like western palaces.
I was surprised to see an American tour group here.
According to Khalil, French and Italian tourists were common in Iran and most them were the older people who were usually 50s and up