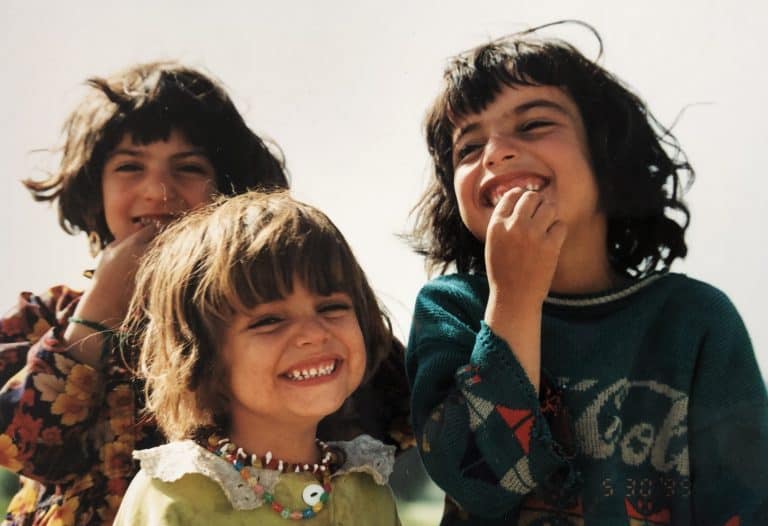 [ May 1999 ] From Hamadan, a city in the western Iran, we visited Kermanshah just for a day.
Kermanshah is the capital city of the province of the same name which has the border with Iraq and most of the people there are Kurdish.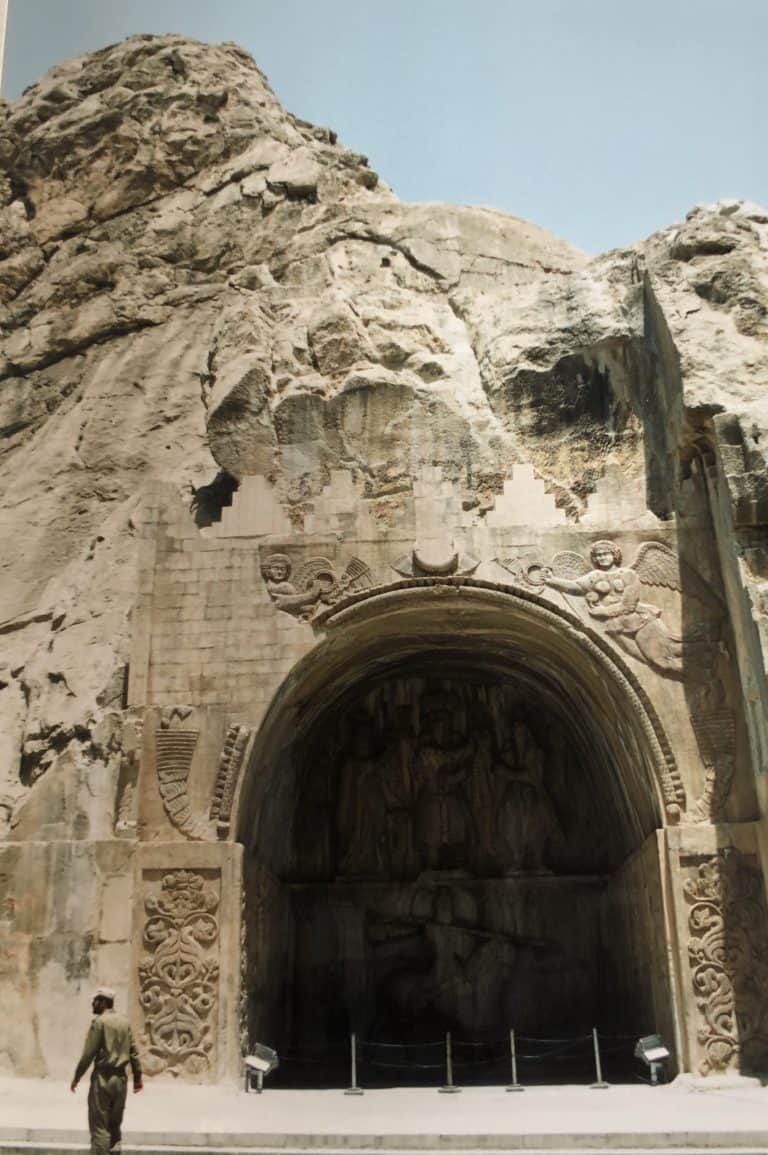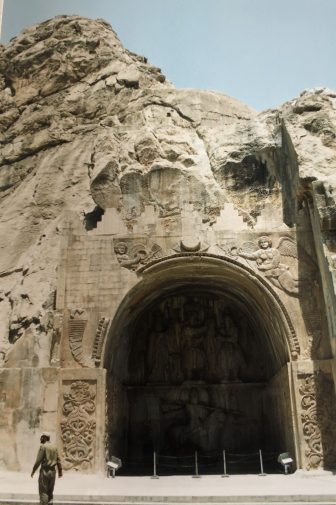 And it is famous for their carpet weaving, too.
So I was expecting to see something to do with the carpets, but where we went was the ruins.
It was called Taq-e Bostan and there were some reliefs of the period of Sasanian empire.
This empire believed in Zoroastrianism, so we saw a relief of Ahura Mazda, the highest god in this religion.
They said that Japanese tour groups visited here and some boys selling souvenirs talked to me in Japanese "Where are you from?".
I could see it was an important and precious historical site, but because my interest was limited to carpets, I was not very much interested in it.
After that, while we were moving to another ruin, we saw some people washing fleece on the riverbank.
So we stopped there, giving up visiting the ruin.
Being able to change the plan was the advantage of the private travel.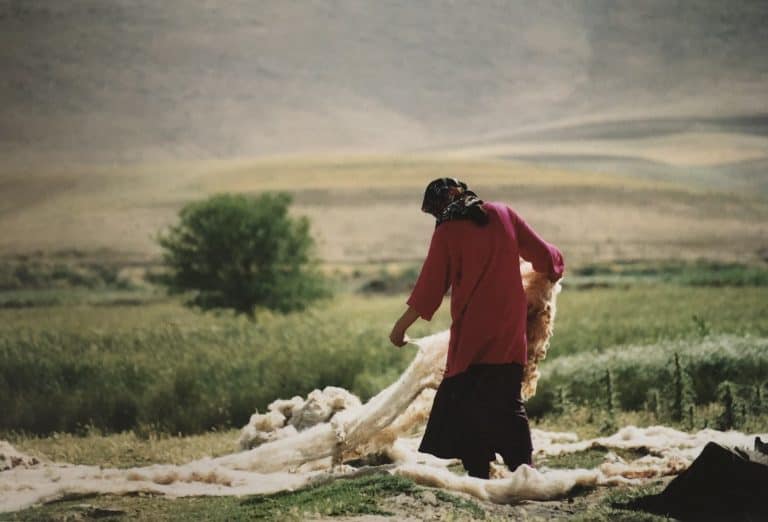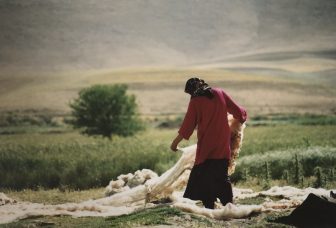 There were a few working women and children who were nice and friendly.
They were shy at first, but after a while, the youngest child even stood in front of my camera blocking my sights.
We took some photos with them and had a good time.
The oldest woman with the shining gold teeth was proud saying that all those 12 children running about there were hers.
It seemed that a woman's pride around here was having a lot of children.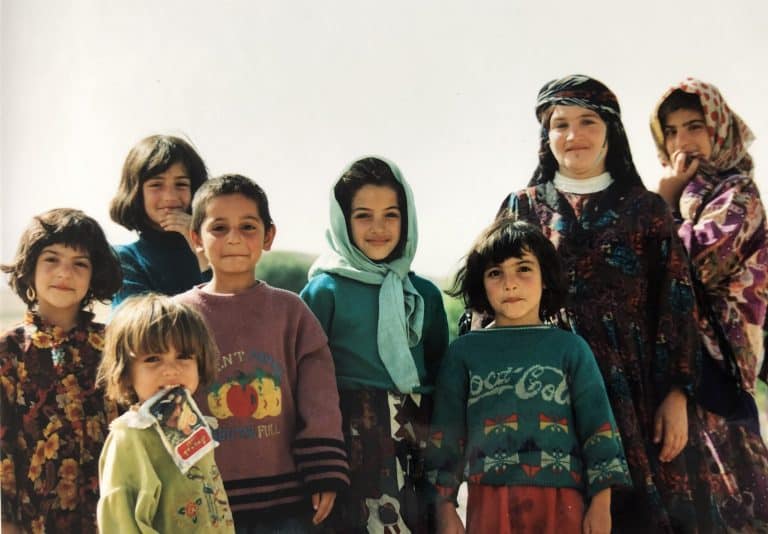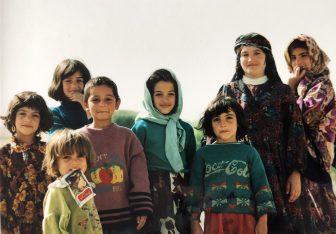 The woman I had met in the hot spring bath was the same.
This woman with 12 children invited us to her house, but because of our tight schedule, we had to decline unfortunately and moved on.
On the way, we stopped at a simple cafe and had some watermelon.
The watermelons in Iran were delicious.
In fact watermelon not my favourite generally, but here in Iran, they were so good that I loved them.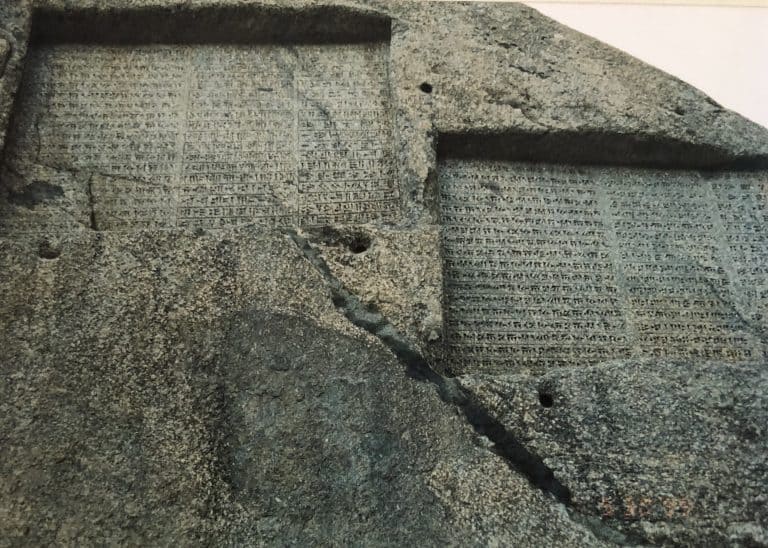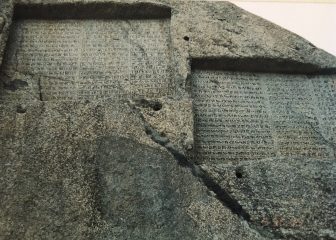 After that, we visited Ganjnameh, a rock with two panels of cuneiform, which were carved in Achaemenid Empire period in the 5th century BC.
This was located nearer to Hamadan, about 12 km south west of the city.
On the way back from there, we saw some tents on a hill and our guide told us that they were the nomad people's tents, so we decided to visit there.
My main purpose of this journey was to see nomad people who wove carpets.
When we arrived, the Kurdish family were just making butter by shaking the cow skin bag which contained milk.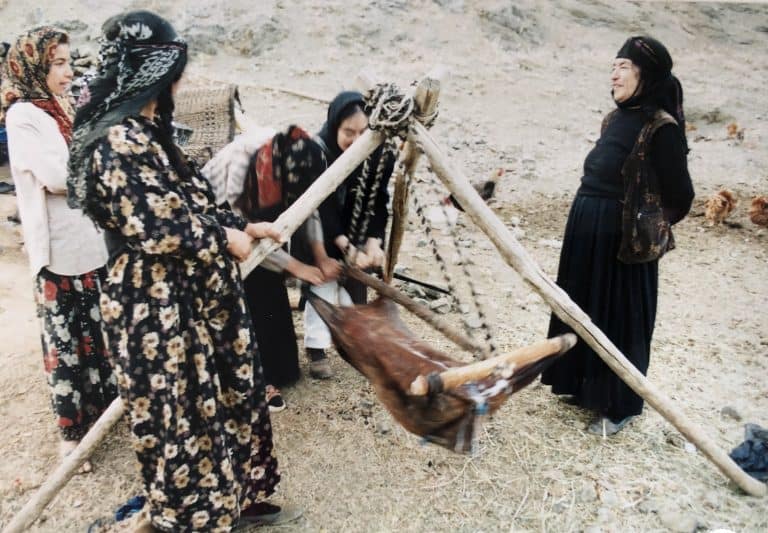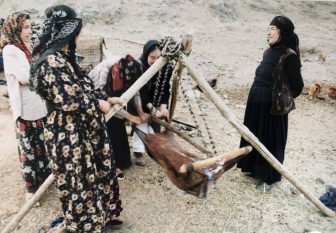 These people were very friendly, too and some girls invited me to join them for this work.
I tried a bit and stopped, then the girls urged me to do more.
The oldest girl was about 15 years old and the rest were younger, but their arm strength was remarkable.
I saw their hands when we were working on the butter together and found that they were already workers' hands.
The most outgoing girl had pale green eyes.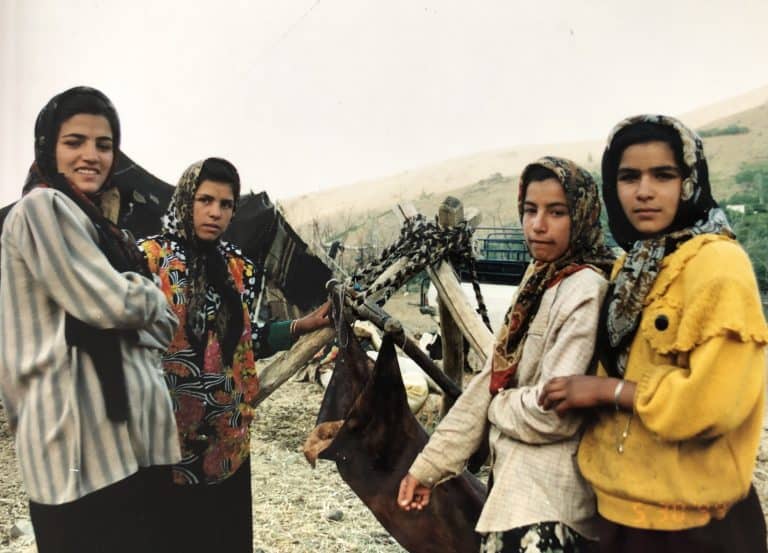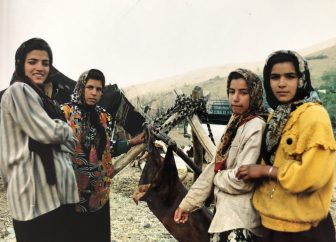 Iranians as well as Turkish have often dark skin but that is because many of them work outside under the strong sunlight and their men often have thick black beard, but I realised that they were basically white people.
They gave us some sheep milk diluted with water and to be honest I struggled to drink it up.
After I drank all, they pointed out to a bag made of sheep or cow skin and told us that they kept the water in it, which made me shocked.
Fortunately, I did not have any problems on my stomach.
We left there waving our hands many times.