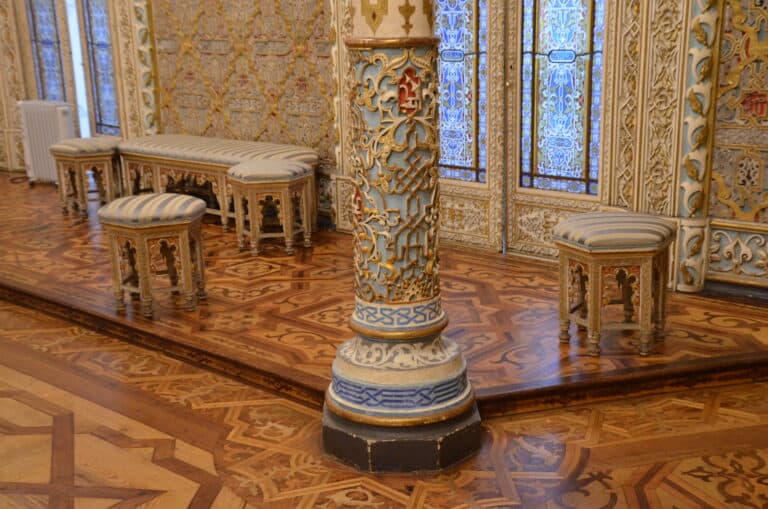 [Jan. 2022] From 4:00 pm that day, we visited the Bolsa Palace, one of the main tourist attractions in Oporto, Portugal.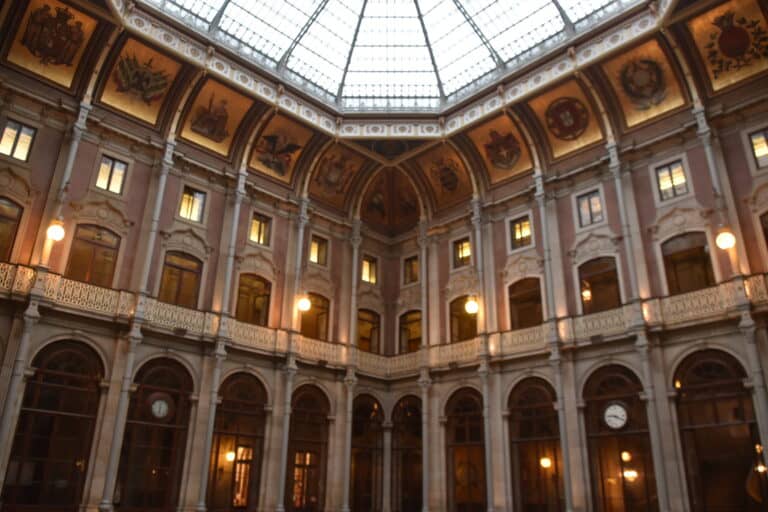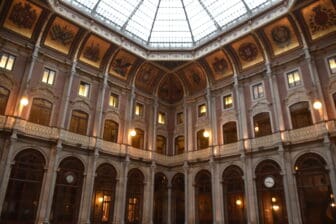 This is not a place that you can casually visit and see, but all must be booked in a tour format.
English tours were limited and the only available one on the day was from 4 o'clock.
The price was € 10 per person.
The total number of people who gathered at this time was about 15.
The patio, which was also used as a waiting room was very beautiful.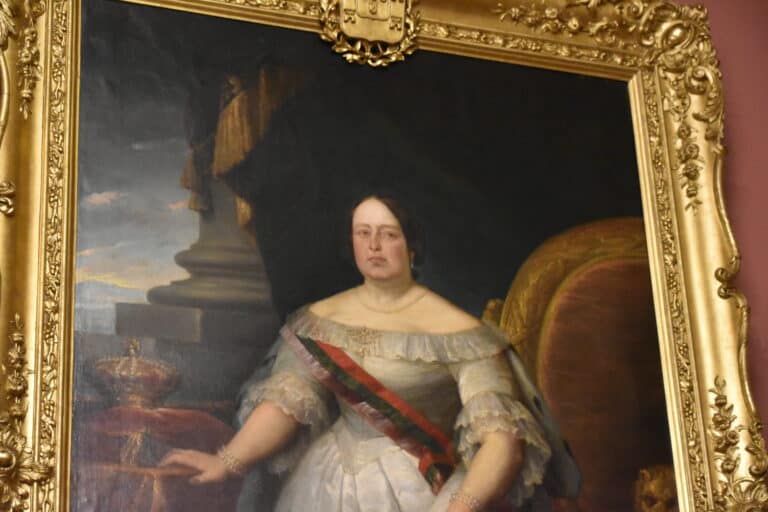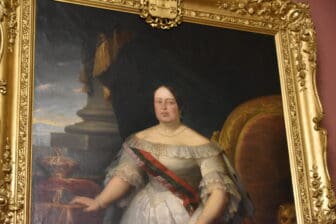 Photography was allowed, so I was taking a lot of pictures here, when the tour started.
Bolsa in this Bolsa Palace means the stock exchange.
Therefore, although it is called a palace, but it is not the palace where the emperor or king lived.
It was built for merchants in Oporto on the site of the Francisco Monastery, which had been destroyed by the fire, with the permission of Maria II.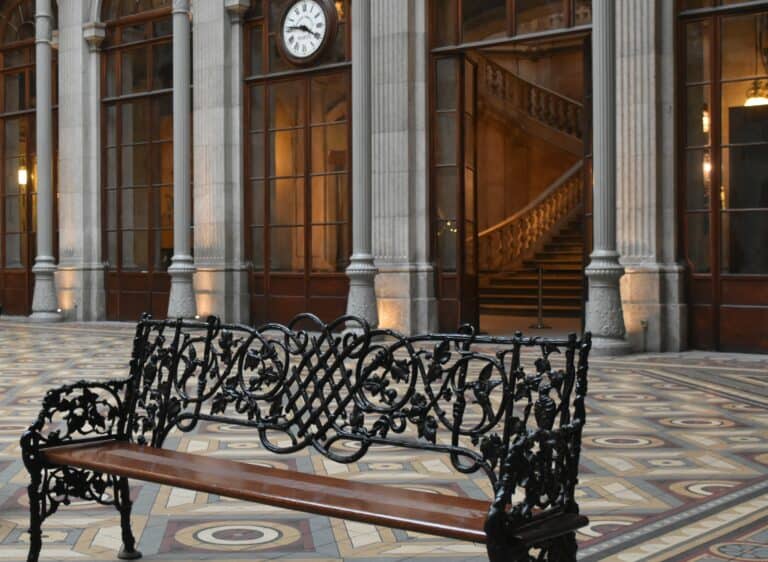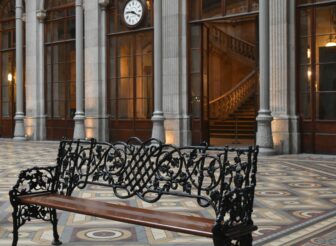 By the way, currently, Lisbon is the only Portuguese stock exchange.
They started building this Bolsa Palace in 1842.
It was completed finally in 1910.
The patio, which was the first room, is also called "the room of the coat of arms", and it is said that the coat of arms of 19 countries that had traded with Oporto at that time are displayed.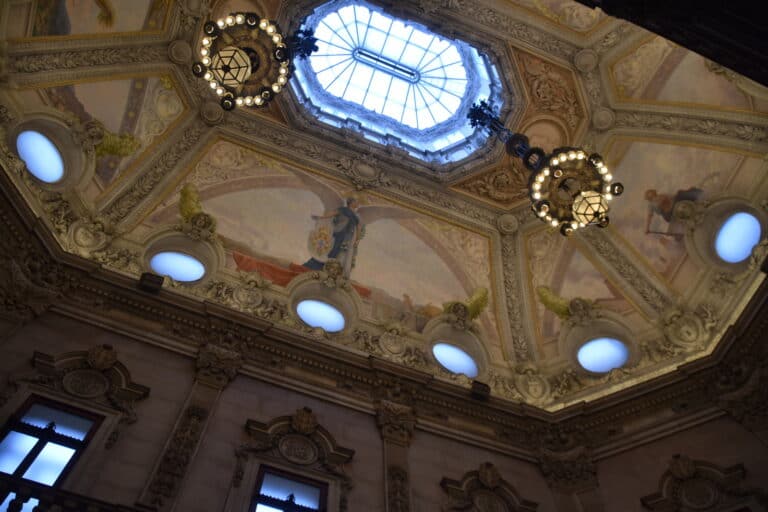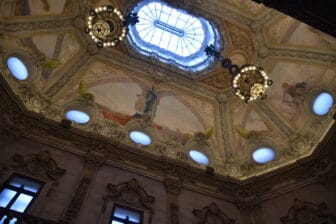 According to online information, there is an entertainment that the guide asks to the participant's country names and points to the coat of arms, but our guide did not do that.
It took nearly 70 years to build, and despite the elaborate construction, they used a lot of plaster, maybe because of the economic sense of the merchants.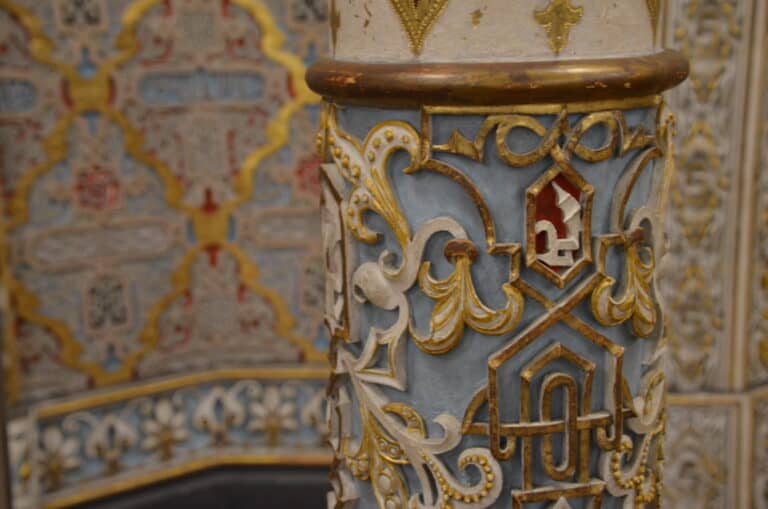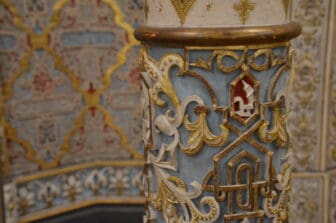 On the other hand, they spent a lot of money on the floor which is the parquet made of woods from South Africa and other countries.
The chandelier weighs 1,500 kilograms, and when cleaning it, five strong men use a rope to lower it.
The best thing to see here is probably the last guest room.
The room is beautifully decorated with fine details and it is called "Arab Room".
It is completely Arabian night atmosphere.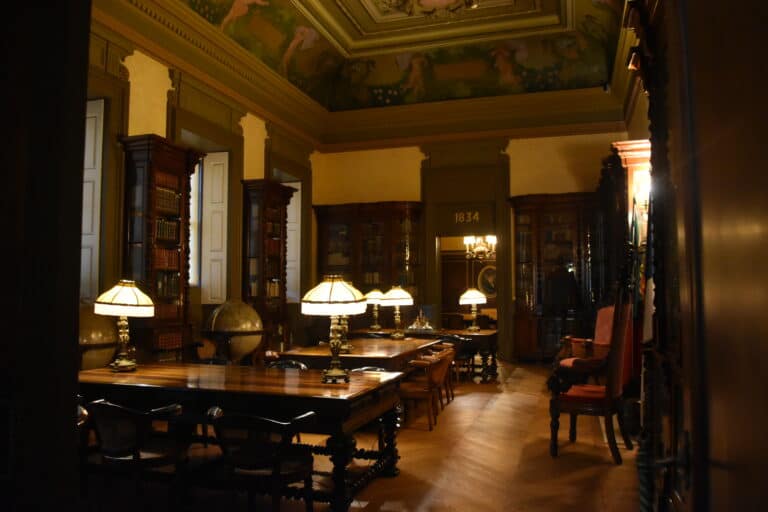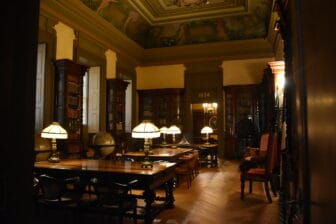 Apparently it took 18 years to make this room alone.
But why Arabic style?
That is because at that time, the Islamic architectural style was reviving.
In this sort of special places, everyone, regardless of country, wants to take a selfie, don't they.
When two French men in our tour took off their masks and took pictures, they were scolded by the guide.
Apart from this Arab Room, the library we saw last was nice, too, though we could not go in.
Overall, it was a nice building worth seeing, as recommended by the tourist information centre in Porto.