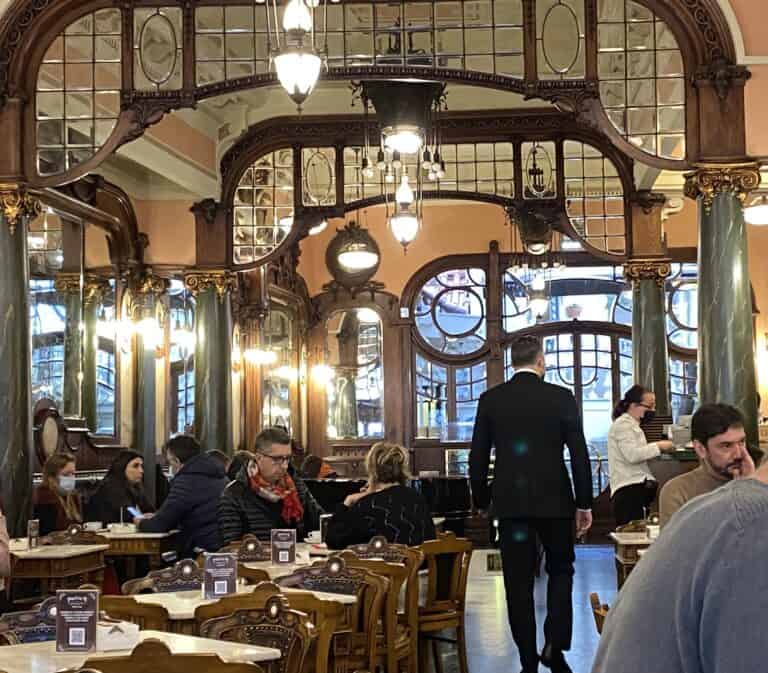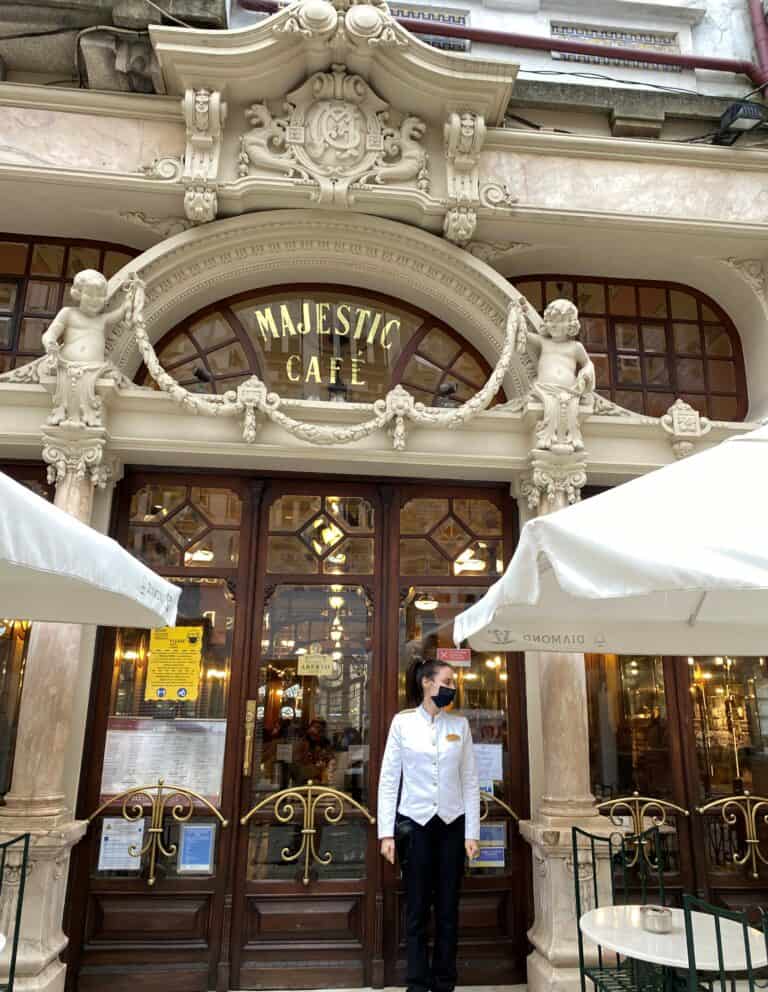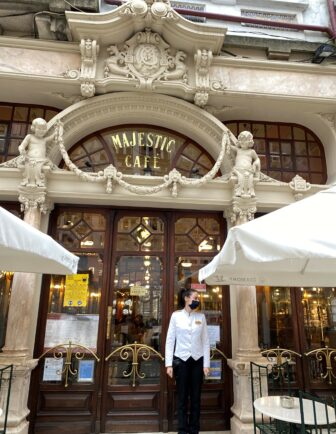 [Jan. 2022] The next day in Oporto, Portugal, was a cloudy and cold day.
On our way to the supermarket Pingo Doce, which we became familiar with during our stay in Portugal, we found the famous Majestic Cafe near the road, so we decided to stop by.
Well, it's definitely gorgeous.
A gatekeeper (?) was standing at the entrance and the vaccine certificate was checked.
When you enter, it is a long and narrow space, but it feels spacious because there are large mirrors on the both walls.
In addition to mirrors, old-fashioned leather sofas and Art Nouveau-style lamps hanging from the stucco ceiling add to the luxurious atmosphere.
And the neat attitude of the working people in black and white clothes, too.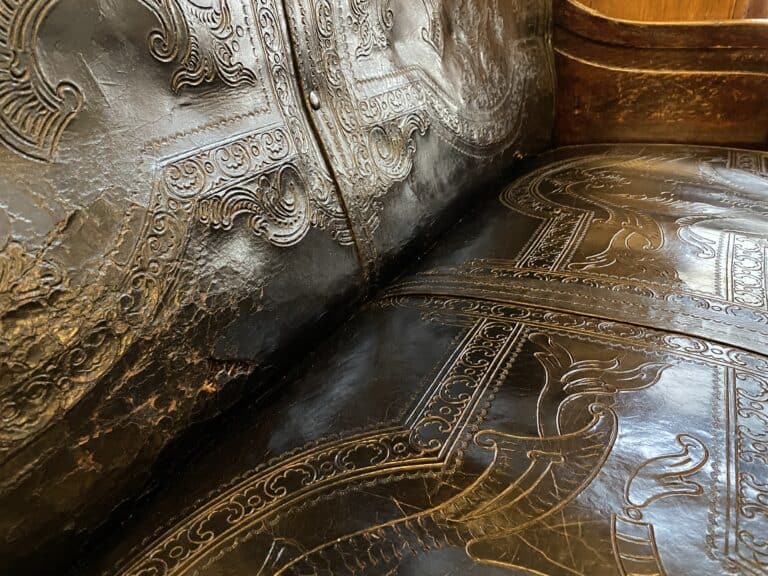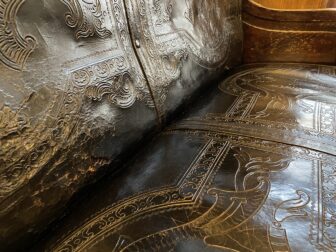 It was a very dignified place, and it was not really the light atmosphere that we could stop by on the way to the supermarket.
According to their website, the history is not so old, and it first opened in December 1922.
It seems to have become a hangout for famous people such as actors and artists, but it declined in the 1980s.
And the cafe was closed once in 1992.
Two years later, in July 1994, it regained its former appearance and reopened.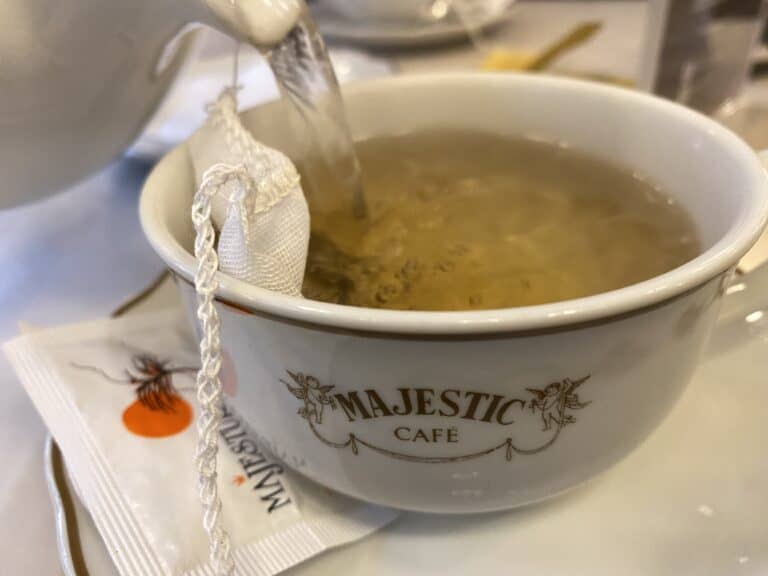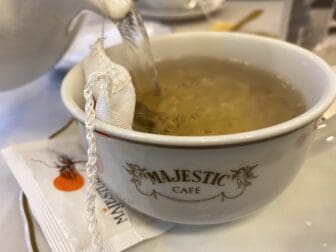 Because it is such a gorgeous cafe, the price is also gorgeous.
We drank just a cup of Earl Grey, and it cost € 5 a cup.
By the way, one of the reasons why this place became famous is again related to "Harry Potter".
Apparently, the author, JK Rowling, wrote the first work of "Harry Potter" at this cafe when she lived in Oporto.
At that time, she was unknown, and I wonder if she could stay in such a pretentious cafe for a long time to write a book.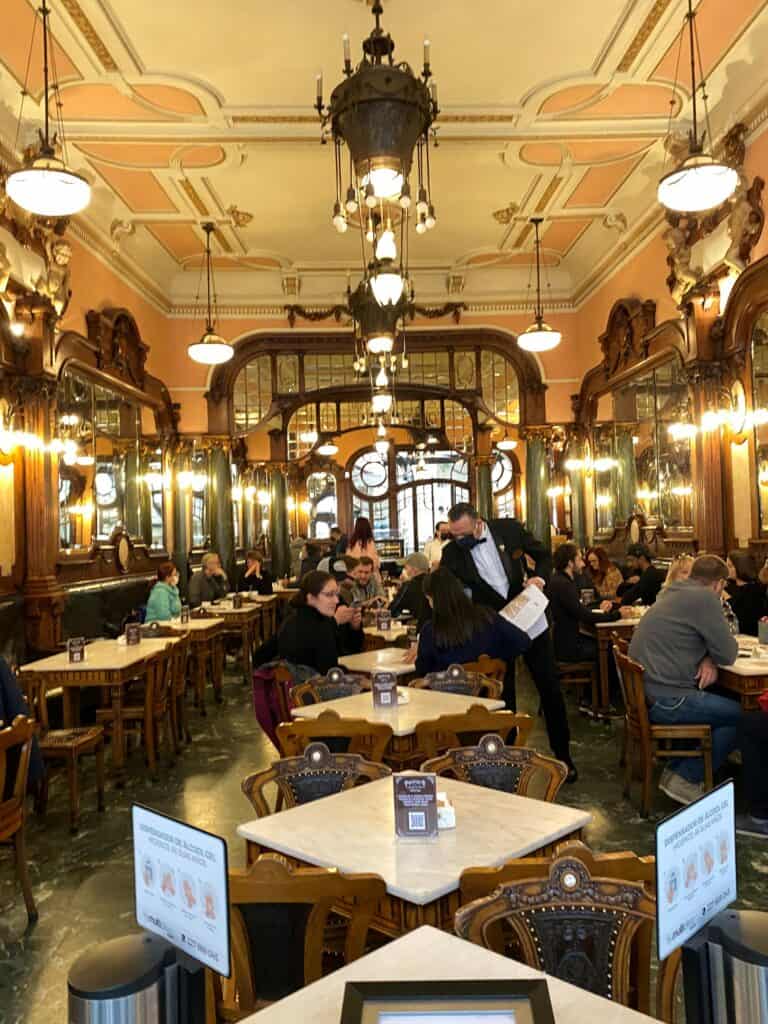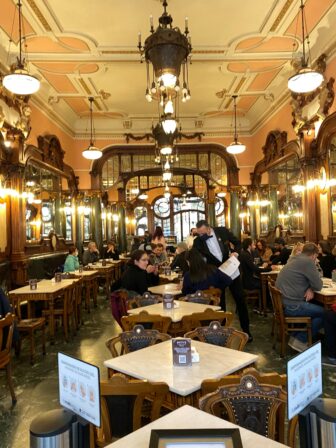 If true, she must have had nerves of steel.
This cafe is located in a pedestrianised shopping street called R. de Santa Caterina.
This street itself was not so pretentious and was a shopping street for the ordinary people.
Now, we left here and went to our destination, the supermarket.
We bought some squids on that day, and noticed that a large photo of the person in charge of the fish and shellfish section was hung on the wall of the section with the name Marisa.
I wonder if that is for the workers to work responsibly and proudly.
Marisa carefully opened the squids one by one for us.