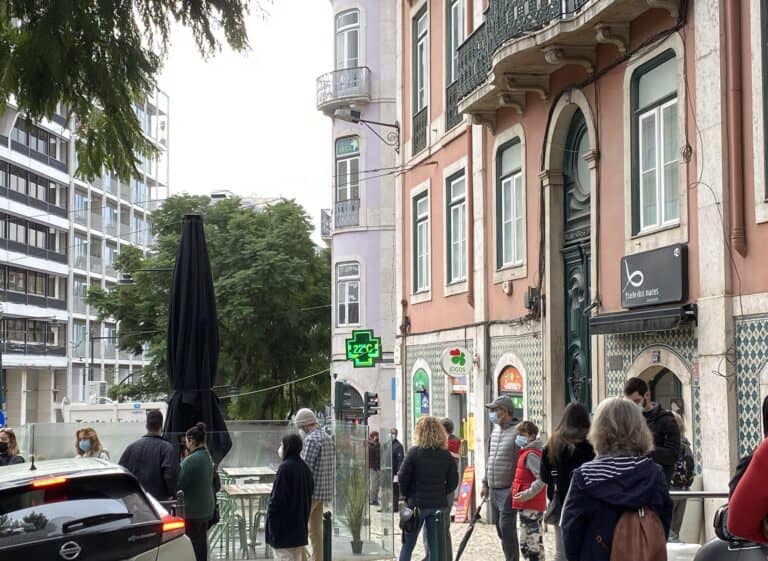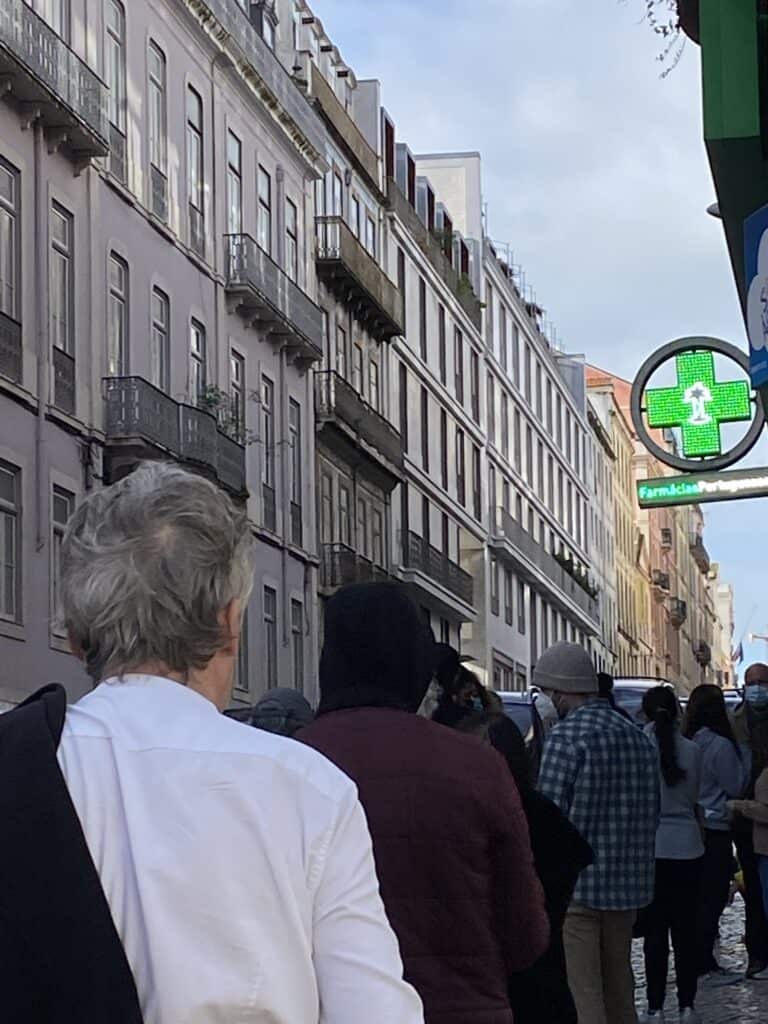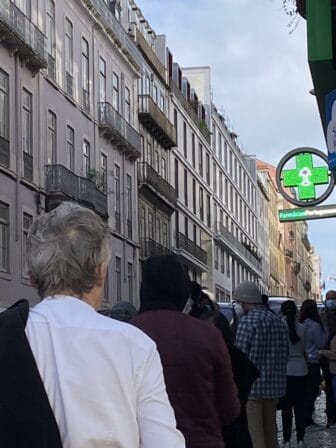 [Dec. 2021] In Portugal,  a new rule was announced that not only a vaccine certificate but also a negative certificate of the Covid-19 test was required to eat at a restaurant for 5 days around Christmas and New Year's days this year.
We had a reservation for dinner on Christmas day, so we hurriedly went to have a Covid test within Lisbon.
We happened to know that there was a pharmacy which provided the test on the path we walked a few days ago, so we went there without hesitation and lined up.
After all, it seems that many people wanted to go to restaurants, so it was a long queue.
When I measured the time, it took 1 hour and 20 minutes to reach the entrance of the pharmacy.
After completing the procedure at the counter, we, as foreigners, paid € 29.90 per person for the test.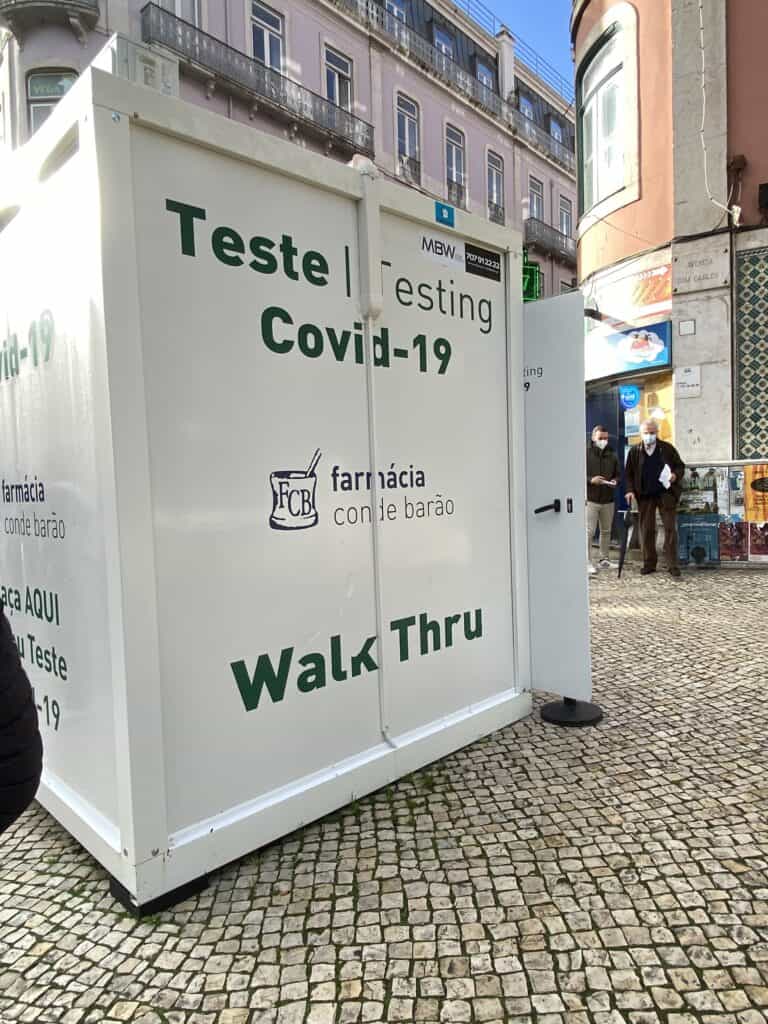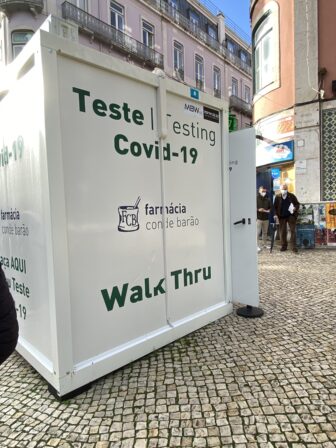 It was free for Portuguese people.
And foreigners were tested in the outside container, not in the pharmacy.
In that case, if they had made another queue only for foreigners from the beginning, it would have been faster.
The test was an antigen test, and I had it several times before, so I wasn't surprised.
This pharmacy gave you the test results on the spot on paper.
That's fine, but the person at the counter in the pharmacy made a mistake in spelling my name, so I had to wait further.
As a result, it took a little over two hours in total.
However, this was also an experience, and it was a little fun for me, so it wasn't a pain.
Fortunately, both of us were negative.
After the test, we went to the supermarket.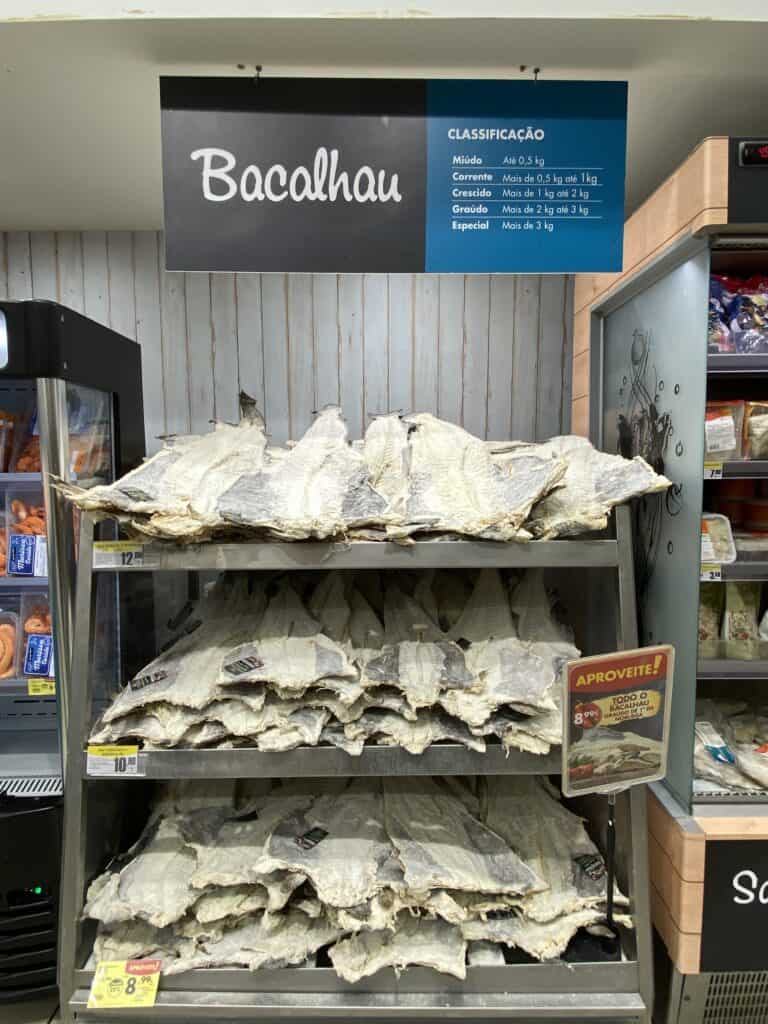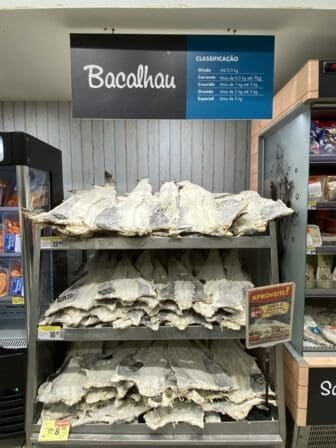 During our stay in Portugal, we became familiar with a chain supermarket called Pingo Doce.
It is one of the major supermarkets in Portugal and apparently they have about 400 shops nationwide.
Supermarkets are similar to each other all over the world, but the feature here is the Bacalhau (salted dried cod) corner.
Not found in the UK where we live.
We were also surprised that the fish and shellfish were abundant.
So, on this day, we bought a lot of fish and shellfish, and my husband made seafood soup at our house (Airbnb).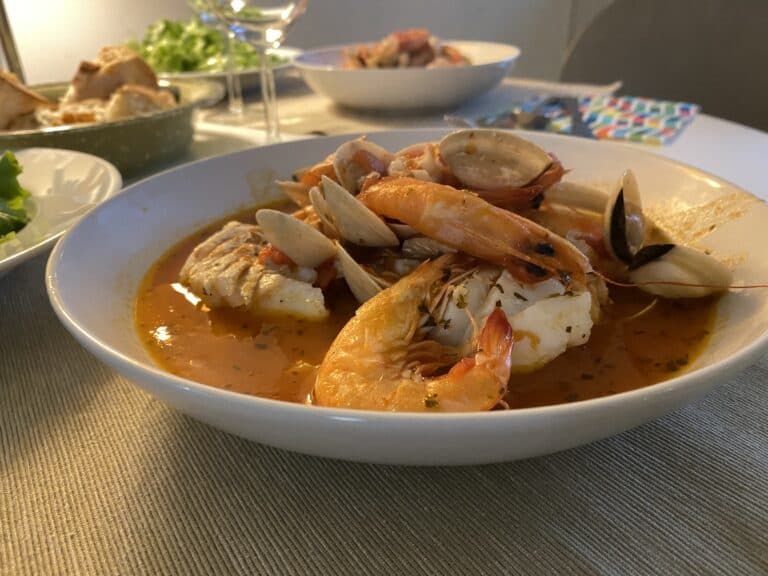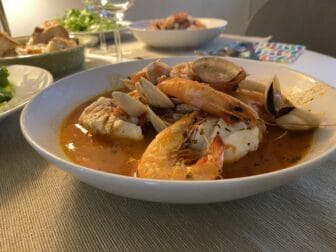 This was a great success.
It was a very delicious Christmas Eve dinner.