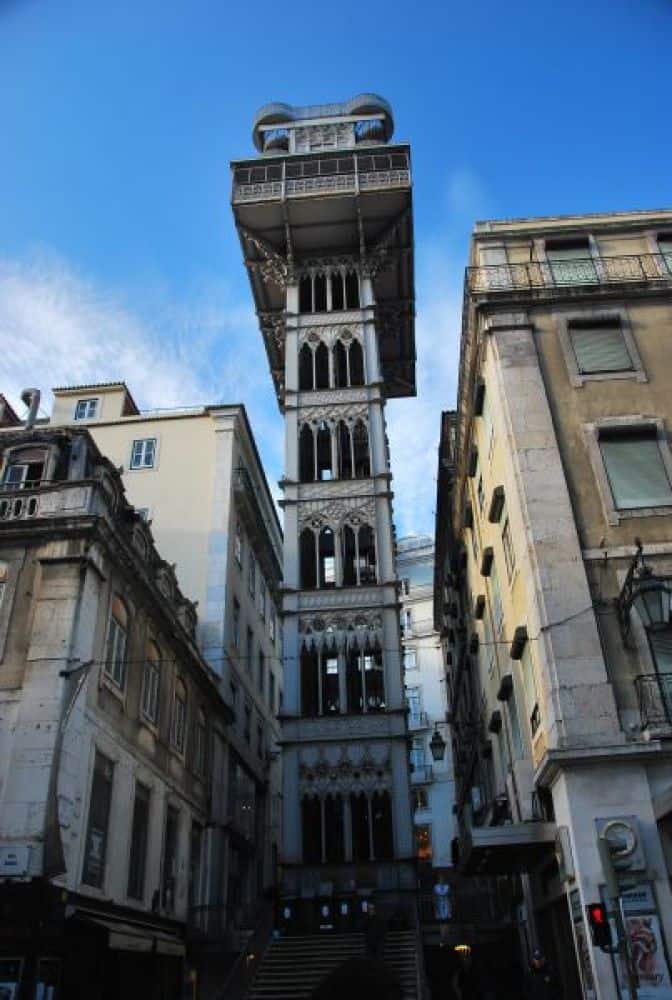 [ Dec.2011 ] This is an old lift called Santa Justa in the middle of Lisbon.
When you are walking on the pedestrianised street, you will see this suddenly.
Apparently it was build towards the end of the 19th century.
The wooden box and the iron framework are quaint.
The view from the top is wonderful, too.
You can cross to the area on top of the hill from there.
There is a lift used as a transport in Stockholm as well, but this one is much more atmospheric.