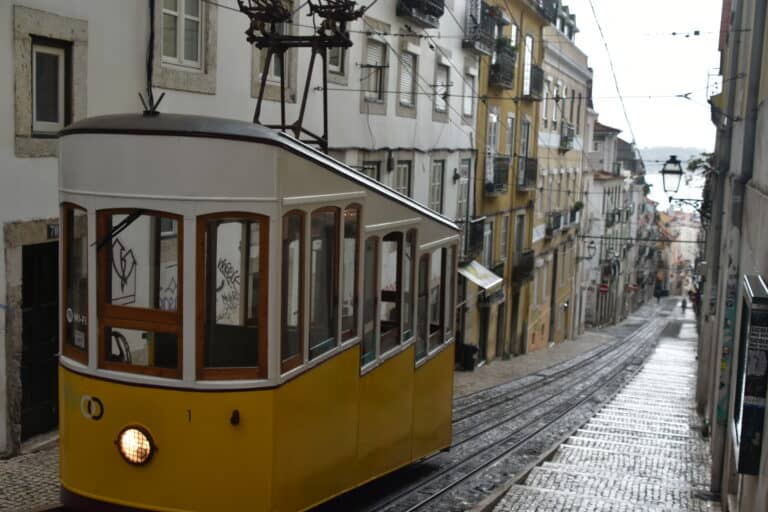 [Dec. 2021] We have visited Lisbon, Portugal several times, but we have never actually seen the funicular that I sometimes see in the pictures.
That's why I definitely wanted to ride this time.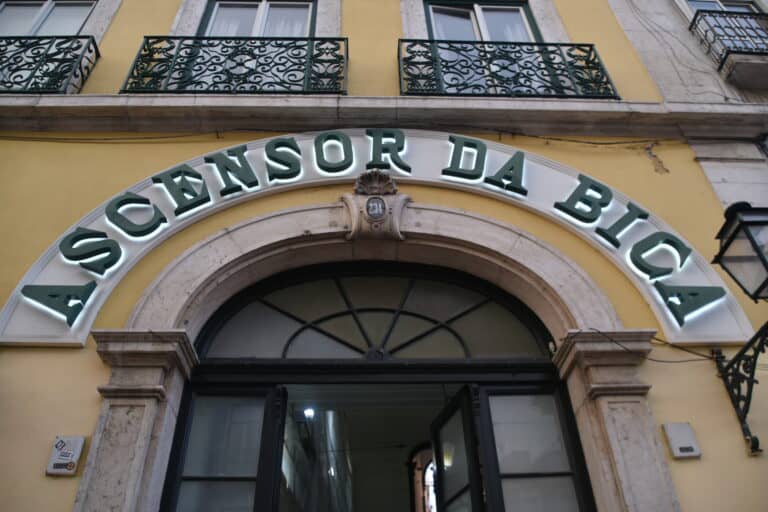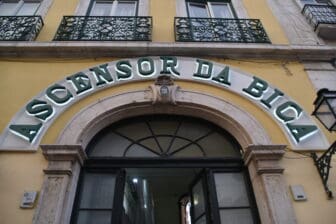 We hadn't come across any funiculars in the city centre in the past, so I thought they were running probably somewhere outside, but when we were going up the slope, Calcada do Combro, facing the Airbnb we were staying at and looked to the right, it was the end stop of the funicular.
The late afternoon on the day, we got on from the bottom station under the slope.
This funicular is named Ascensor Da Bica.
There is nothing at the end, but the starting point is a small station with an arched entrance.
It looked like that people live upstairs of the station.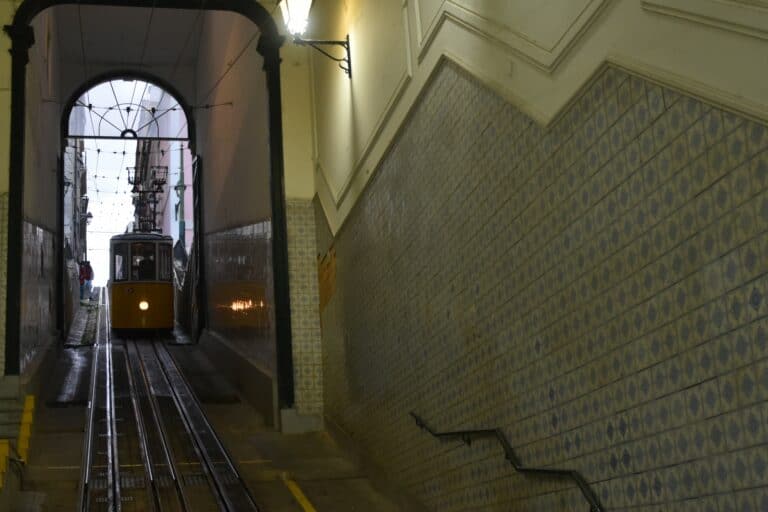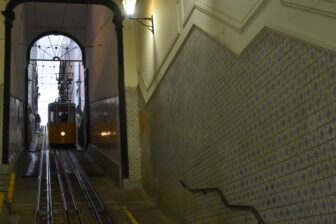 When we entered the station, a red car with full of graffiti was just starting to go up.
According to the timetable on the small premises, it was supposed to run every 10 minutes between 5 pm and 6 pm, but nothing came for a long time and people gathered at the entrance.
Besides us, there were 2 Chinese women and 4 French women, which shows how popular it is among tourists.
Only one local woman joined.
And I was surprised at the price.
A single ride costs € 3.80.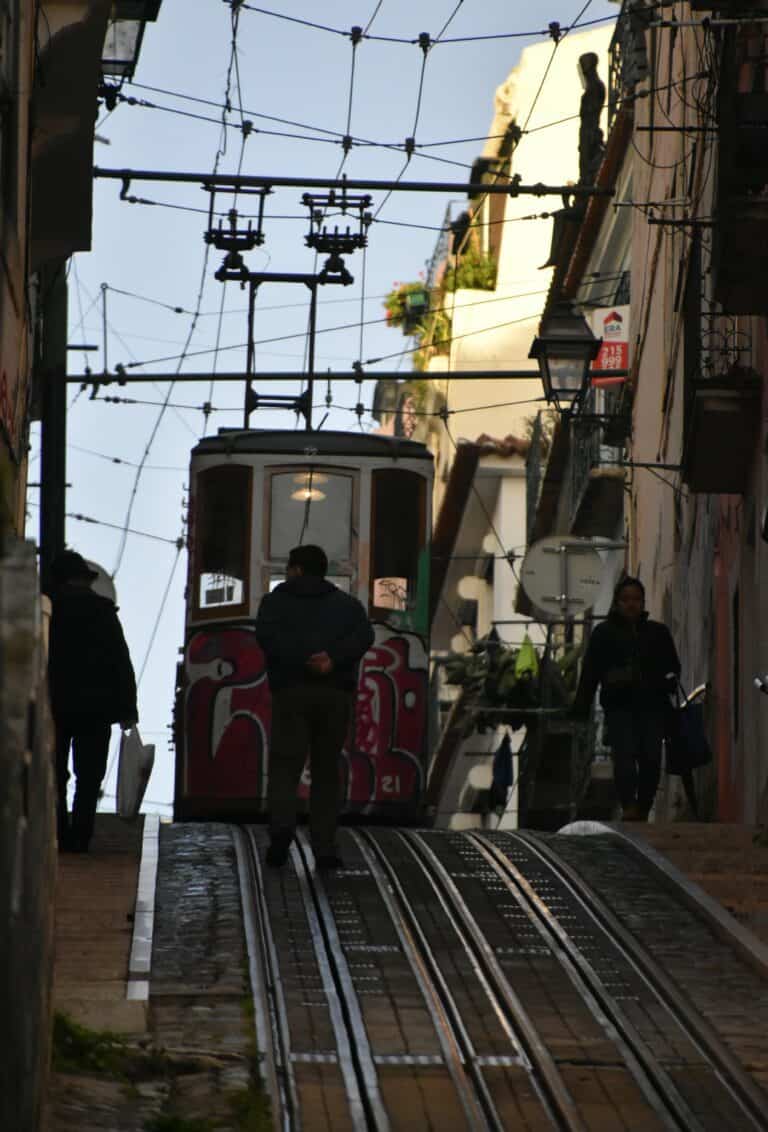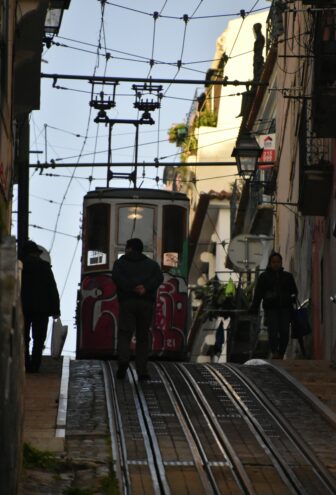 This is completely the price of a tourist attraction, isn't it?
I suppose that the locals probably have a card with a discount.
Tiles are used on the walls of this station, giving it a lovely old-fashioned feel.
Looking up at the railroad tracks from below, I saw people walking back and forth on the tracks.
Finally a yellow car  without graffiti came for us.
And when I got on it, the ride was quick.
I couldn't even take a picture because it was moving.
Well, this is an experience anyway.
I remember that there were also some funiculars in the city of Valparaiso, Chile, which people used everyday.
The scale is much larger over there, but in Lisbon, the point was that it slowly climbs the railroad tracks where people can walk around.
And it's also quite photogenic.
By the way, in addition to this line, apparently there are two funicular lines running in the city.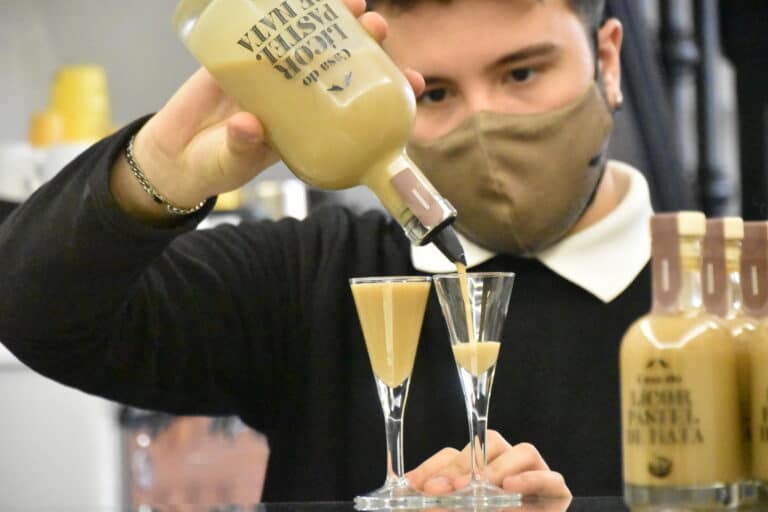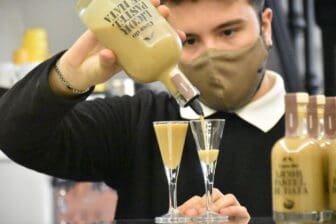 After getting off, we found a small Pastel de Nata shop which served a Nata's liqueur nearby.
We went in and tried this drink.
It was quite strong and tasted like Baileys but a little bitterer.
We liked it, so we thought of buying one bottle, but a few vulgar male tourists came in after us, so we came out as soon as we drank it.