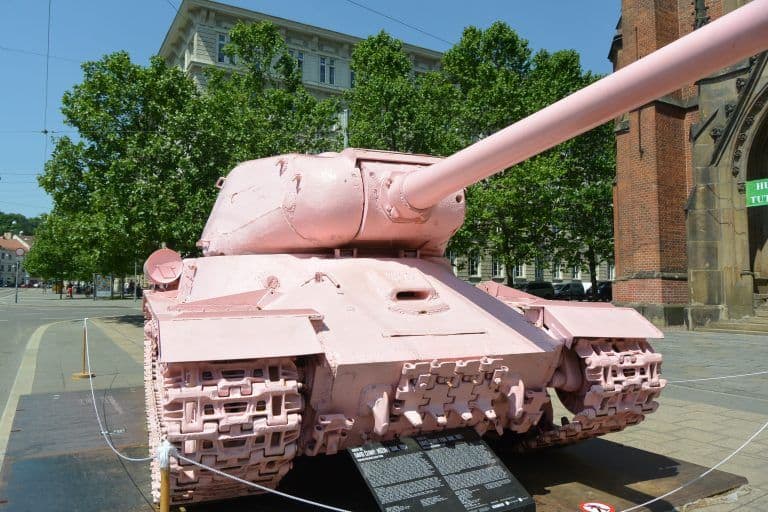 After visiting the castle in Brno in Czech Republic, we went to see the Pink Tank located in Komenskiy Square.
This was introduced during the walking tour, too.
This tank was moved from Prague for an art event in Brno.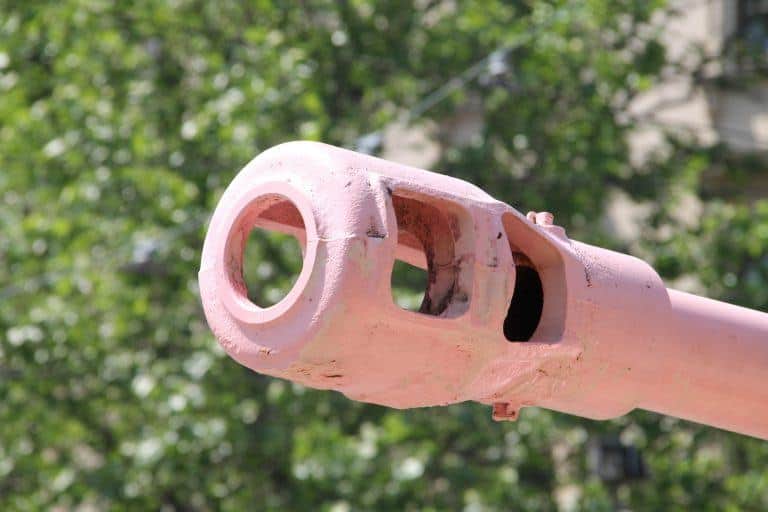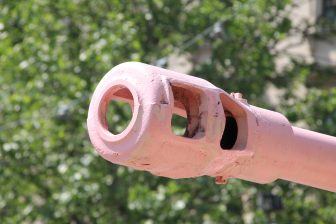 This is a Soviet tank and originally it was displayed in Prague as a symbol of liberation of then Czechoslovakia from Germany and it was in the original tank colour.
In the early 1990, after the end of communist regime, a young art student called David Cerny and his friends painted it in pink.
He was arrested and imprisoned because the local government thought what he did was a vandalism and they repainted it in green.
But some of the members of the parliament thought it was a good idea to make the tank pink as the symbol of liberation from the communism and they themselves painted it again in pink.
And Cerny was released happily and he sprang into fame.
He seems still active in Czech Republic.
Apparently he himself did not think about political meaning when he painted it in pink.
He said that he did it just to impress a girl.
The art event in Brno lasts until October and after that I suppose the Pink Tank will go back to Prague.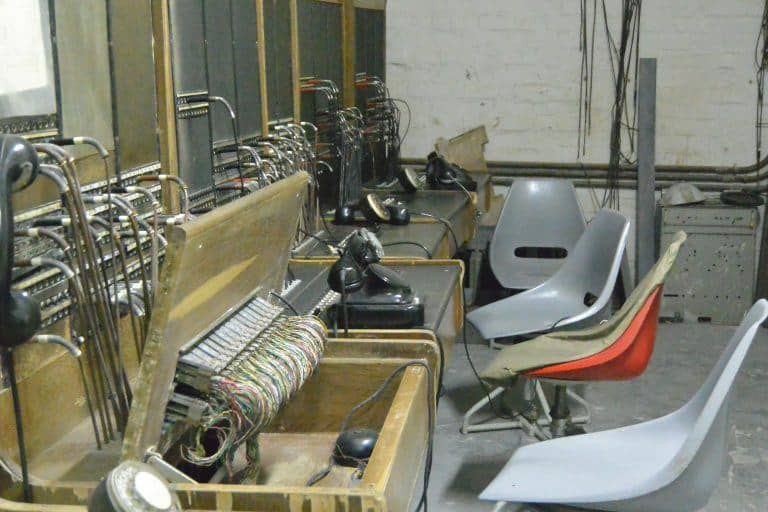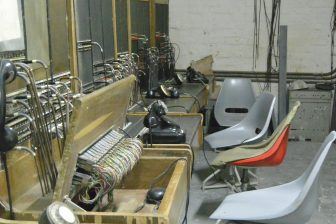 After the tank, we visited a nuclear shelter.
This is situated just below the castle and it was made originally by Nazis Germany to protect themselves from air strikes by American and Soviet forces.
After that, between 1946 and 1948, it was owned by a wine company, but then it was confiscated by the communist government.
In 1959, the Czechoslovakia People's Army made it the secret nuclear shelter, anticipating a nuclear war.
It was planned that up to 600 top government members could be housed for three days and three nights.
Until 1993, it was classified as the top secret.
It was a strange place.
There were not only old TV, telephones, air tubes, communication systems, but also a piano and some clothes.
It was explained that even now, if the atomic bomb falls outside, you will be safe inside here.
So, we learned Czech Republic's recent history and now it was the time for lunch.
We went to a beer hall called Stopkova Plzenska Pivnice.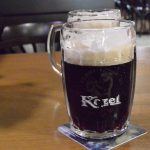 We have been stubborn trying Moravian wines, but here of course we had a glass of local black beer which was called Kozel.
It was so good that we said ourselves that we should have had this from the start.
The three kinds of smoked sausages they recommended were really good, too.
They were big enough for us to share.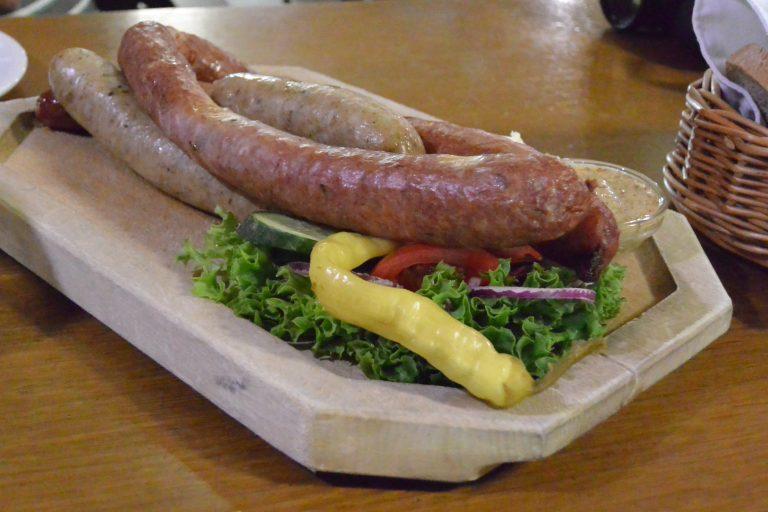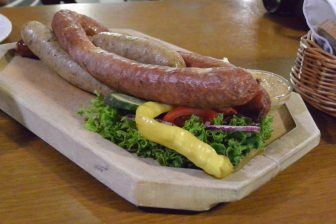 Although the dessert, lemon tart was nothing special, the lunch was very satisfactory.
[ May 2017 ]