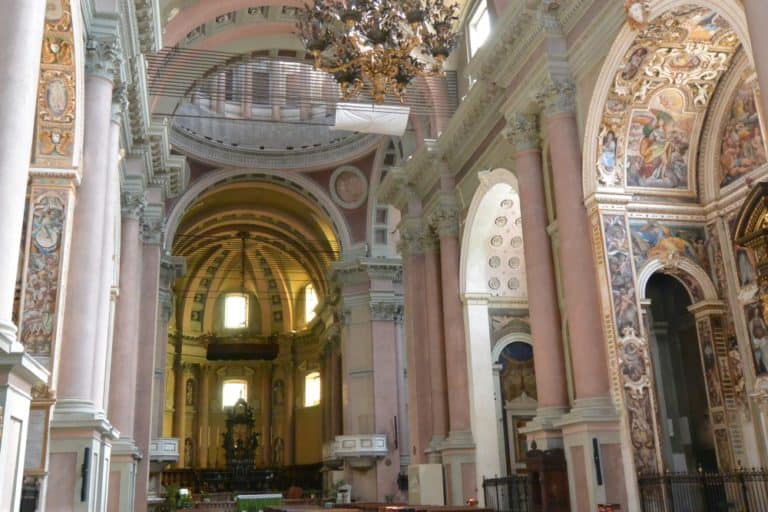 [ Sept.2015 ] You can find Novara in Piedmont in Italy from far away, because the cupola of the Basilica of San Gaudenzio rises up very high.
We thought this must be the centre of the town and went there to find that it was in a rather quiet area.
The church itself was built between the 15th and 16th centuries, but the landmark cupola was completed in the late 19th century.
It was designed by Alessandro Antonelli, who worked for the Mole Antonelliana in Turin.
The height is apparently 121 metres.
San Gaudinzio was the first bishop of Novara.
They have a lot of explanation boards with photos in the church, which was very convenient for the visitors.
By the way, the main religious point of this town seemed to not be here, but the cathedral,which is in the centre.