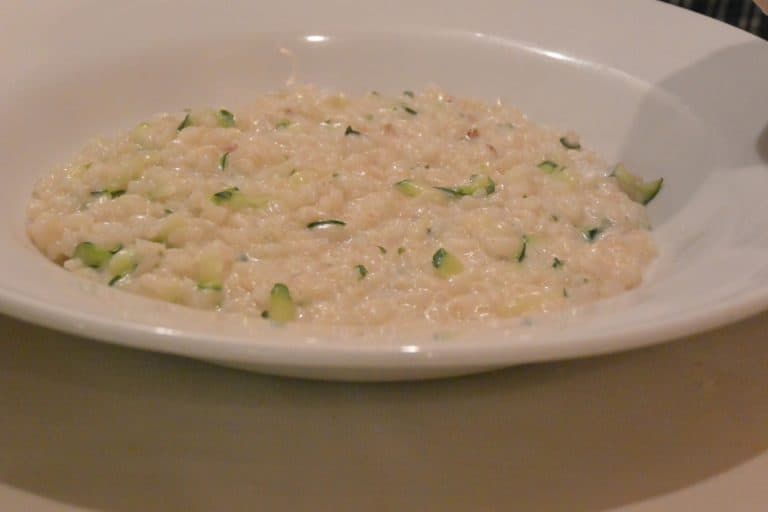 [ Sept.2015 ] We went to a restaurant called Antica Osteria ai Vini in the centre of Novara, a town in Piedmont in Italy.
We chose this one because it had a good reputation on the internet.
This photo is the risotto my husband chose.
The colours are not so exciting, but he said the combination of courgette and mint was superb.
Apparently, this area in Piedmont is famous for its rice.
I should try that one time, though my duck was very nice, too.
For the starter, we had a mixed ham and salami platter.
The bill was surprisingly reasonable.
By the way, the old couple who sat behind me were complaining about every dish they were served.
They were not rude, though.
The waitress was receiving their criticisms very patiently and politely and in the end she said "We would not take any money for the dishes you did not like".
I do not know if the couple paid or not, but I thought that might be their purpose.
According to my husband, the wife had some disability so they might have been just unhappy people…
I was quite impressed by the staff's good reaction.
If the same thing happened in one of those recent trendy restaurants in London…just imagining that makes me feel unpleasant.