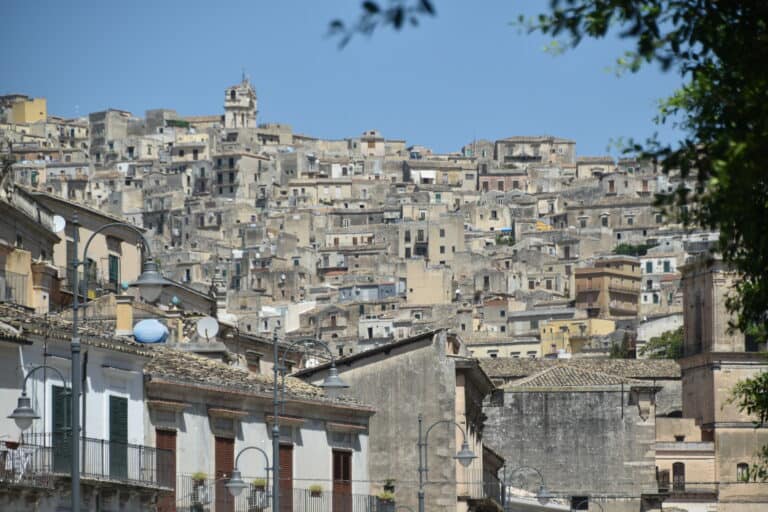 [Sept. 2022] During our two-week stay in Syracuse, Sicily, we travelled away for one night.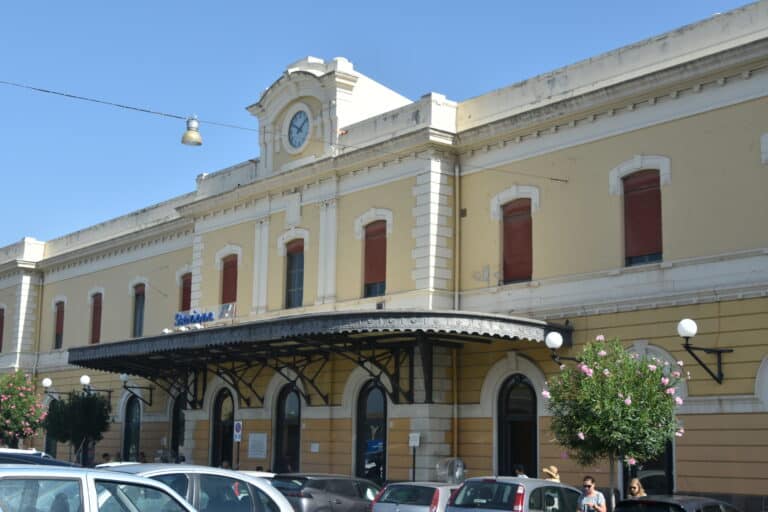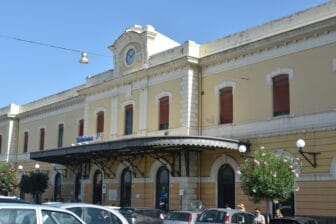 In other words, it was a little extravagant, as we wasted the cost of one night's accommodation on Airbnb, but it turned out that a day trip to the towns I really wanted to visit wouldn't be possible.
Those towns are Modica and Ragusa.
We visited both towns in 2017, and the unique sceneries were burned into my mind, and I definitely wanted to go again.
That morning we went to the train station in Syracuse to catch the 10:30 train.
The fare to Modica was €8.40.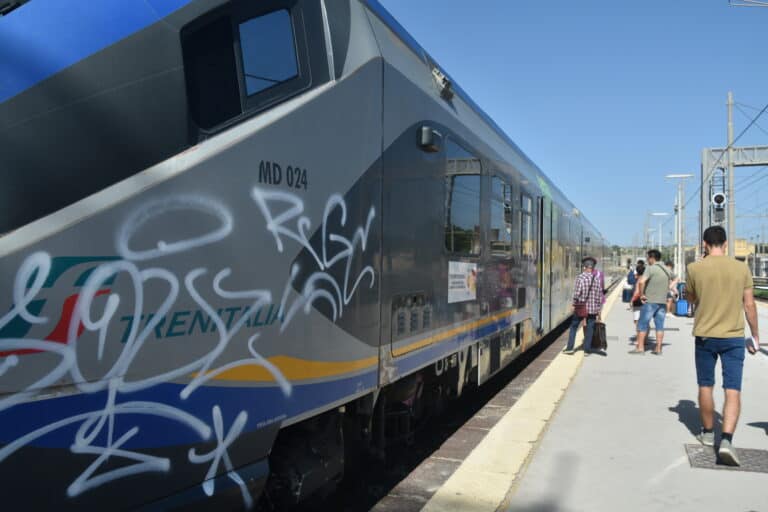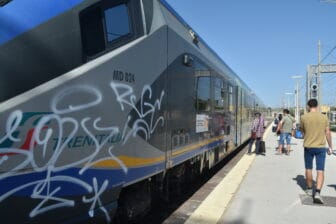 A train of only two cars was parked at the end of the platform, and quite a few people were waiting for the doors to open.
We were able to get on at a good timing and were able to secure the seats, but the inside of the car was full.
But it was full only until the next station, Fontane Bianche (the beach we went to by bus a few days before), and then most people got off at the next Noto.
We visited Noto last time and that visit covered most of the attractions, so we didn't get off.
There are also some one day tours from Syracuse to Noto, Modica and Ragusa.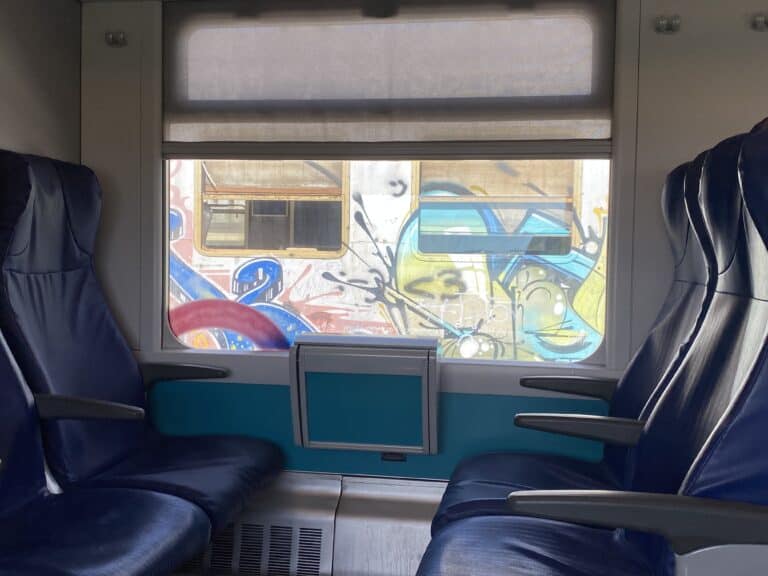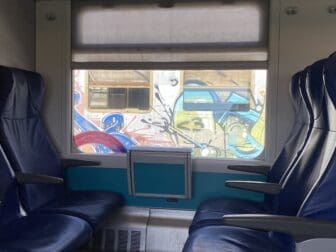 However, it seemed a little unsatisfactory for us, who have already visited these towns once, so we planned this one-night trip instead of joining the tour.
From the train window, I could see many orchards that were surprisingly well maintained.
Come to think of it, when we visited this area last time, the taxi driver told us that this area of ​​Sicily is so rich in agriculture that it's even called an "island within an island."
We arrived in Modica around 12:10.
From the station, we walked towards Umberto I street in the centre of town.
It was quite a distance, but I think the reason why we did not have any difficulty walking there was that although it was hot, the air in Modica was much drier than in Syracuse.
After a while, I saw a landscape of houses lined up in a chaotic manner on the hill (as you can see in the main photo).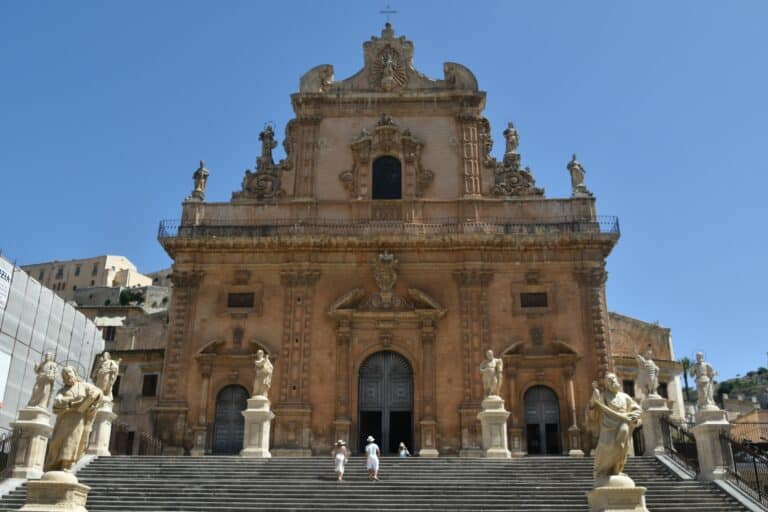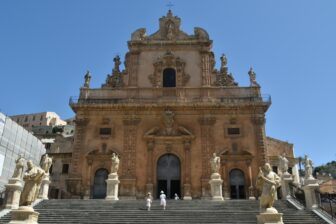 This is what I wanted to see.
My heart pounded.
We were given a map at the tourist information centre and told about two churches to see and some view points.
However, she told us that all churches closed at 1pm and opened again at 3:30pm.
We had a little time to 1 o'clock, so we hurried to the nearby St. Peter's Church.