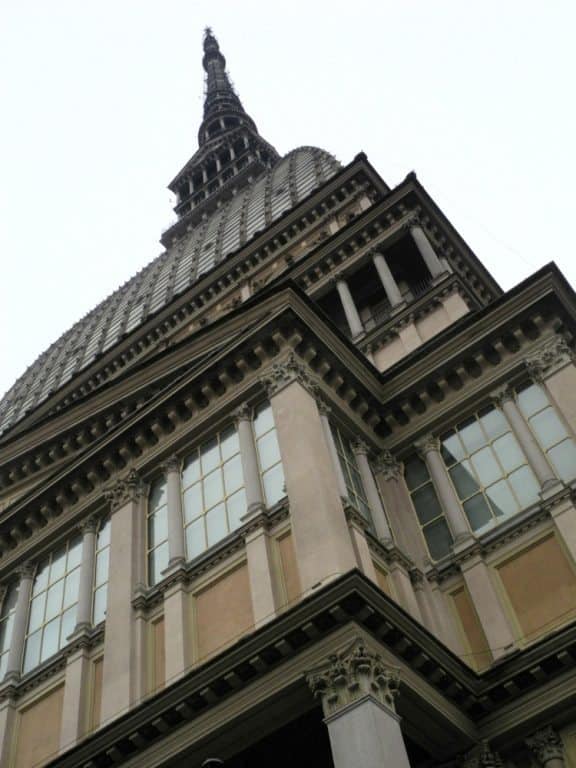 [ Feb.2015 ] We did not have very much time to do the sightseeing in Turin in Italy this time, as we went there for business, but at least we looked up this town's symbol, Mole Antonelliana.
People used to be able to go up to the top by lift, but  the tourist office said "it is broken now", which was a shame.
The National Cinema Museum is in the tower now.
Originally they started buiding this tower in 1863 to be a synagogue.
But the architect, Aressandro Antonelli wanted to built a very high tower, though the cost and the time became much more than originally planned, so the Jewish community was not happy.
The Jewish decided to pull out and it became city's property in 1876.
According to the notice there, it was the highest brick building in the world in 1889 when it was just about completed.
The height is 167.5 metres.
Since 2000, it has housed the cinema museum.
We did not have enough time to see it, but apparently this museum is one of the highlights here, so I will see it next time.