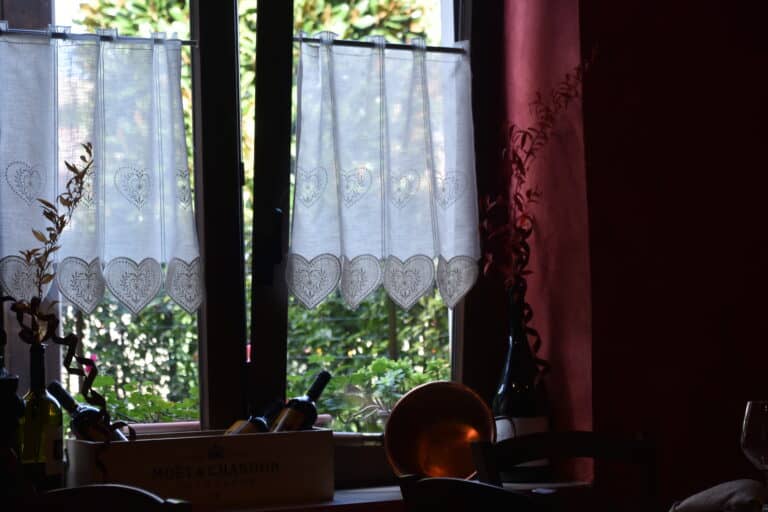 [Oct 2021] I remember that Sirmione, located on the shores of Lake Garda in the Lake District of northern Italy, is a lovely town with a castle.
This time, during our stay in Seregno, we thought of going to Sirmione on a day trip.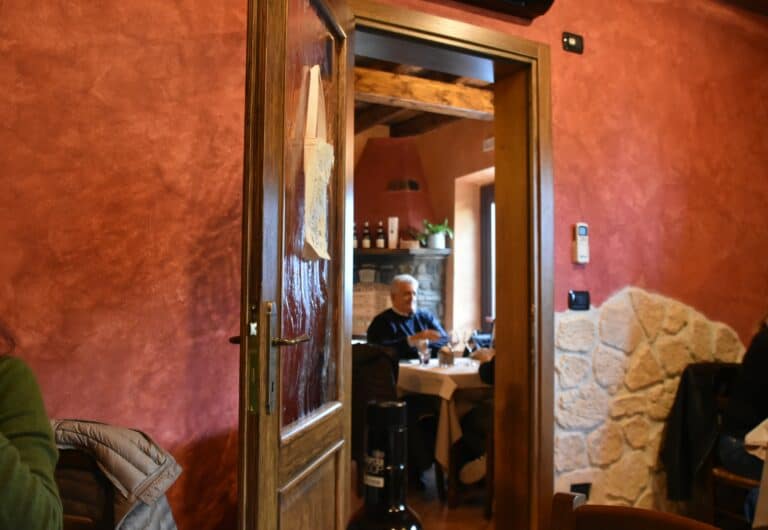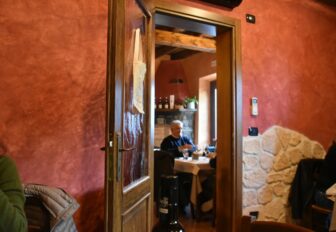 Once the destination is decided, my husband first starts searching for restaurants.
The restaurant he found this time is Trattoria Clementina, which is located in the countryside, quite far from the town of Sirmione.
We made a reservation for lunch at 1 o'clock.
It seemed to be a very popular restaurant, and it was already filled with many customers by the time we arrived.
We were taken to a room with the warm atmosphere with red walls, which was apparently for couples.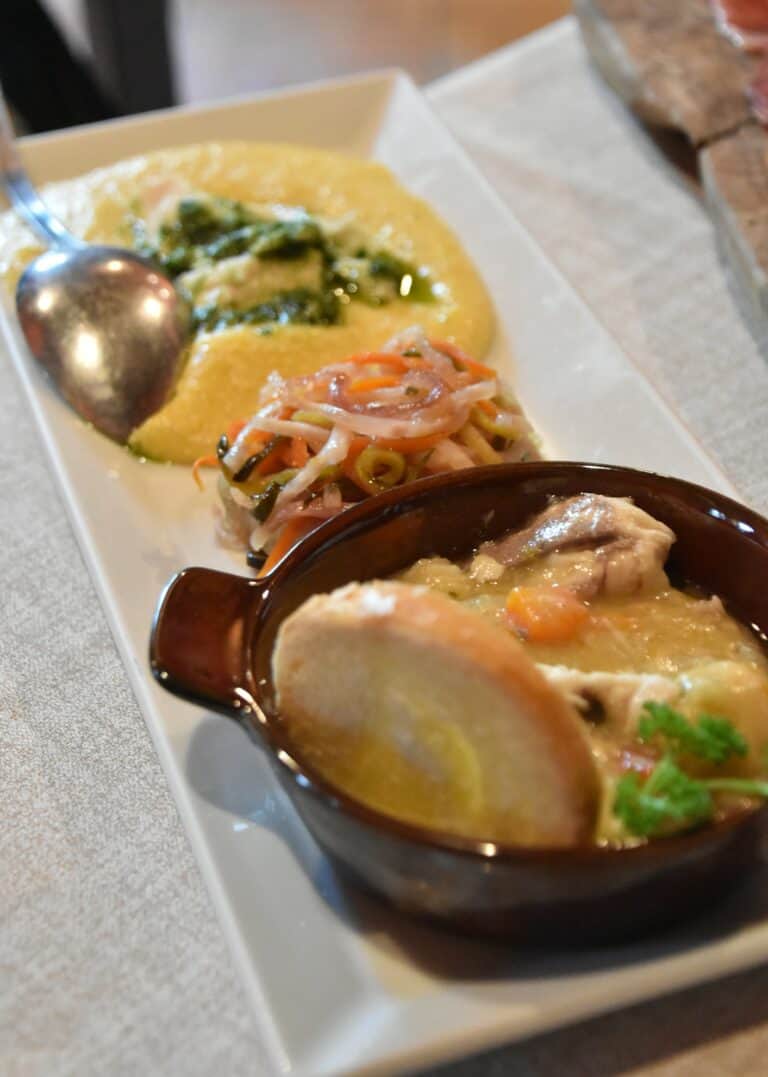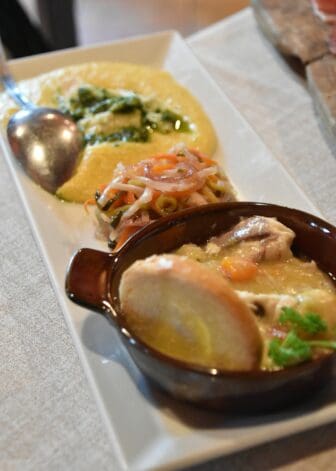 Originally the room seemed to be a wine storage, and a lot of wine bottles were lined up on the wall shelves.
Normally, we take one starter and share it, but this time we ordered one plate each.
My husband does not like freshwater fish, but I wanted to try the special dish of Lake Garda fish platter here.
A plate with 3 kinds of dishes was served.
The order of eating was instructed:  trout soup, then Luccio (Northern Pike) and polenta, and then Persico (European perch).
All of them were elaborate dishes and delicious, but especially the last Persico had a nostalgic taste for me.
It could be included in the Osechi dishes (New Year dishes in Japan).
My husband had a platter of hams with a bowl of large Gnocco Frittos.
It looked too much even for two people to eat, but he ate almost everything for himself.
He was impressed that the pancetta was a gem and that the pickled vegetables that came with it were nice and mild.
My main dish was duck.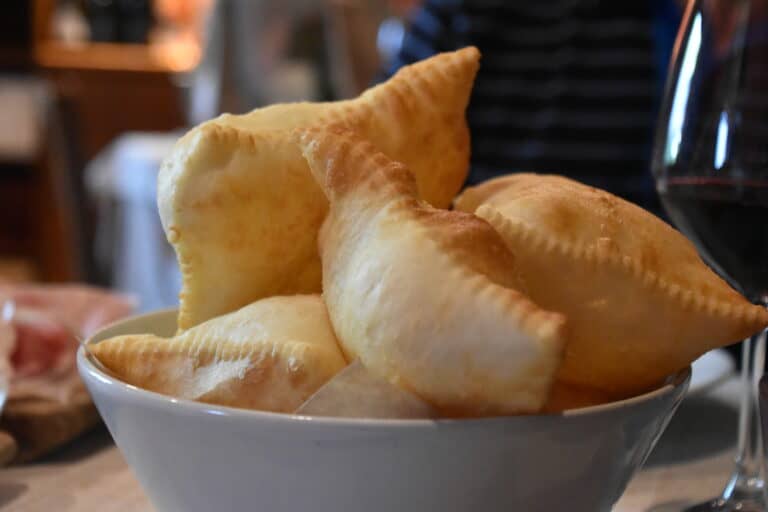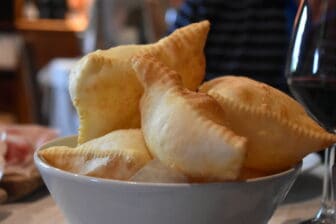 I was a little surprised that the red coloured sauce was so fruity and delicious and the garnish with onions and capers was also good.
My husband had Costata (beef with bones), weighed 500 grams, which was also a large amount, but he said it was delicious and he ate it all.
For dessert, we shared the pine nut Crostata (Italian pie).
According to the description of the menu, it was covered with chocolate sauce, so I thought it could be heavy, but in fact it tasted surprisingly light.
In addition, we drank a local Passito for digestif.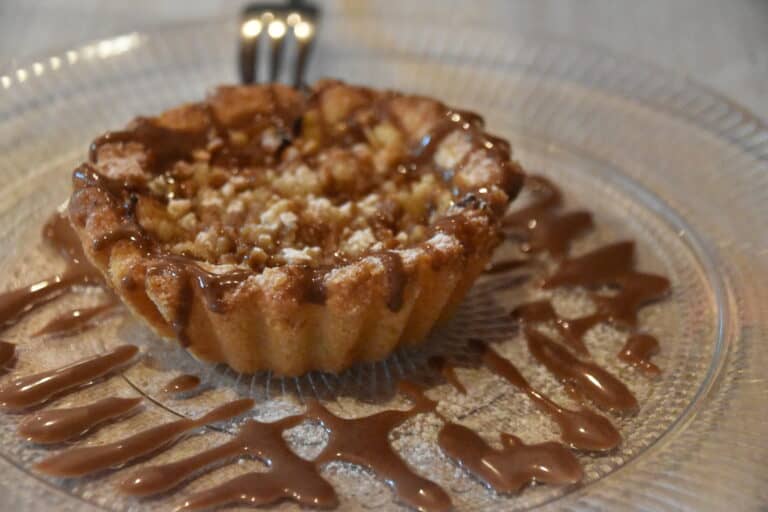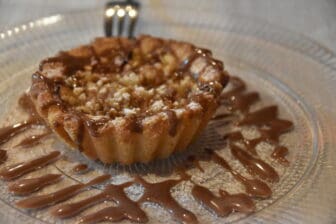 It was a smoother and easier-to-drink liquor than the Passito we had in Southern Italy in the past.
A total of 107 euros, including a bottle of local red wine, was a reasonable price.
The waitress was cheerful and friendly, but very polite and nice, so although it was a little far away, it became one of the restaurants I would like to visit again.
When we finished eating, we felt like we've achieved our goal.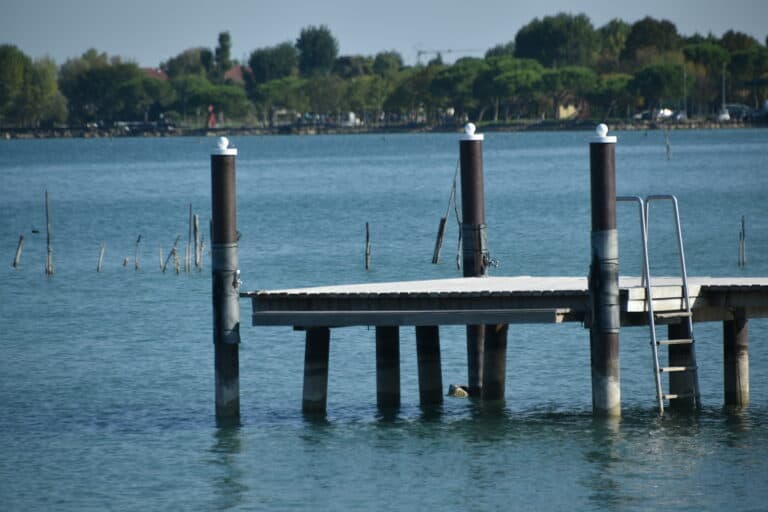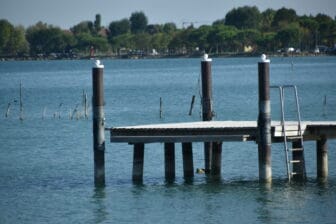 We came out with the intention of visiting the town of Sirmione, but in the end, we took a walk along the shores of Lake Garda for a while and the day was over.
The water in the lake was very clean and the air was also clean, which made me feel good.