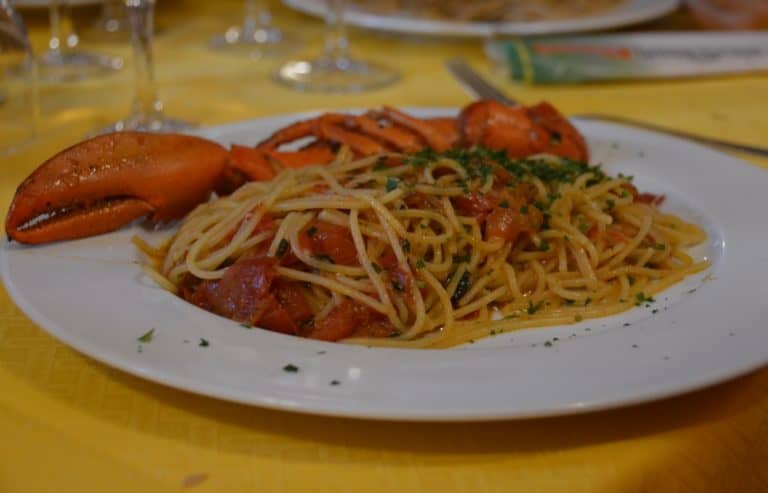 [ Oct.2015 ] We looked for a restaurant called Busa Alla Torre Da Lele in Murano in Italy, which we had found online.
It is not as bad as Venice to try find a place, but in Murano, too, although the distance in a straight line is short, you have to find a bridge to cross the canals.
Therefore, before we reached the restaurant we had to walk quite a lot, which made us hungry.
In this restaurant there was a bearded owner whose presence you cannot ignore.
Not only because of he himself, but also because there are many photographs and paintings of him on the wall.
There was also a waiter whose wife was Japanese, so he spoke a little bit of Japanese.
The seafood there were very good and we all got satisfied.
We started with the aperitif, Bellini, with some peach in it and we shared the mixed seafood starter.
Then we chose either pasta or fish dishes for the main course.
The price was reasonable, too, which was completely different from the restaurant near Piazza San Marco the night before.