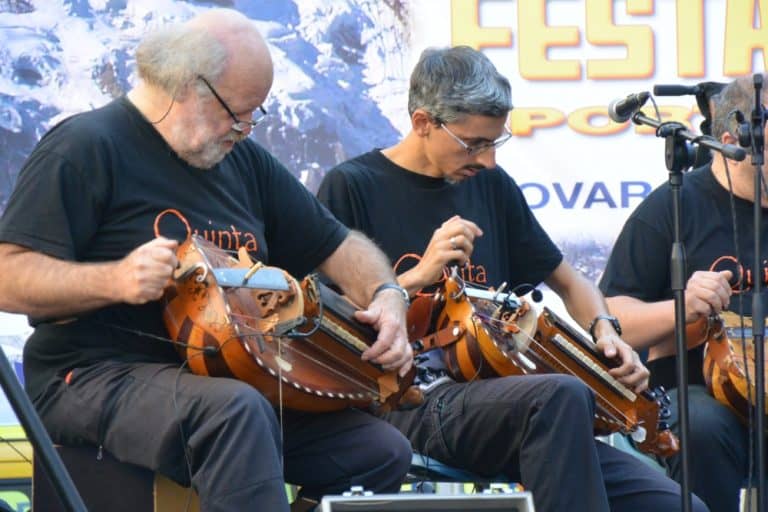 [ Sept.2015 ] We had a day out to a town called Novara, in Piedmont in Italy.
This is a crossroad linking Milan and Turin, and Genoa and Switzerland.
On the day we were there, it happened that they were holding a festival with the theme of mountain life and culture.
There was a stage in the main square and the people in the photo were playing music here.
This is a band called Quinta Rua and they play traditional Piedmontese and French music.
Apparently, they started in 2002 and members are from 24 to 54 years old with various background.
They are based in a town called Biella which is northeast of Turin.
The rhythmical music sounded a bit similar to Irish music for me.
By the way, this interesting instrument in the photo is called a Hurdy-gurdy and it is a medieval instrument.
I have never seen anything like these.
They were turning a handle with their right hand and playing the keyboard with their left.
According to the internet, this is a sort of "mechanical violin".
Not only this one, but also the accordion and stringed instruments were unusual and I was fascinated.
They were so good that we bought a CD.