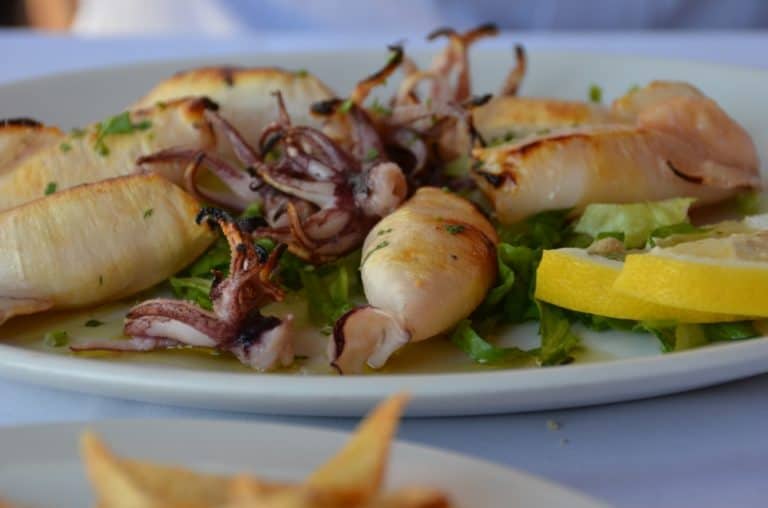 [ Apr.2015 ] We went to a restaurant listed in our guide book in the small fishing village of Latchi in Cyprus.
There were not many tourists around at this time of the season and restaurants were not busy, which made us feel a bit awkward to enter, but the food was very good.
We had a salad, an octopus dish, and Tsatsiki for the starter and I had a simple grilled sea bream and my husband had the squid in this photo.
We had a bottle of wine and coffee, too and the bill was 54 euros, which I thought quite reasonable.
Eating good food in front of the lovely sea makes me really happy.
The name of the restaurant was Seafare.
An old man with white beard in black clothes was the draw at the restaurant.