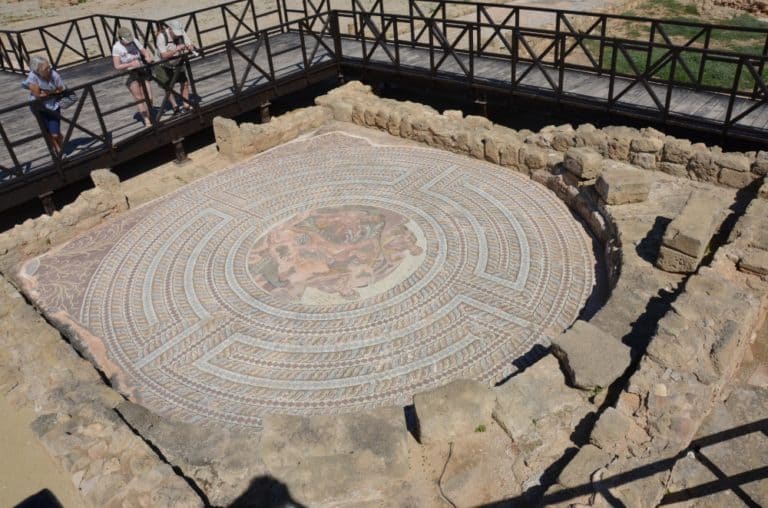 [ Apr.2015 ] The highlight of Paphos in Cyprus is the Archaeological Park.
Most of all, the Roman Mosaics are worth seeing.
We could see the beautiful floor mosaics, which were showing ancient mythological episodes.
They are not showy like the ones in Ravenna in Italy, but the colours were complicated and had three dimensional effects.
They were like paintings.
Our guide book says that mosaics have always been more expensive than frescoes and these mosaics show how wealthy Paphos was in the Roman era.
These ruins were found accidentally by a ploughing farmer in 1962.
In this archaeological site, there were ruins of an amphitheatre, churches and agora, too.