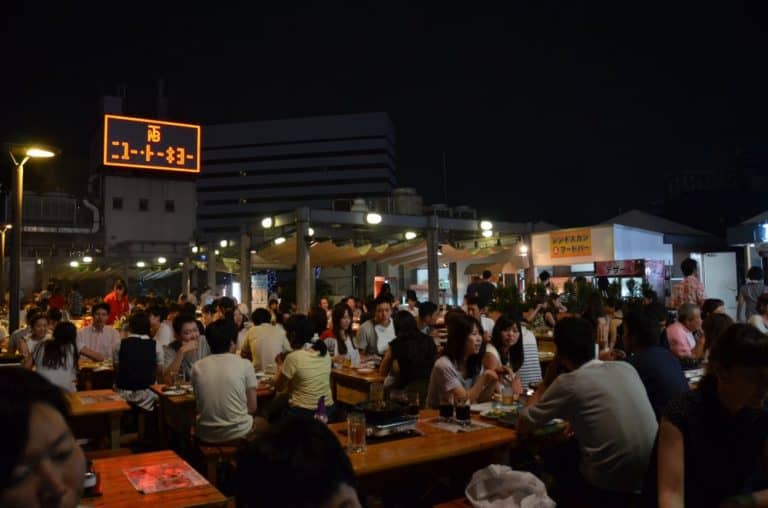 [ Aug.2015 ] One of the main pleasures of German holiday is beer garden.
We spend a nice time in a beer garden on the Elbe riverbank in Dresden.
Maybe because it was a weekend, the place was bustled with many families.
Two old women were talking with a glass of beer, too.
Earlier in this summer, when we visited south Italy, I learned that people there have a walk everyday all their lives, but here in Germany, the beer gardens are part of their everyday life and they go there at any stages of their life to get relaxed.