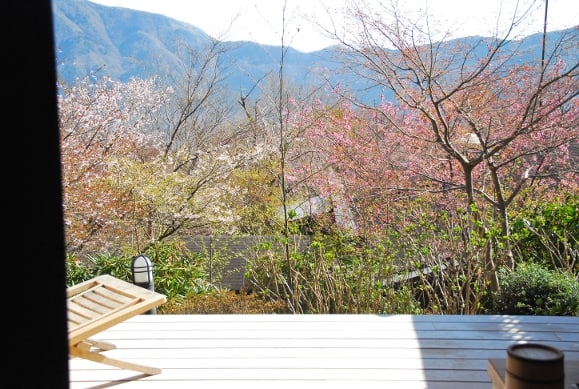 [April, 2011] This is the view from the balcony of our room in a ryokan(Japanese style hotel) called Hanaougi in Goura in Hakone.
This balcony has got a open air hot spring bath, which was excellent! The foods, atmosphere, and service were very good, too.
I would recommend this ryokan.