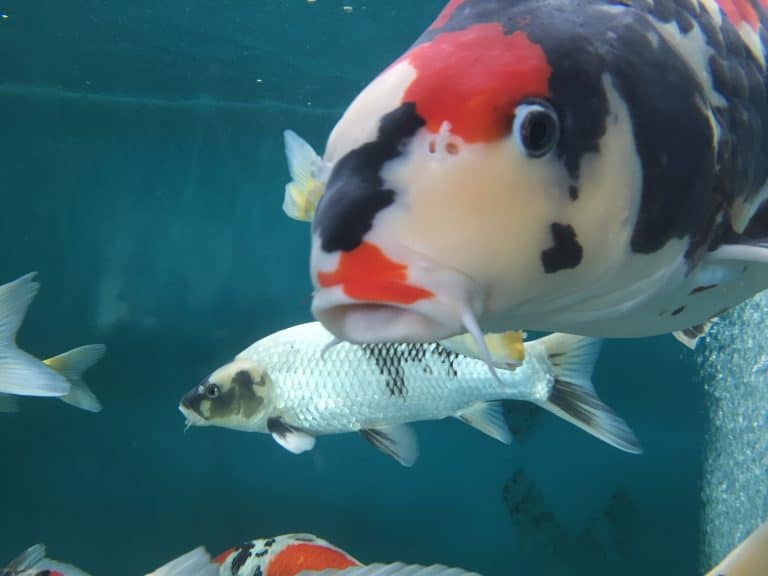 [ Sept.2016 ] On the last day of our short trip to Sado and Niigata, Japan, we went out to have a sushi lunch.
The restaurant we chose was called 'Sekai Zushi' and was taking up a large space in our guide book.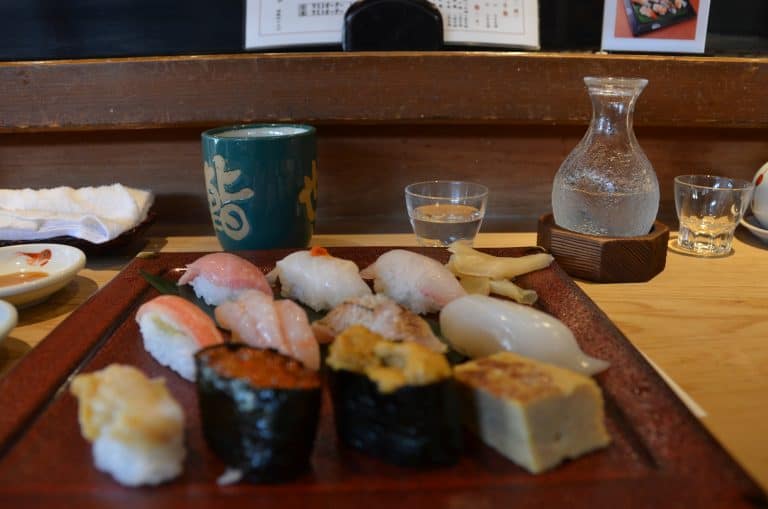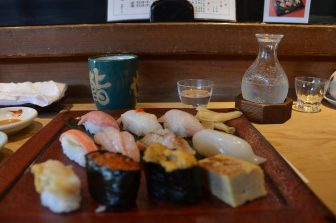 When we phoned to book a table, the woman said "It is full at the moment, I will call you when there is a table", which was rather strange, but we thought maybe this meant how popular this restaurant was.
When we finally arrived, the place was empty, though.
They said that a big group of people had just left.
We had the assorted sushi set called "Kiwami"(3000 yen) and sake called "Kubota".
Each piece of sushi was very good, but particularly the slightly grilled Nodoguro (rosy seabass) was excellent.
There were 10 pieces of sushi on the plate, but I felt like eating more.
I was surprised to hear that 10 pieces are normally supposed for 1 and a half people.
They gave us a leaflet called "Sushi in Niigata".
According to this, Niigata's sushi is outstanding because here they produce the best quality rice and wide variety of seasonal white-fleshed fish.
Also the leaflet was talking about the brief history of sushi and I found that sushi was created in the Edo period (1603-1868) as a kind of fast food.
I did not know that.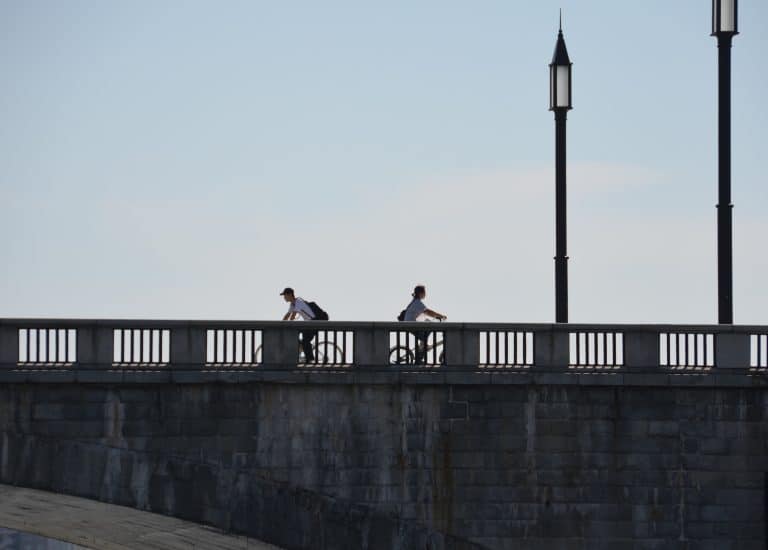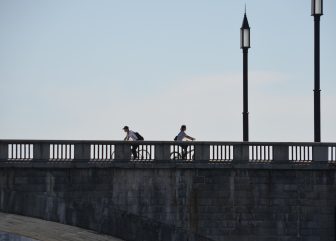 When we asked a taxi driver which sushi restaurant is the best in Niigata City, he said "probably Sekai Zushi. The owner is an important person in the sushi association of Niigata prefecture".
After we were satisfied, we went back to Toki Messe conference centre and decided to take a boat from there to the area of the prefectural office.
But they had changed the scheduled boat to cruise boat, so we went up Shinano River for a while and came back to Toki Messe.
It was a sunny day and we took many photos, but I felt 1000 yen for this cruise was too expensive.
After coming back to Toki Messe, we noticed a fish tank with beautiful Nishikigoi (coloured carps).
Our friend told us that she saw a Nishikigoi fair here a few yeas before.
According to the leaflet I got here, Nishikigoi was born in Edo period, too like sushi.
It was born in Nagaoka City in Niigata prefecture and currently there are as many as 80 kinds.
And it is apparently the 'Fish of Niigata'.
We learn a lot when we travel, don't we.