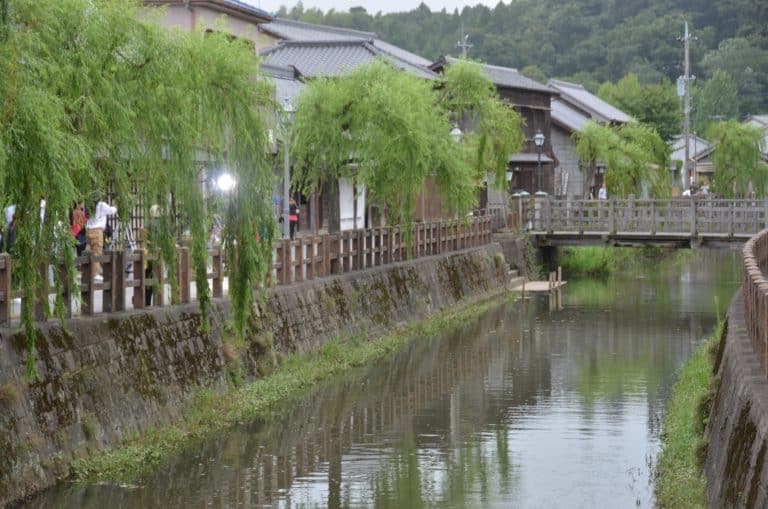 [ Aug.2016 ] Whenever we go back to Japan, our friends and family plan something for us and this time, our family took us to Sawara in Chiba Prefecture.
It was a quaint town with lovely old houses.
It was a little similar to Kawagoe where we went a few years ago, but I felt this place was not as touristy.
Unfortunately the weather was not good and it was a little cold for a summer day.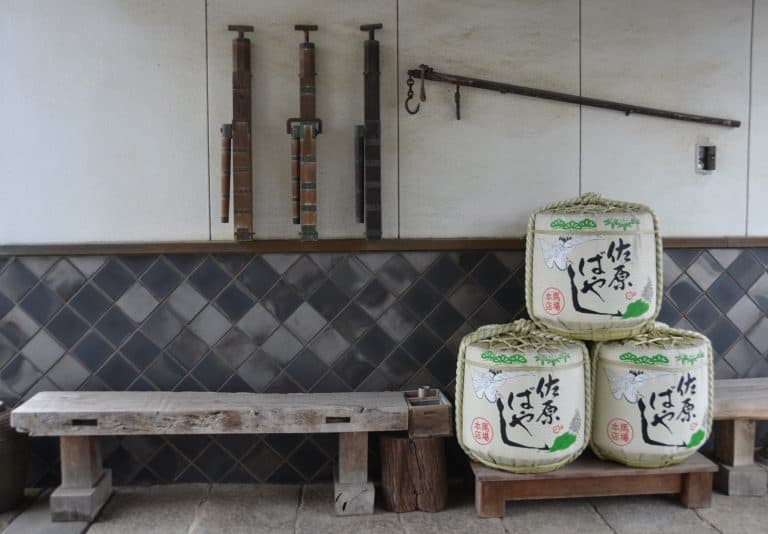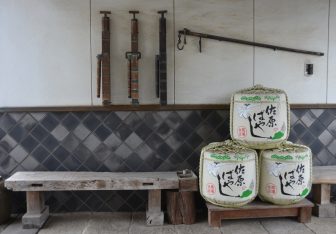 First, we went to a sake making factory which was open to the public.
It was called Toukun Shuzou and they were proud of their top quality sake called 'Kanou', brewed from rice grains milled to 35% of their originial weight.
The Japanese writing for 'Kanou' (叶)consists of a letter which means 'mouth'(口) and a letter 'ten'(十), so the guide in the factory explained us that they named this sake hoping that it would agree with ten people's palate.
We could taste their different kinds of sake free of charge apart from this 'Kanou', which was 300 yen.
When I paid, they gave us a quite big amount, though.
And it was really good.
After each of our family bought a bottle or two, we started walking in the town.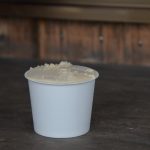 There was a shop selling 'soy sauce ice cream', which sounds awful, but when I tried, the taste was surprisingly good.
Another shop was exhibiting an artwork of 100 origami cranes made from just one sheet of Japanese traditional paper, which was amazing.
It was particularly interesting for my brother in law who is very good at making origami.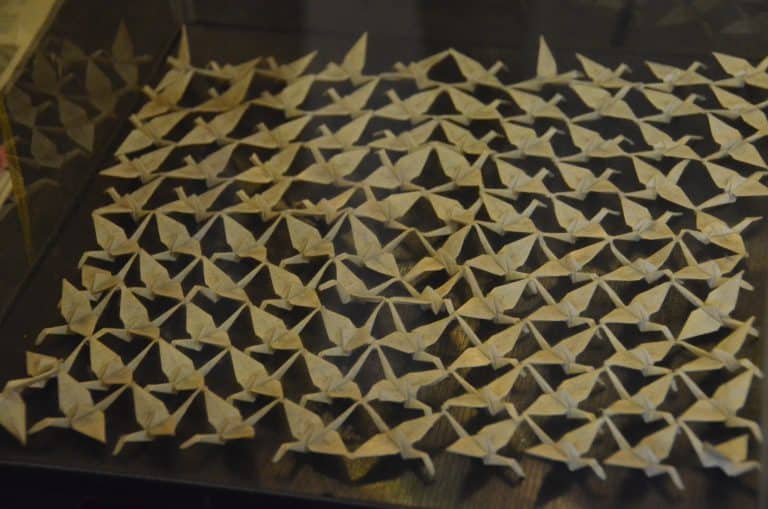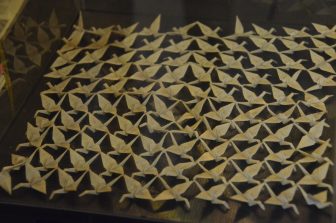 Another shop had a traditional warehouse, which was interesting to look at.
The people in all these shops were friendly and that made our shopping more enjoyable.
By the river, there was a museum of Ino Tadataka, the 18th to 19th century cartographer.
We did not go in, but I read the board there and found that he got married at the age of 17 to a 22 year old woman and lived  and worked with her family.
And he did not start drawing maps until after he retired at the age of 49.
49 sounds young, but in those days people died young, so it must have been already an old age.
I like his spirit that achieved success after retirement.
Along this river, apparently, they usually run a boat trip for tourists, but maybe because the weather was not nice, the boat was already finished when we got there.