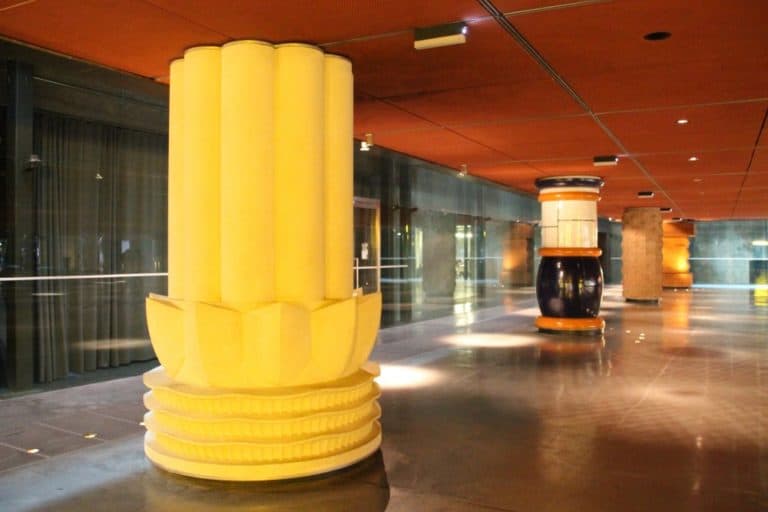 [ May 2014 ] We wanted to see the Basque sport, Pelota, but unfortunatelly there were not any matches on the day, so we asked the Bilbao information centre where they would recommend us to go.
She said we should not miss Alhontega Centre.
This is a building which was originally built as a wine warehouse early 20th century and reopened as a cultural and sports centre in 2010.
It occupies the space of 43000 square metre.
There is a theatre, exhibition spaces, swimming pools, gim and so on.
The famous French designer, Philippe Stark was involved in designing this place.
The most interesting thing was the 43 pillars.
They are the result of the study of world historical pillars and each one was different.
They made 800 designs and chose 43.
120 people — sculptors, painters, architcts, etc — made these pillars.
Bilbao is a city of modern art.
Not only the famous Guggenheim museum, but there were many arty buildings.