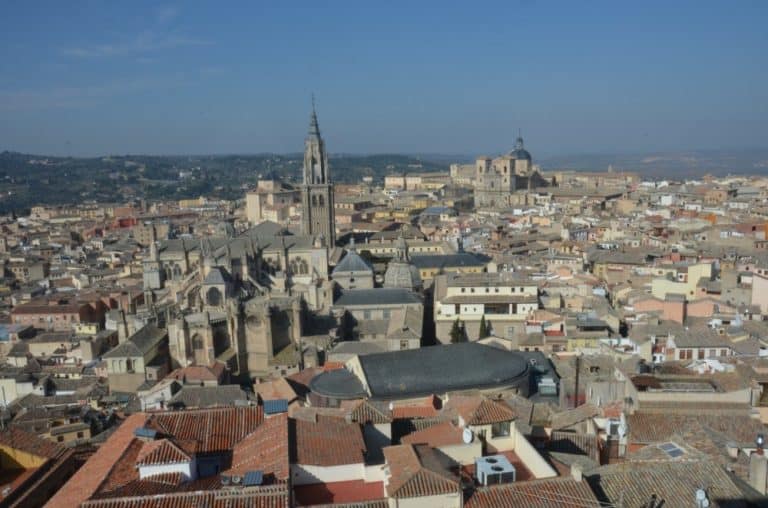 [ Mar.2014 ] The highest point in Toledo, Spain is Alcazar (palace).
Originally it was built as a Roman palace in the 3rd century and in the 10th century it was rebuilt as a fortress for the Arabs.
And then, in the 16th century, the Holy Roman Emperor, Charles the 5th started rebuilding to make a royal palace as good as the one in the capital city.
But his son, Philip the 2nd moved the capital to Madrid and this palace became a mere name.
Now it is the Military Museum.
To be honest, I am not very interested in military, so we were about to miss it, but just then we found another entrance to the library.
From there, we could go up to the cafe on the 9th floor by the lift.
Although the windows were closed, we could see the wonderful view of Toledo from there.
The rows of old roofs were quaint.
By the way, we could come up here free.