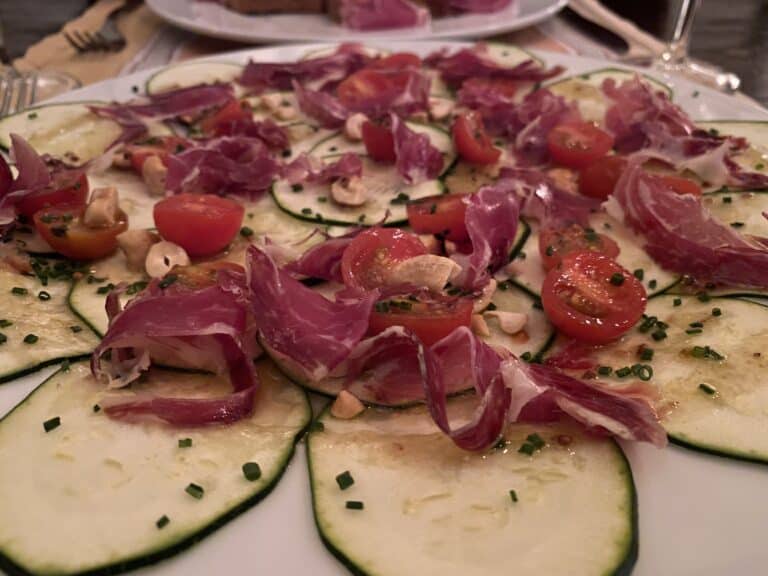 [Nov. 2022] We made a reservation for a restaurant on the first day in Barcelona, Spain, a long time ago.
We thought it would be crowded as it was a Saturday night in this tourist city.
It's a restaurant called El Salon, located in the Gothic Quarter.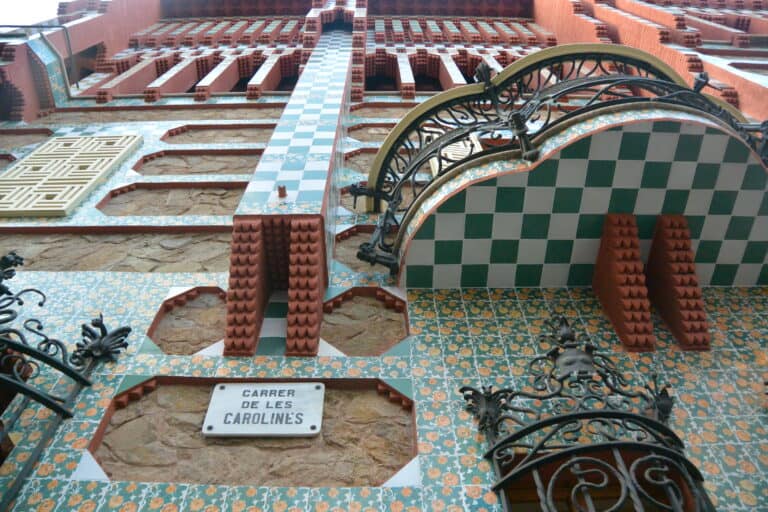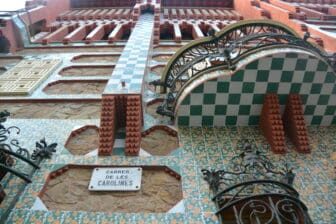 We had a reservation for 7:00, so we still had some time.
So we took the metro to see another Gaudi building.
It is a red building called Casa Vicens, and according to the guidebook, it was made when Gaudi was 30 years old.
When we wanted to go inside, we found that the entrance fee was €20.
The guidebook I bought for this trip, published in 2022, says €16.
It was the same in Dubrovnik, but the damage caused by the Covid crisis was great, so they are probably trying to recover in a hurry.
We felt that was too much, so, we gave up entering the house and just looked at it from the outside and headed to the restaurant.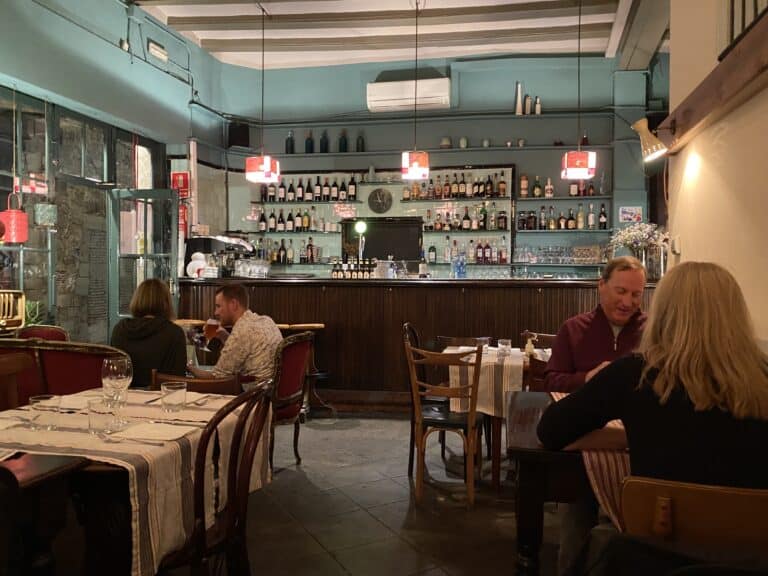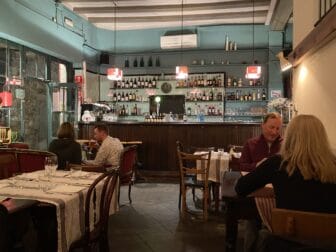 We were a bit confused by changing the metro lines, and it was difficult to find the place, so we phoned the restaurant to say that we would be a little late.
But it was not necessary.
When we arrived, it was almost empty so much so that we hesitated to enter at first.
Gradually, I found out that after 9 o'clock, they were fully booked and they seemed to be refusing new reservations.
After all, this is Spain.
They eat dinner very late, don't they.
We love Spain and have been there many times, but we are not used to this custom.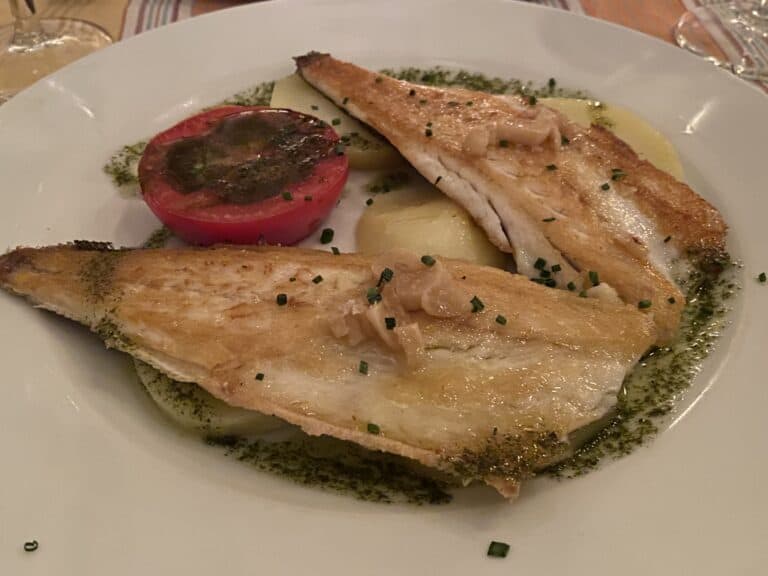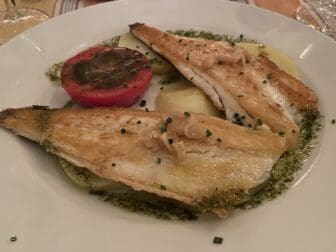 I shared the prosciutto zucchini carpaccio and prosciutto bruschetta as starter with my husband.
A carpaccio looked like a fireworks display.
The idea was interesting and the taste was refreshing and good.
Of course, the raw ham of bruschetta is also delicious.
My husband chose the squid and squid ink risotto as his main and said it was rich and delicious.
The sea bass I chose for this was a bit disappointing because it had too little flavour.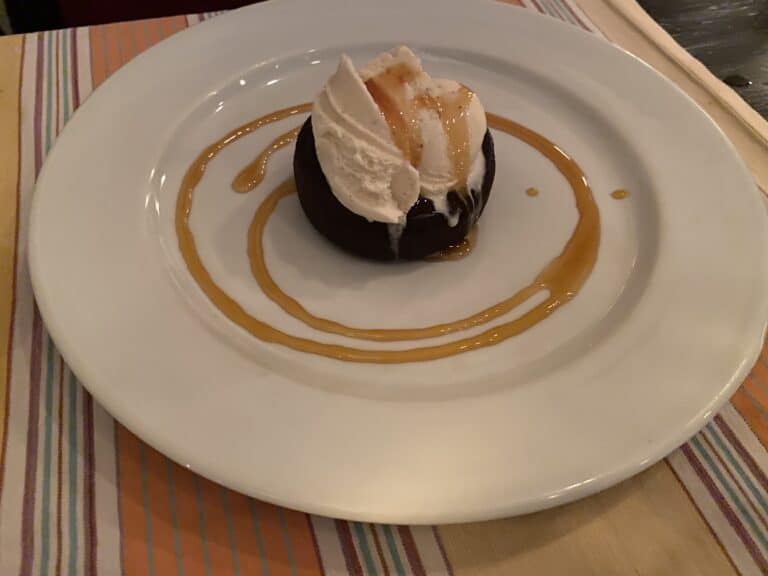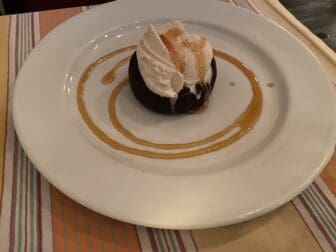 The apple cake I ate for dessert was absolutely delicious, but it was so huge that I couldn't eat it all (I don't have a picture of it for some reason).
My husband's fondant chocolat was small, but it was a rich sweet, and he seemed satisfied.
Including a bottle of wine and two bottles of water, it was less than €100, which I thought reasonable.
After dinner, the first day ended with a stroll in the Gothic Quarter at night.
When I checked my phone, the number of steps that day was over 17,000.