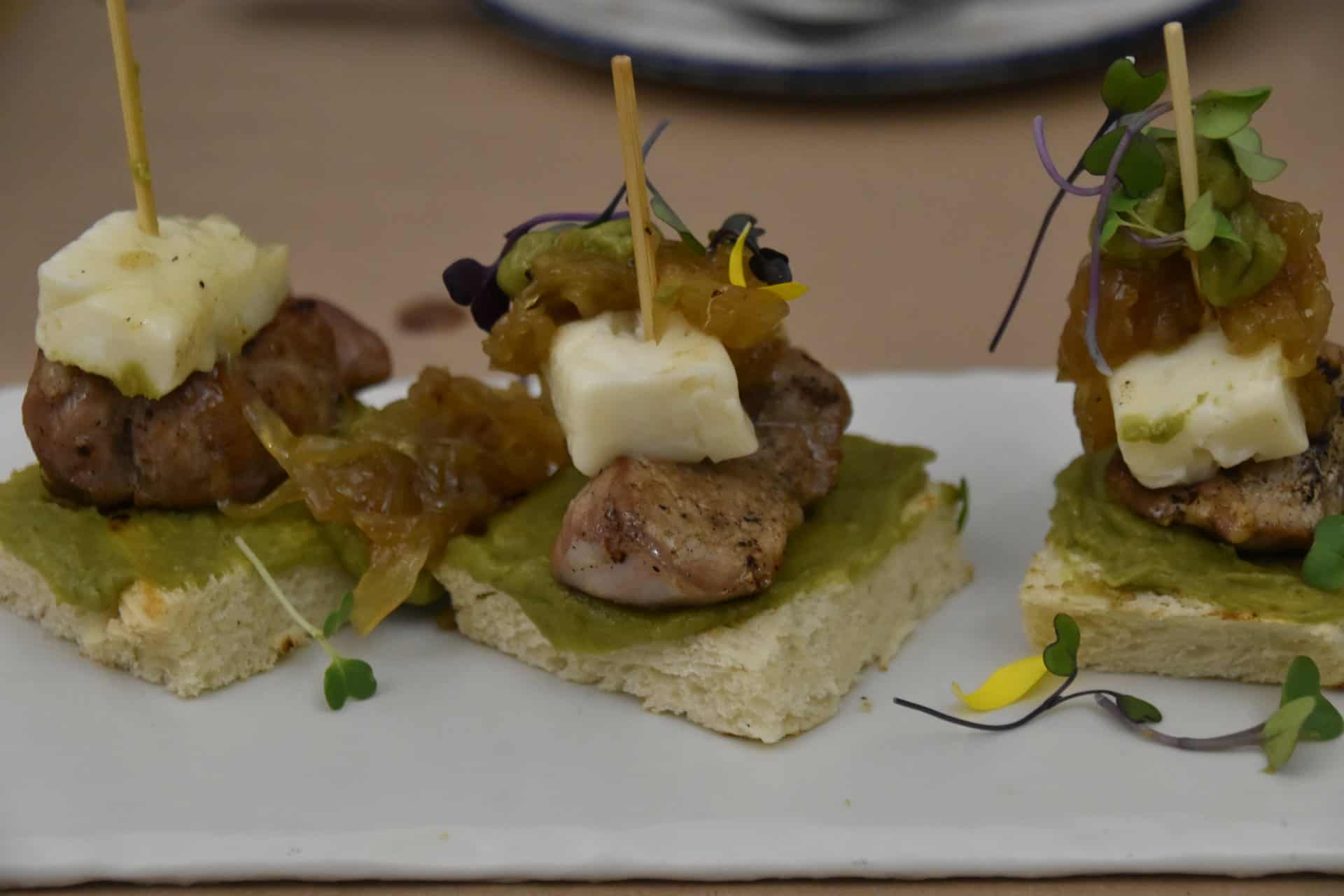 [Dec. 2022] After finishing some sightseeing in Caceres, a town in western Spain, it's time for lunch.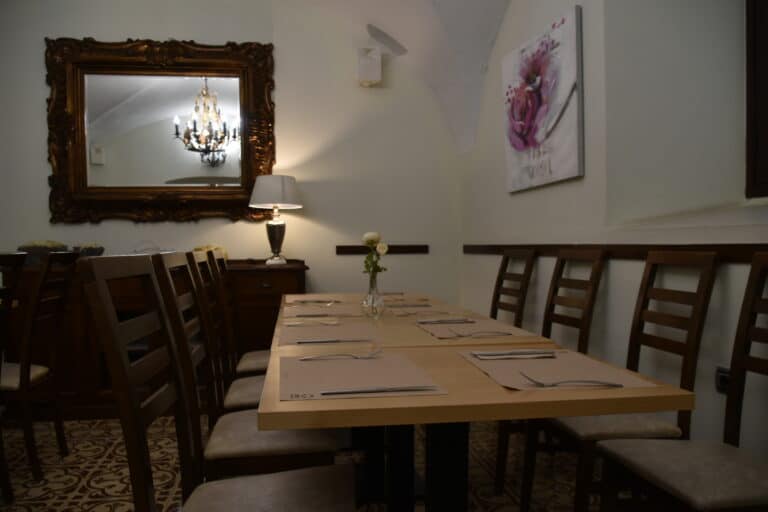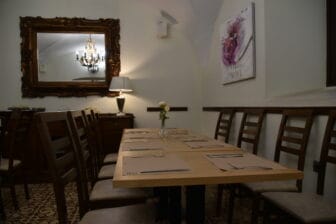 It's a small town, but there are many restaurants, so we were not worried at all.
However, when we started looking for somewhere to eat, the places recommended online were all full up.
There were three places where we were turned down because they were fully booked even though there were empty tables.
Already tired from walking around for the sightseeing and wandering around looking for restaurants, I was exhausted.
We eventually found a table in the restaurant close to our hotel facing the Plaza Mayor.
It was a restaurant that no one recommended, and it was nearly empty even though other places were busy, so we didn't have any expectations, but in the end it wasn't bad at all.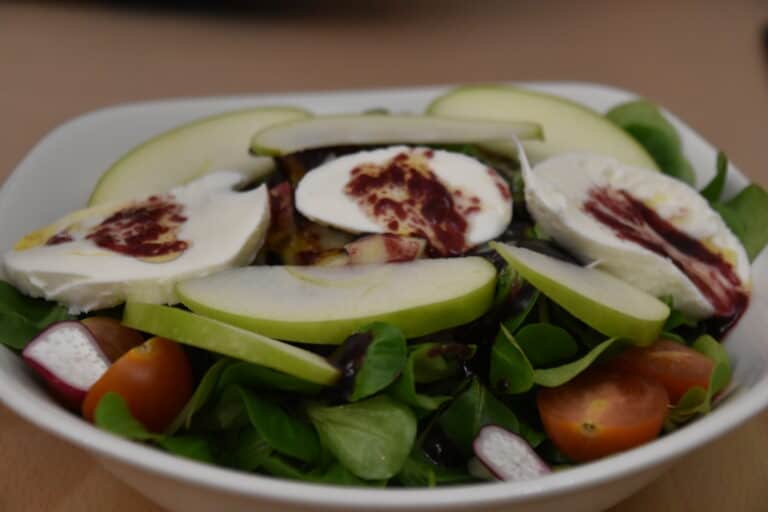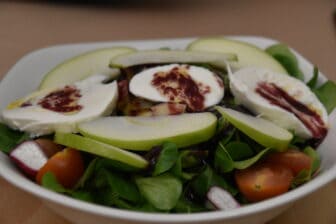 First of all, replenish vegetables with salad.
It contains apples and mozzarella, and the honey is sprinkled on top, giving it a sweet taste, which was really good.
Next we had the cod croquettes.
It had a mild flavour and was delicious.
Shredded French fries were spread on the bottom.
Next is "Medallion of Lomo".
Lomo is pork loin, and this area is famous for it.
At this restaurant, bread + avocado paste + meat + cheese + caramelized onions were served on a toothpick.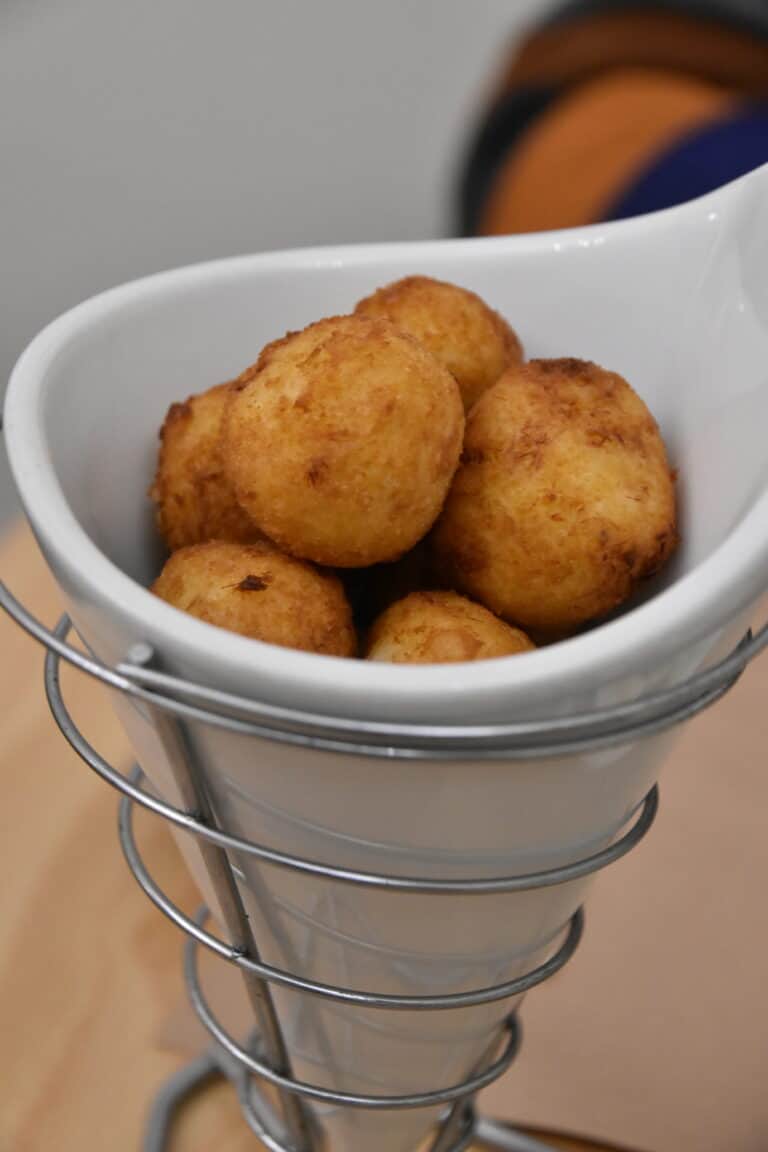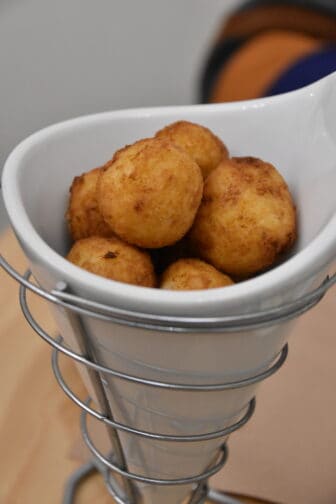 It was an unexpected combination, and each flavour was mixed nicely, and it was delicious.
With a glass of wine each and a bottle of water the meal cost €44.60.
Considering that the wine was served by the glasses, it may have been a little more expensive than others, as it is a touristy restaurant facing the square.
However, the old man and the old woman who served us were very nice and the taste of the foods was good, so it was a satisfying lunch for us.
That's right, we entered the restaurant without looking at the name, but when I left the restaurant and looked back, it was called Restaurante Caceres, which is really an uninspiring name, isn't it.