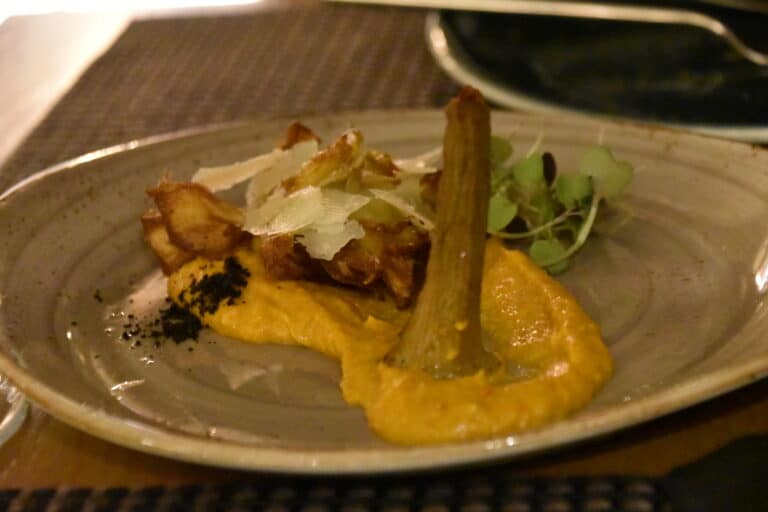 [Dec. 2022] It's dinner time in Zafra, a town in western Spain.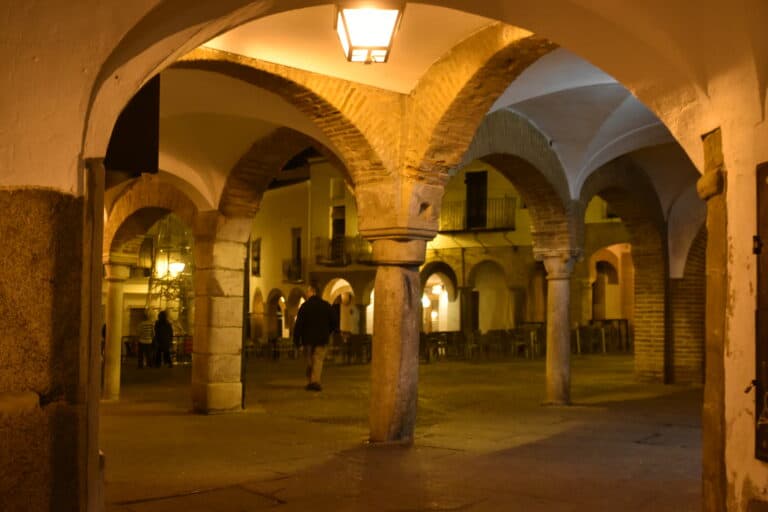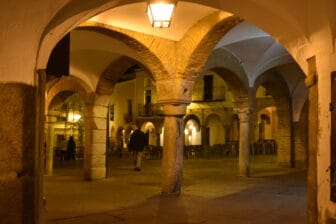 The restaurant at Hotel Plaza Grande, where we were staying, had been praised on the internet, so we went to see it, but it seemed quite expensive, so we gave up and went out.
An attractive-looking restaurant in Plaza Chica that we found during our afternoon walk was still closed after 8pm.
It seems that there are many restaurants around here that open at 9:00 pm.
9:00 p.m. is the time when restaurants in the Japanese countryside close.
So we went to a restaurant called Meraki, which had a good online reputation for serving tapas.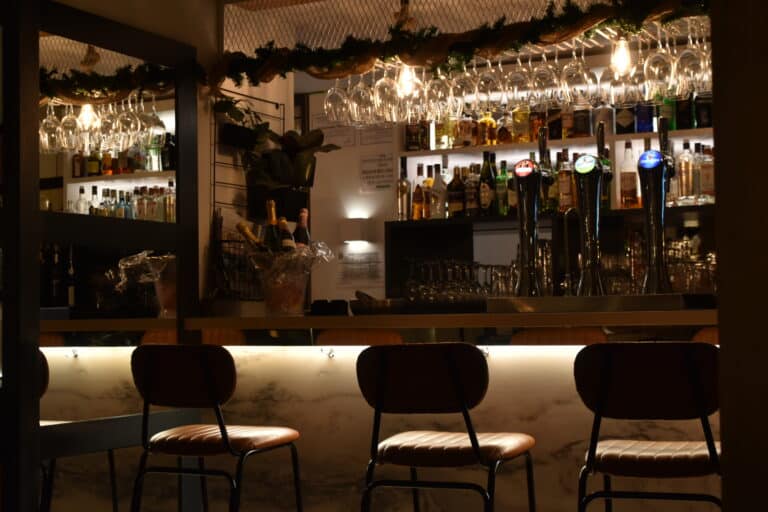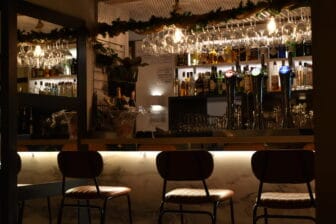 It is facing the Plaza Grande.
It was warm during the day, but by this time it was quite cold but the outside tables were full.
We of course requested an inside table.
When we went inside, we found that the back part was a restaurant and the front was a tapas bar.
We settled down at a table where they served tapas.
However, when we looked at the menu, there were less than 10 types of tapas.
It seemed like that this restaurant had less emphasis on tapas.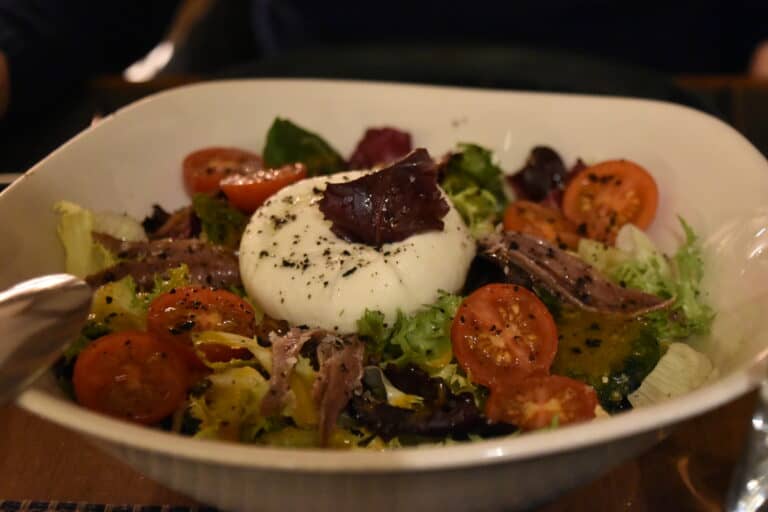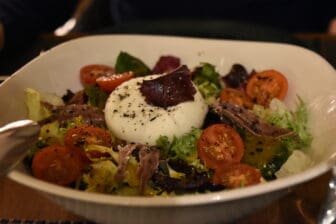 In the end, we ended up with three kinds of tapas : a ham croquette (two kinds of croquettes, one with a dark colour filled with ham and the other with regular potato croquettes) and one called Alcachofa con Romescu (an artichoke covered with an ethnic-flavoured sauce), and ham cannelloni.
In addition to this, we ordered a large salad with anchovies to make up for the lack of vegetables.
They served the salad  first as a starter.
The tapas were all elaborate, quirky and interesting.
I don't remember that it was extremely delicious, but let's give it a passing grade.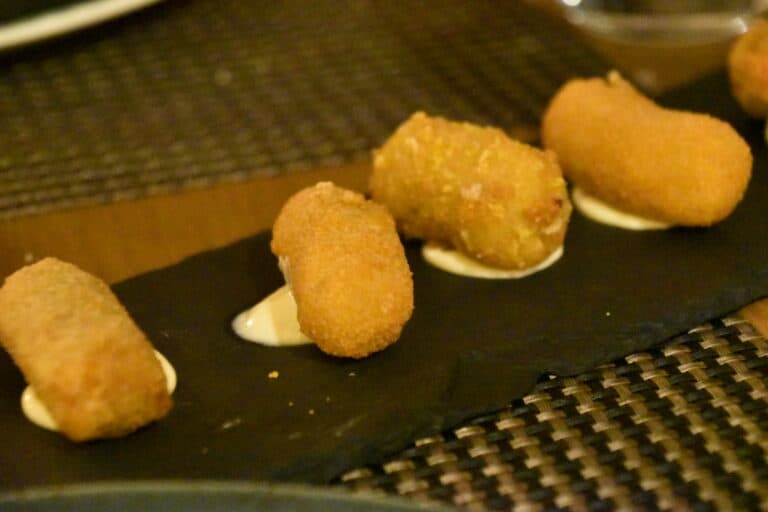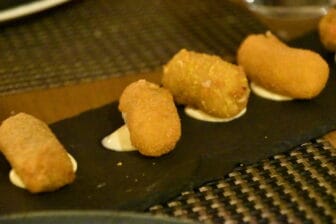 For dessert, I had a crepe with blueberries sprinkled with green coloured sugar, and my husband had a rich and sweet sponge cake called Tarta Guinness.
I got some of my husband's Guinness cake, but it didn't taste like Guinness.
I wonder if they just added a small amount of it to enhance the taste.
As for wine, we had two glasses each.
It was a wine called Chacona Plata.
As I said before, wine around here is so good and you would not get disappointed.
I could say that the best thing about this meal was the wine.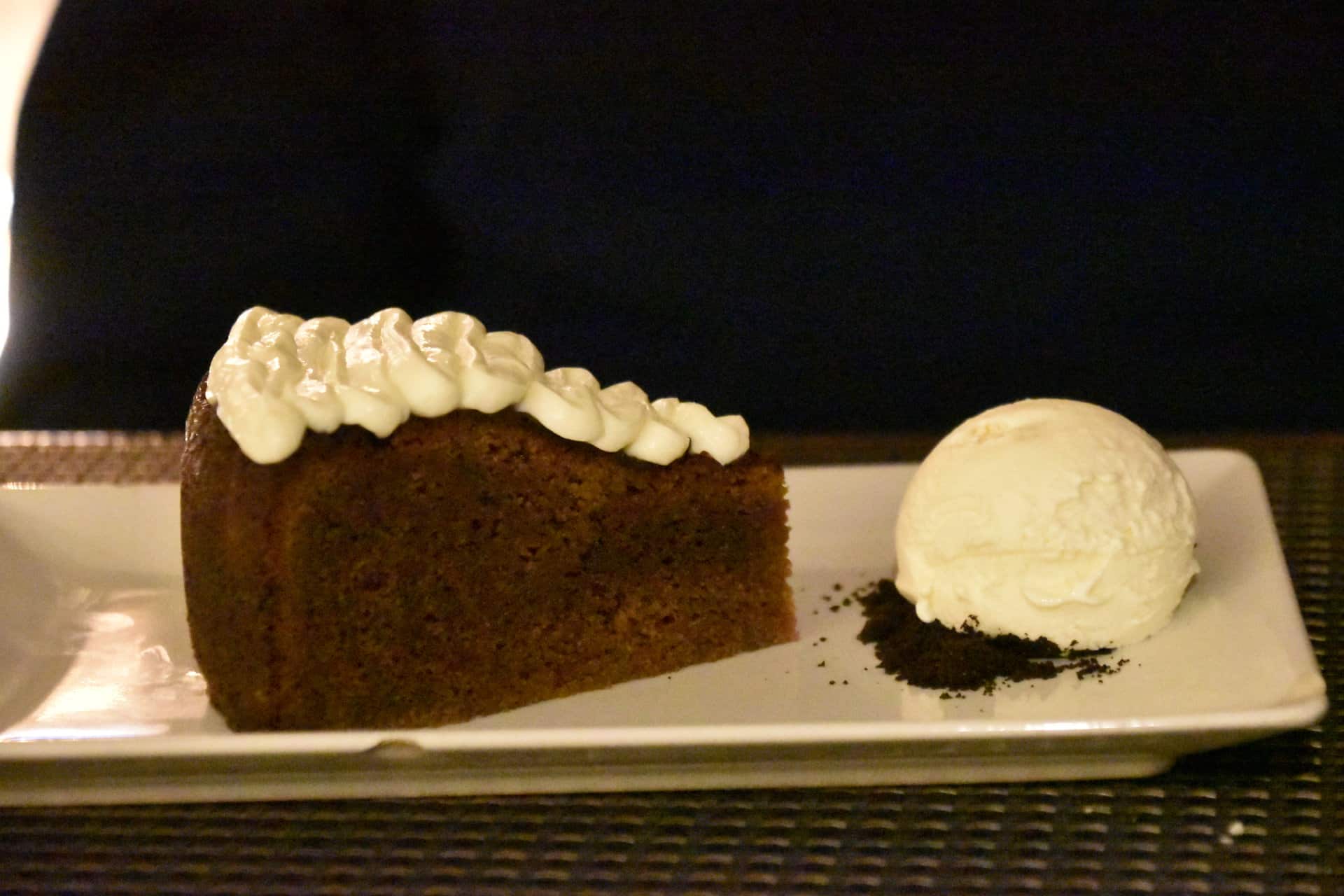 The total was €62.
During our last trip to Andalusia, I remember saying that in Spain we should always have tapas which is much better than other meals, but in this region, it seems that normal menus other than tapas are more popular.
By the time we finished our meal, both the restaurant and the square outside were very busy.
The night starts late in Spain.