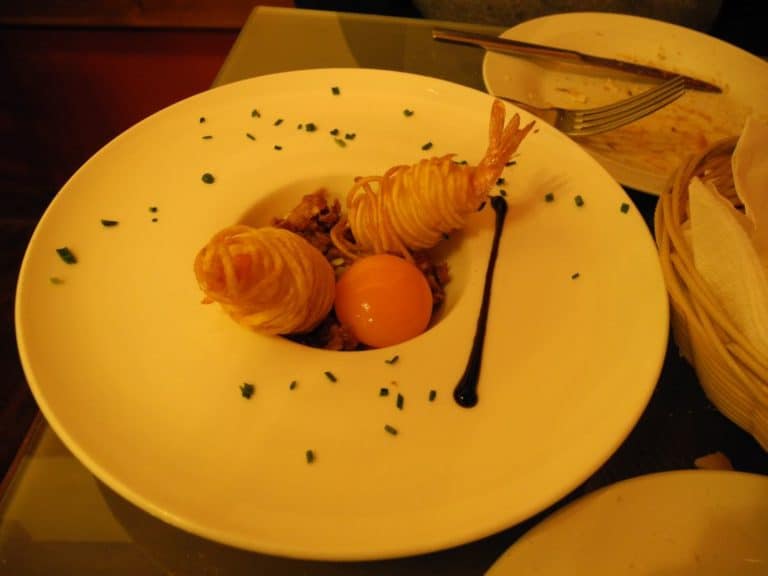 [December, 2010] This photo was taken in Cordoba and it is a tapa of prawn, which was very good.
But before that I asked for the set of tapas, which was not that great with a lot of fried things.
You have to avoid set menu for tapas.
That is what I learned in Andalucia this time.
Especially the restaurants which looks like pubs with a lot of local people at the counter, you can get very good tapas.