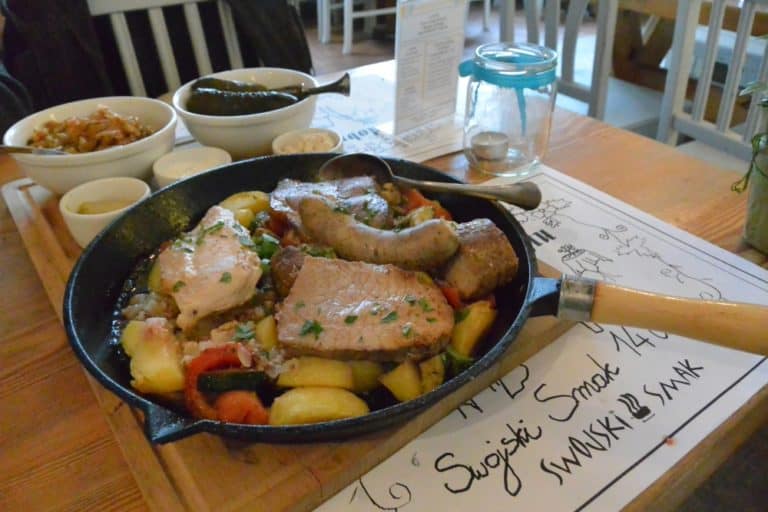 [ Oct.2015 ] Our hotel in Gdansk in Poland was located in the Old Town, which was not that exciting, but fortunately the restaurant recommended on the internet was just around the corner.
It was called Swojski Smak.
The wooden interior was bright and stylish.
We ordered the soup for the starter.
When I came to Poland for the first time, a long time ago, I remember having a lot of soup because there were so many kinds and they were very good.
The one we had this time had a little sour taste and there were sausages and a boiled egg in it.
They served mashed potato instead of bread.
The main dish was this local farmer's plate with lots of meat, which reminded us of the one we ate in Dresden just the other day.
There were three kinds of pork, sausage and chicken.
My favourite was the beer with honey we drank with the meal.
The sweetness was milder than shandy and I liked it very much.
So much so that we came back to this restaurant later to drink it again.