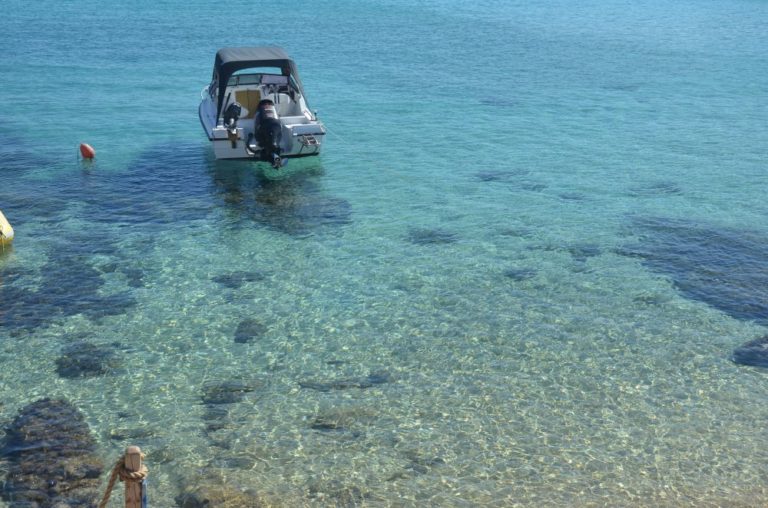 [ Sept.2013 ] We went to Paranga beach which was recommended by our hotel.
It seemed a popular one and it was fairly crowded with mainly young people.
Some were topless, which we did not see anywhere else in Greek islands.
The water was very clear, so much so that some small fish bumped into us.
It was a bit cold though.
We had a good lunch at the restaurant on the beach called Tasos.
The sea urchin spaghetti, meat balls, and feta cheese baked in foil were all very good.
Generally speaking, the beaches in Mykonos are for young people to have parties.
This Paranga was a modest one, but around 5pm loud dance music started and some people were already dancing.
Other beaches like Paradise and Super Paradise are the main places for parties, though we did not go.