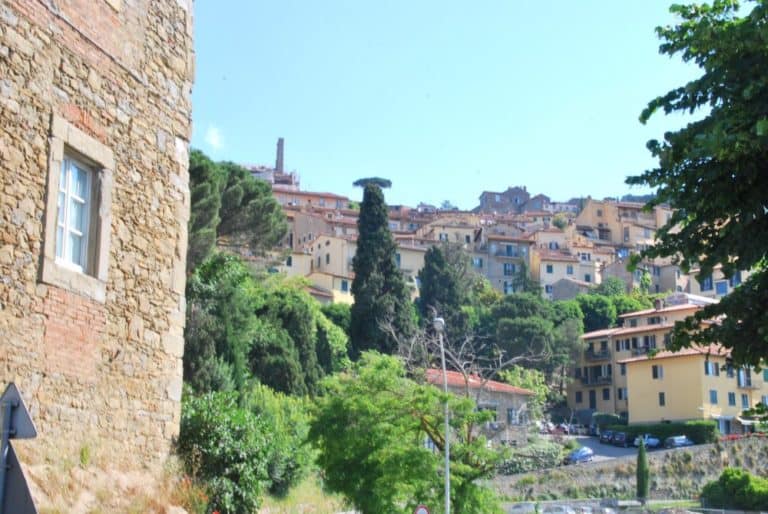 [ June, 2014 ] This time in Tuscany in Italy, we stayed in Cortona.
While we were driving in the plain, we could see the town on the hillside from far away.
I learned later that there are the old part and the new part in Cortona, and in the old town, 5000-6000 people are living and many of the houses are owned by foreign people.
Someone said that a famous American author is one of them, so I looked up and found that the aithor seems Frances Mayes who wrote "Under the Tuscan Sun" which became a film.
The local people live more in the new town and there are 12000 of them.
Cortona is another Etruscan city.
According to the legend, Noah liked it here and lived here for 30 years and his descendent built a city 273 years after the Great Flood.