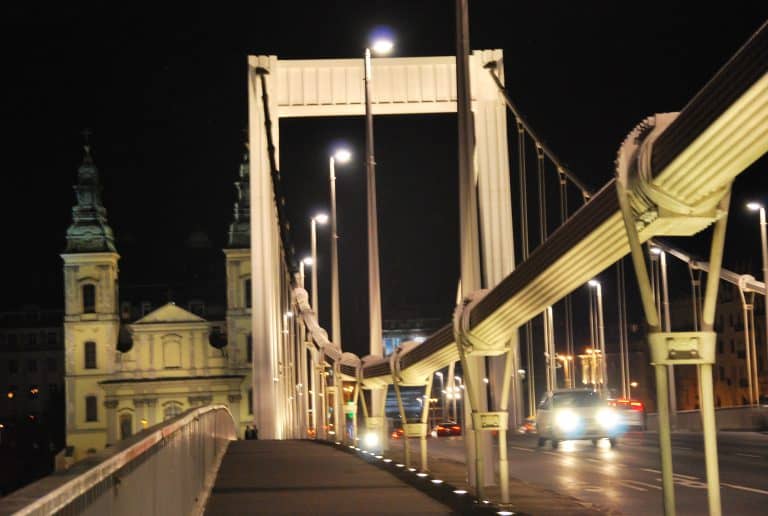 [Sept. 2010] It was about time for dinner when we got off the pleasure boat on the Danube River in Budapest, the capital of Hungary.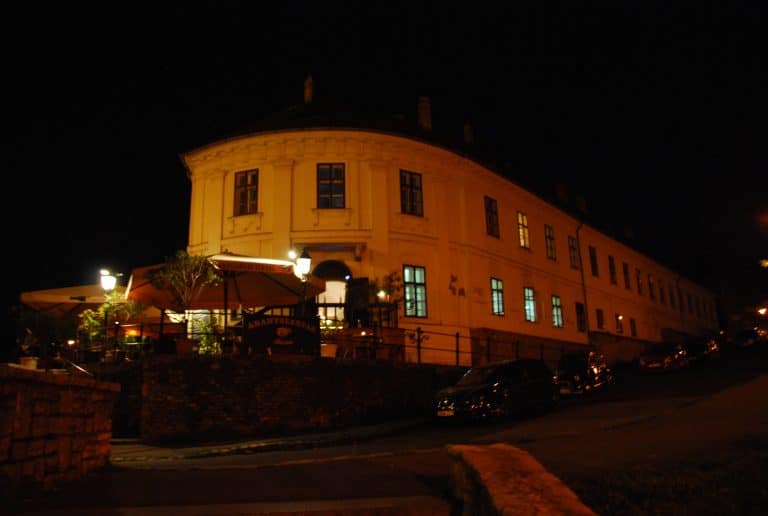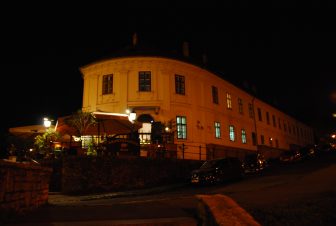 We crossed the Elisabeth Bridge to the Buda side in search of the restaurant Aranyszarvas listed in the guidebook.
Looking at the map, we arrived there without any problems.
The outside appearance wasn't that grand, but the interior was pretty posh.
The price was also posh, comparable to the expensive London restaurant.
It may have been a restaurant for tourists.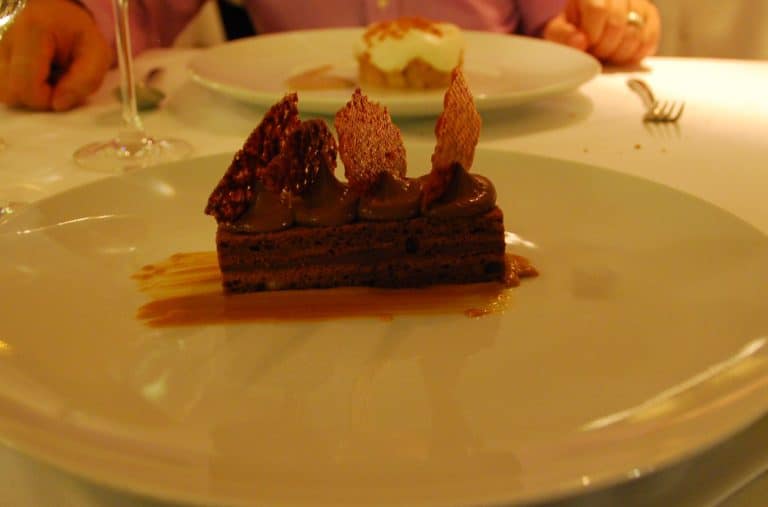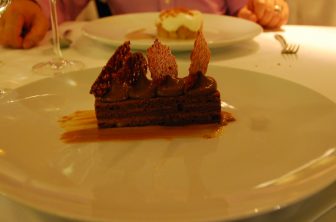 In honor of Rabbit Island (Margaret Island), which we went on a pleasure boat, we both chose rabbits as the main.
As for the starter I shared duck pate and veal steak tartare with my husband.
My husband is an apple pie and I am a chocolate cake.
Everything was very delicious and I was satisfied.
The presentation was lovely, too.
And what should be noted was the waiter here.
Like a Mormon missionary, he was tall and neat, and had a good demeanor.
After a meal, we had a walk at night for a while.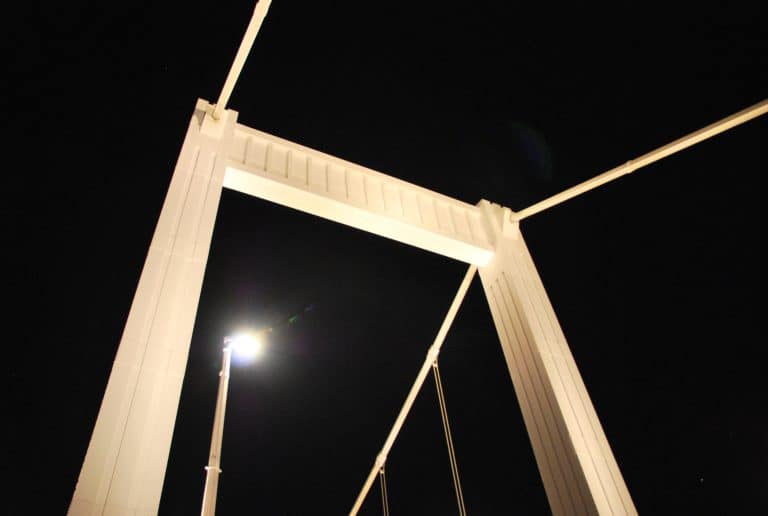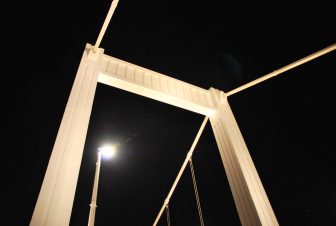 We crossed the illuminated Elisabeth Bridge and returned to the Pest side.
The name of this bridge, Elisabeth, is the Empress of Austria in the late 19th century.
She was a fan of Hungary, and she quietly helped to conclude a treaty that granted Hungary autonomy.
So the Empress is very popular in Hungary and that is why it became the name of the bridge.
This bridge was built in the narrowest part of the Danube, and is about 290 meters long.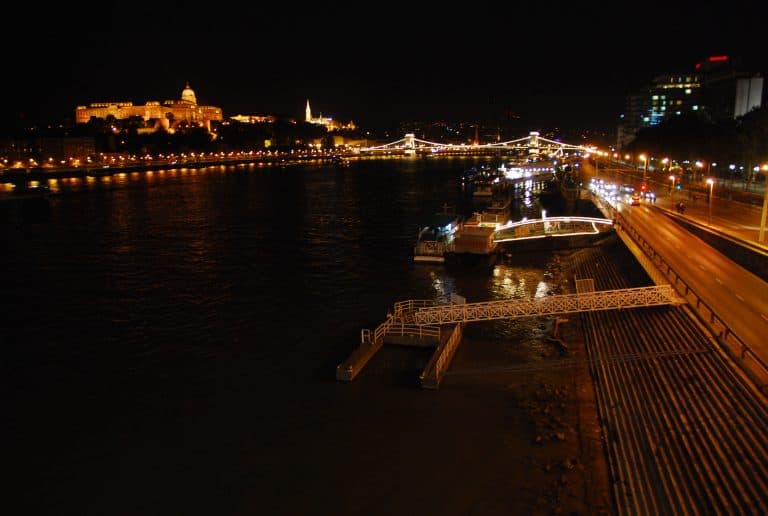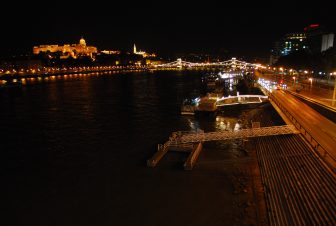 The original was built as a chain suspension bridge from 1898 to 1903, but it is said that the German troops withdrawing at the end of World War II exploded it.
Therefore, it was rebuilt as a cable-type suspension bridge in 1961-64, and that was what we walked on on the day.
The illumination at night was wonderful, and apparently this was done in cooperation with Japan in 2009, the year before we walked.
We had a walk in the downtown area on the Pest side as well.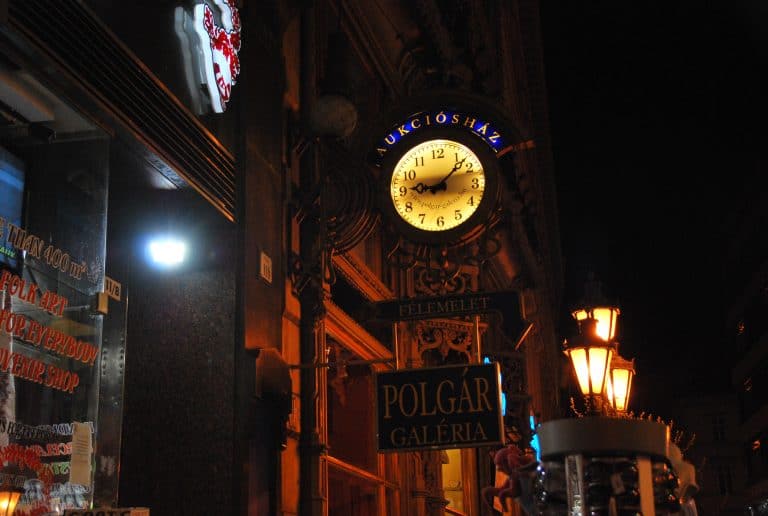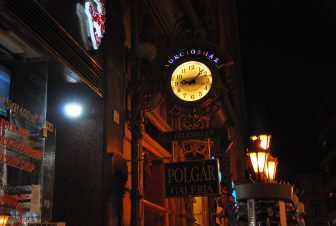 It was quite late at night, but people were walking in twos and threes and I didn't feel any danger at all.
I wondered if they still kept the good side of socialist era (the socialist countries are often safe, aren't they).
From Deak Ter station, we returned to the hotel by taking the metro, whose vehicles were old and being used carefully.