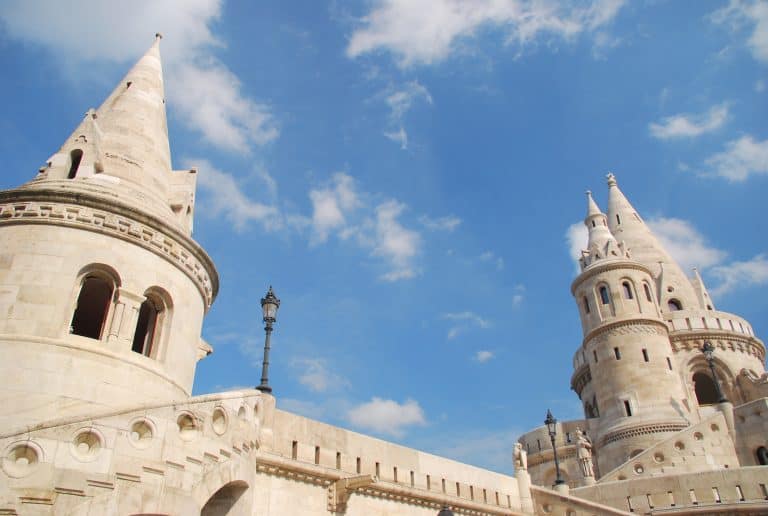 [Sept. 2010] On the second day in Budapest, the capital of Hungary, we walked around on the castle hill of Buda.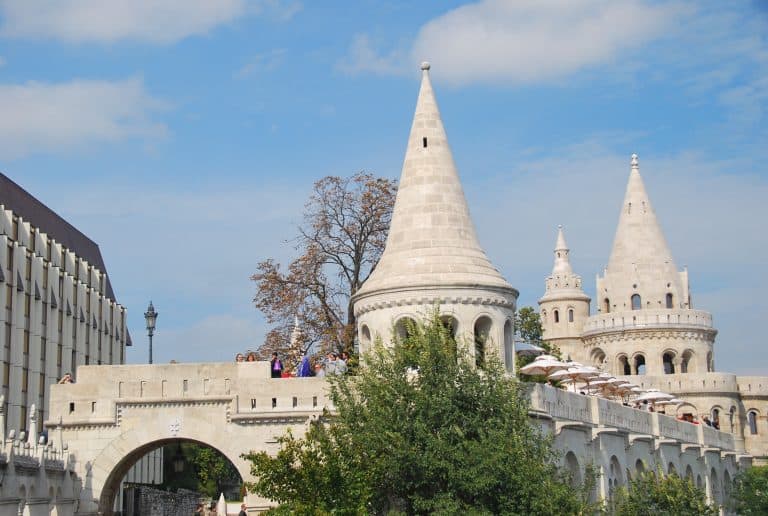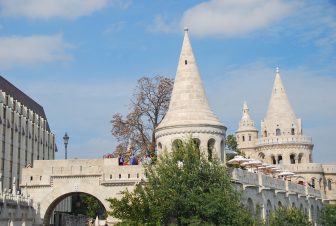 There are many highlights on the hill where the Buda Castle is, so many tourists were there.
First, we headed for the Fisherman's Bastion near the castle.
I wondered "Why a fisherman?" at such a high place away from the waterfront, but historically the fisherman's guild (union) was supposed to protect the walls around here apparently.
The original was built in the 1700s, but the existing good-looking white fort was built between 1895 and 1902.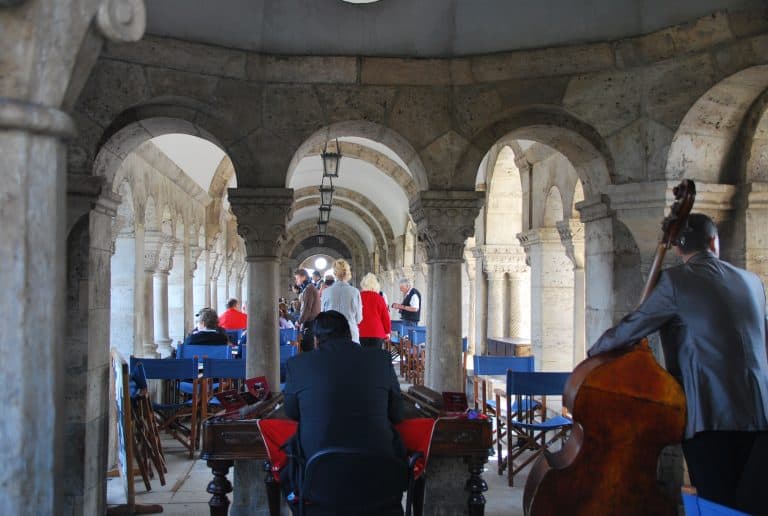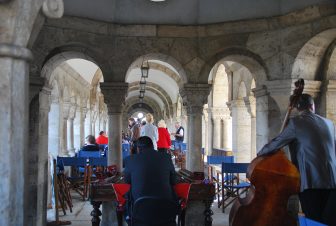 The Parliament Building can be seen just diagonally across the Danube River, and it is also a popular spot for the good view.
Inside the arch of the bastion was a cafe with live music.
I remembered that hen I came here last time a few years before, there was only one cafe, but now all around the bastion was cafes.
In front of the Fisherman's Bastion was the Matthias Church, with its tall towers.
We didn't enter there, though.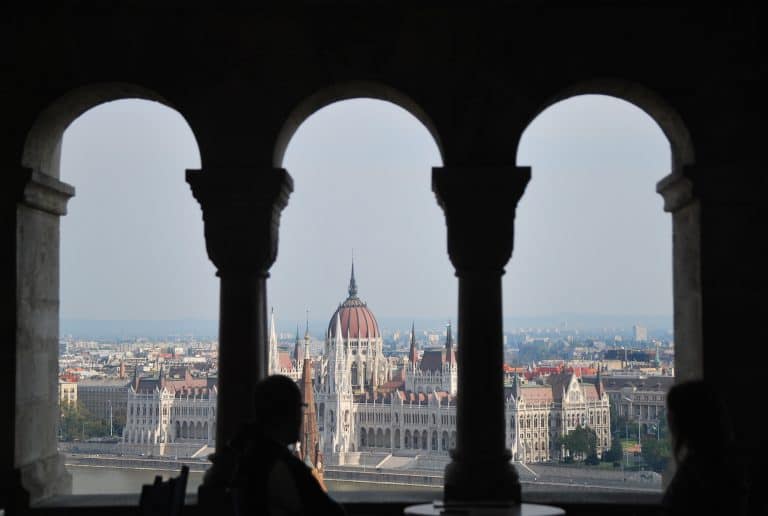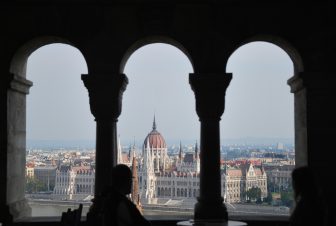 On the Buda side, houses around here were very Eastern European with large roofs and colorful walls.
Some houses have flat semi-circular windows on the roof, which were just like eyes.
This type of roof was also seen in Sibiu, Romania, and Meissen, Germany.
Where did this roof design come from originally?
We also saw many large doors with an arc at the top.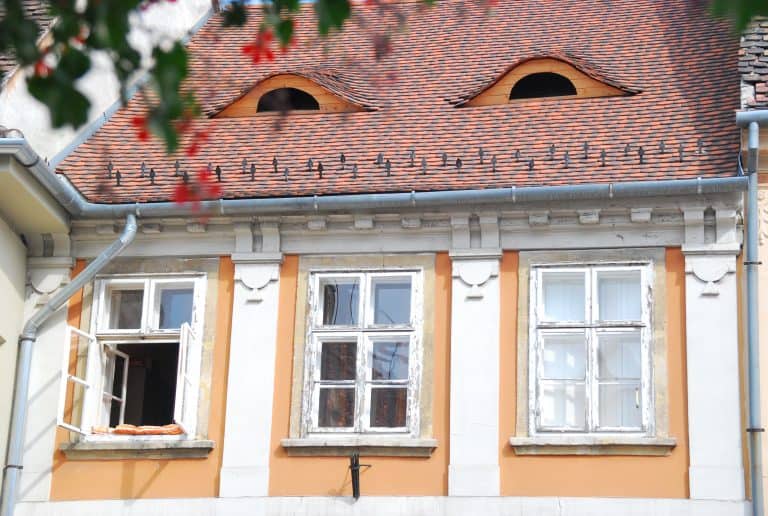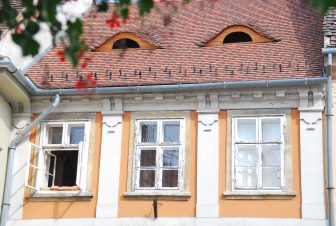 It seems that you can see the gallery and the history museum inside Buda Castle, but we didn't enter and just enjoyed the scenery.
Since there were many tourists, souvenir shops were also lined up.
Behind the main street, there was a market-like place with simple stores, and I noticed a doll that seems to be a wood carving.
It seemed to be quite elaborate, so I wanted to see it closely and tried to pick it up.
Before I reached it, the woman at the shop shouted loud "Don't touch!".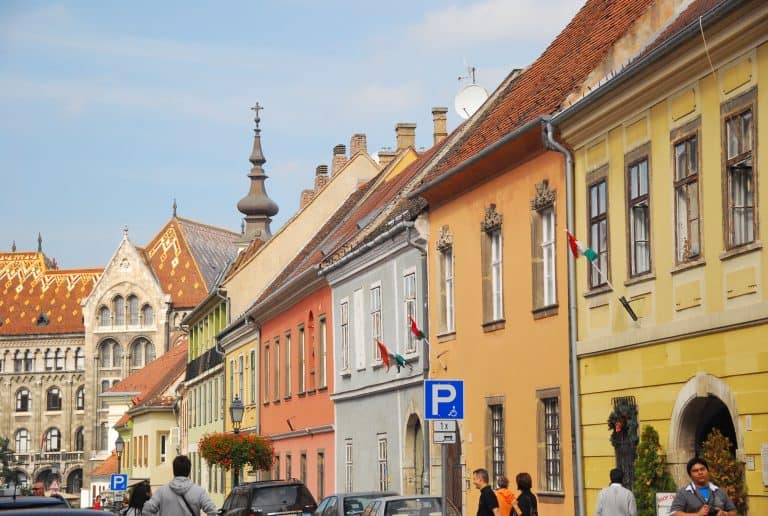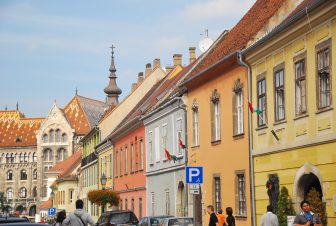 It happened  in a situation where she couldn't get around to me while dealing with other customers, but I was surprised at her rude attitude.
With this attitude, every customer would run away.
Not only at this shop, but on this trip, we sometimes came into contact with the attitudes of clerk and staff that could not be found in Western countries, and I thought that the bad side of socialism was still alive.