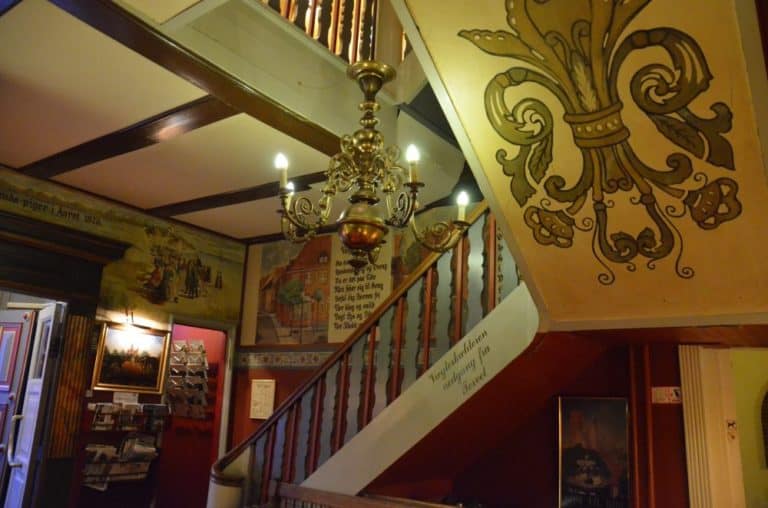 [July 2012] In Ribe in Denmark, I stayed in Hotel Dagmar.
This is the oldest hotel in the oldest town in Denmark.
It was built in 1581.
I checked the Trip Adviser before the travelling, and found that there were pros and cons.
So I was a bit apprehensive, but I got satisfied here.
The best thing is the quaint atmosphere.
I liked the feeling of the history, including the floors which were not straight.
The location is excellent, too.
It is in the square where the cathedral is.
But at the moment, they are doing a massive renovation work in the square, which was the only complaint I had.