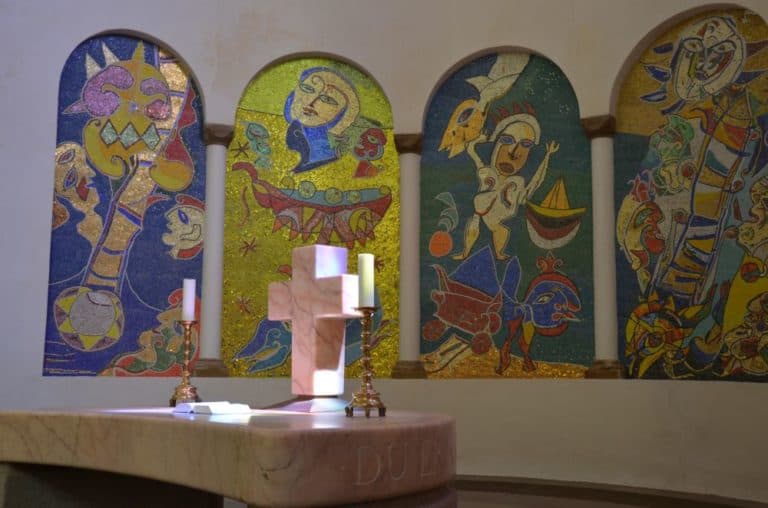 [July 2012] The cathedral in the oldest town in Denmark is the oldest, too.
It was founded around 1100.
But when you enter there, you would be surprised to see the new designs.
The apse is filled with Carl Henning Pedersen's works.
He is a Danish painter who was called Scandinavian Chagall.
The works here was made in 1980s.
We saw this kind of scheme which puts new designs in an old frame some other places in this country.
We also went up to the tower here, but just it started raining hard, so we could not enjoy there very much.
The weather here was very changeable.