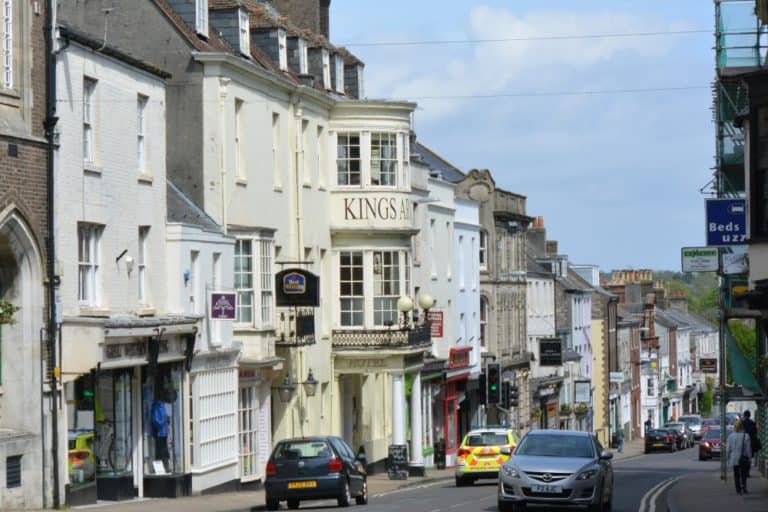 We had an opportunity to visit Dorchester, England.
This is the county town of Dorset, which is east of Devon, where we had visited two weeks previously.
This town is famous for the 19th century author, Thomas Hardy, who was born near here.
I am not very familiar with Hardy, but he is the one who wrote "Tess", the film that made a lasting impression on me, featuring Nastasha Kinski.
He is also the original author of this year's film "Far from the Madding Crowd".
The story of this film is something to do with one woman and three men.
This author seems good at writing unhappy love stories with the added taste of the divide in society between the rich and the poor.
When we visited this town, we saw some posters announcing that the costumes they used in the film were being exhibited in the museum.
However, the museums here in Dorchester are closed on a Sunday.
Usually Monday is the day they close the museums, isn't it?
[ May, 2015 ]