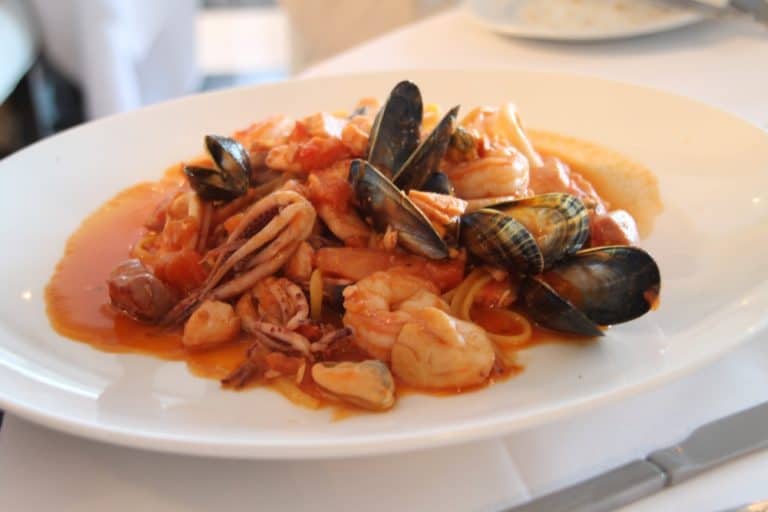 [ May, 2015 ] After having a good time in Dorset, south of England, we looked for a restaurant for dinner.
The pub in the Isle of Portland was full, so we came back to the mainland in Weymouth.
We parked at the seashore and walked for a while and when we were just about to give up, we looked up and found a fine Italian restaurant.
It is called Al Molo and it is in an art deco building called Pier Bandstand on the shore.
Most of the staff there were Italians let alone the chef.
The man who served our table was from Rimini.
I had a piece of grilled swordfish and my husband had the seafood spaghetti (above) and our friends had tuna steak and fegato.
All of us were satisfied, especially our friend who was brought up in this region and has a bit of bias against Weymouth was impressed, saying "I was surprised to see this fine restaurant in Weymouth!".