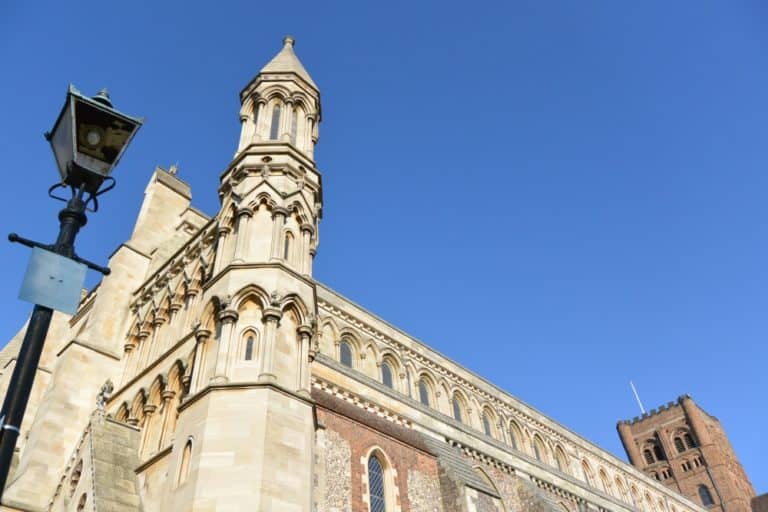 [ Mar.2015 ] There is a magnificent cathedral in St Albans, which is about 20km north of London.
I knew that it was there, but I had never been in before.
I was surprised at its splendor.
First of all it is very big.
The staind glasses were lovely and the carvings on the screen was gorgeous.
When we were there, the choristers were coming down to practice.
Later, we were told off by a staff saying " You can take photos anywhere in the church, but not the choir, please".
We were lucky that we could hear their singing.
The leaflet says that this cathedral is one of the oldest Christian estates.
St Albans used to be called Verulamium in ancient Roman time.
Mr.Alban lived here and one day he sheltered a Christian priest who was persecuted.
And Mr.Alban became a Christian himself and later, because he did not convert back from Christianity which was a new religion in those days, he was executed in the 3rd century.
So he was the first martyr in Britain.
The cathedral was built around his burial ground, but apparently nobody knows when it was built originally.
The current building was built in the late 11th century and after that various parts were added in the later centuries.