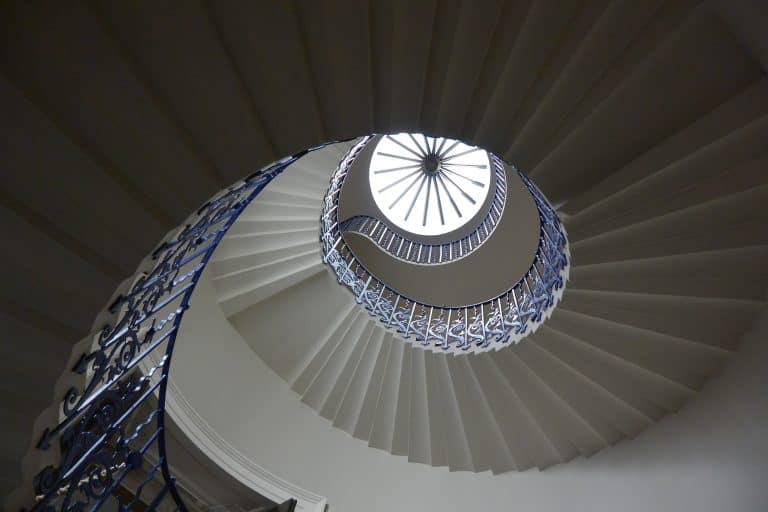 We entered the site of the National Maritime Museum in Greenwich in the east of London from the side of Greenwich Park.
The first thing we noticed was the huge ship in a bottle.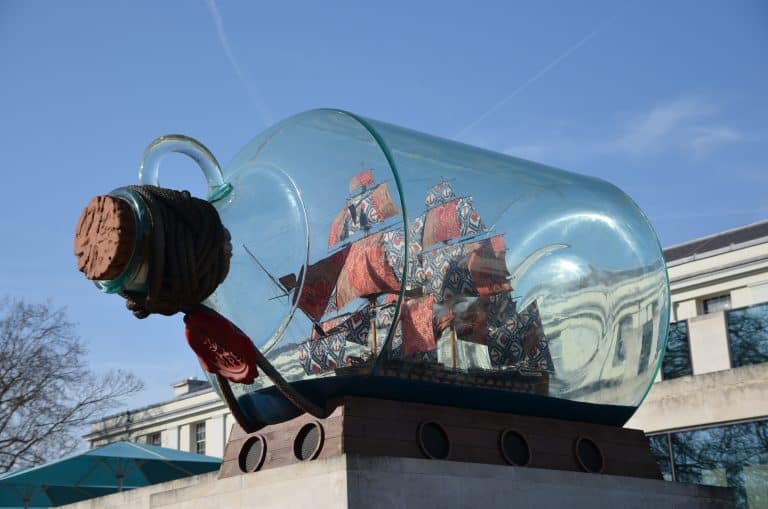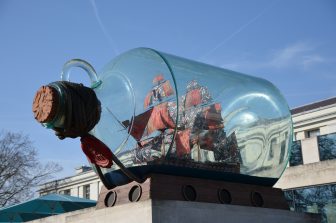 This is 'Nelson's Ship in a Bottle', created in 2010 by Yinka Shonibare, an artist who was born in London and grew up in Nigeria.
The ship inside is a small version of HMS Victory, the ship on which Nelson died on the 21st October in 1805, during the Battle of Trafalgar.
Actually, one of the highlights of this museum is the uniform, which was worn by Nelson when he died.
Without seeing it, we headed for Queen's House within the museum site.
According to the information sheet in Japanese, Queen's House is the first classical building in England.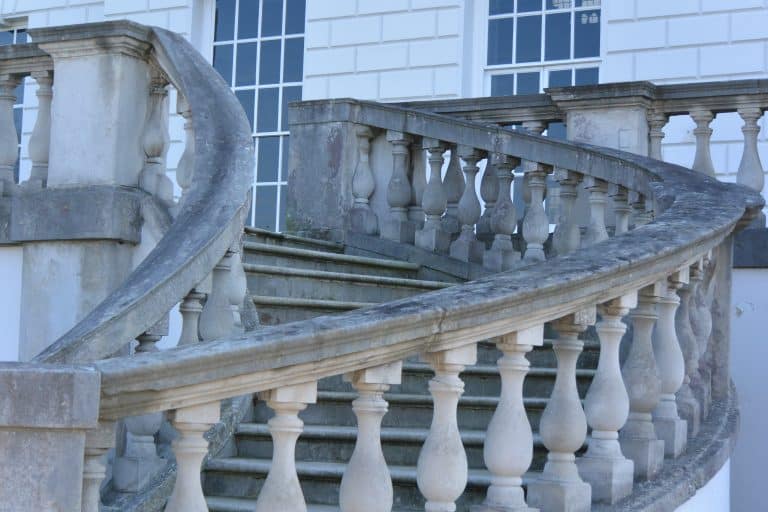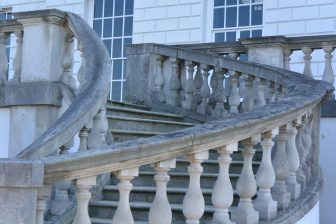 I did not understand that well, but it seems that until this was built, all the palaces in England had been made of red bricks, but this one is different and was influenced by Italian architectures.
The architect was Inigo Jones, who studied in Italy from 1598 to 1603 and was influenced by Andrea Palladio.
It is interesting to know why this house was built.
Anne of Denmark, the wife of the early 17th century king, James I, killed the King's favourite dog by mistake during a hunt.
Becoming furious, James swore at her.
Regretting that, James commissioned the Queen's House to apologise to Anne.
It was ordered in 1616, but Anne died in 1619, before the completion.
In the end, the building was completed in 1636.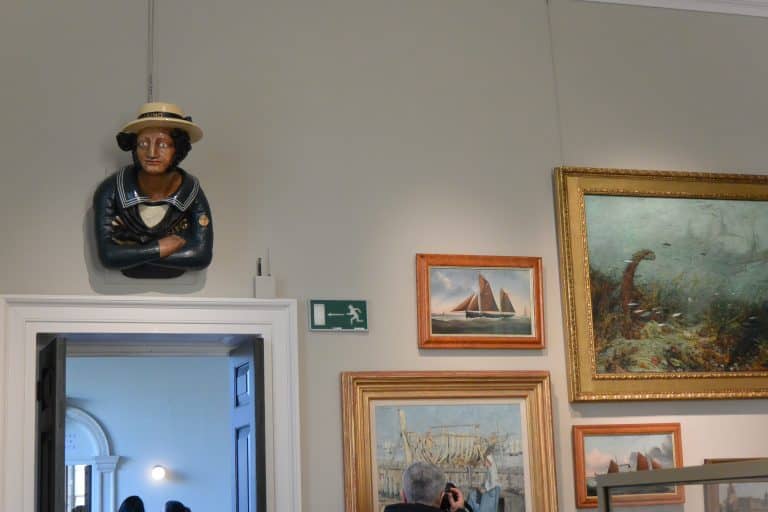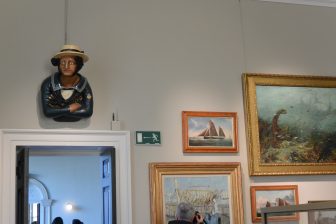 After that, until 1805 it was used by the members of the Royal Family.
In that year, the then King, George III, gave it to the orphans of seamen.
Then, in 1934 it was taken over by the National Maritime Museum.
Currently, it is a gallery exhibiting fine artworks of the past 400 years by historic artists such as Turner, Hogarth and Canaletto.
Those paintings were worth looking at, but the main thing to see here is the beautiful spiral staircase.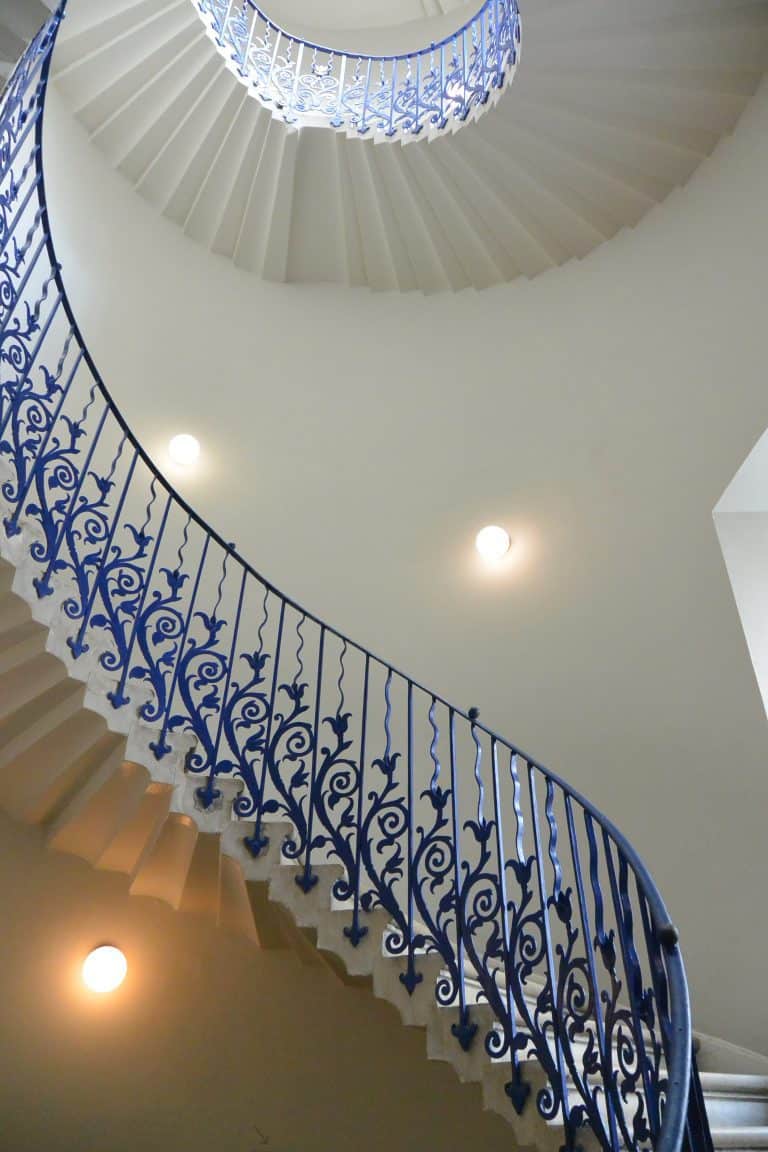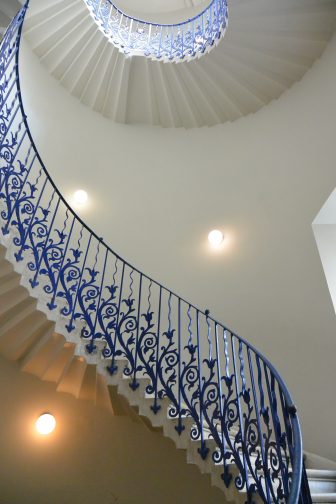 It is called Tulip Stairs and it is the original feature.
Apparently, it is the first self-supporting spiral stairs in Britain.
The curve and the blue of the railing are so beautiful that it was worth taking photos.
Apparently, a couple from Canada took some photos of this stairs in 1966 and when they developed the photo, they found that they had captured a picture of a shrouded ghost.
The identity is not yet clarified.
One of the exhibits was a portrait of Elizabeth I, which was painted to commemorate the victory of the Battle of Armada, in 1588.
In front of that, there was a moving mask of her, which was created by imagining how she, who was 55 at that time, would wear expressions.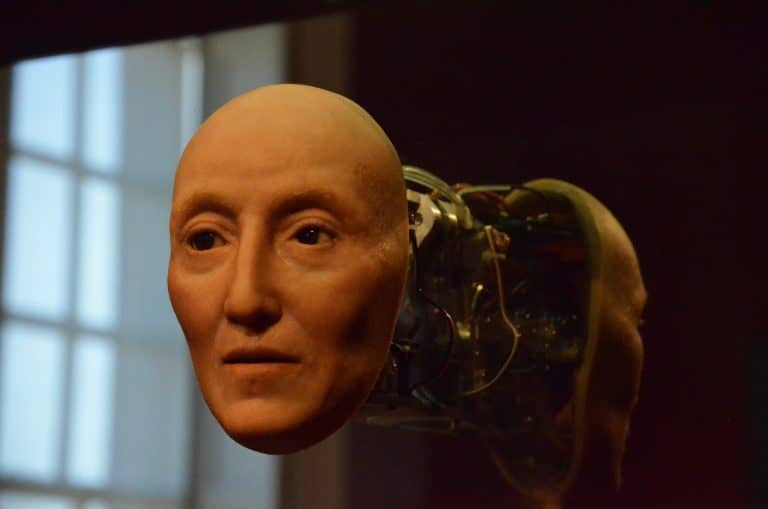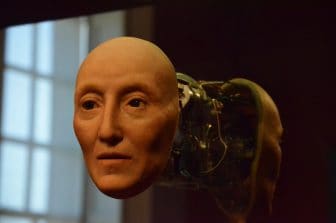 The title of the mask is 'The Mask of Youth'.
I think it is a very interesting attempt.
[ Feb.2019 ]