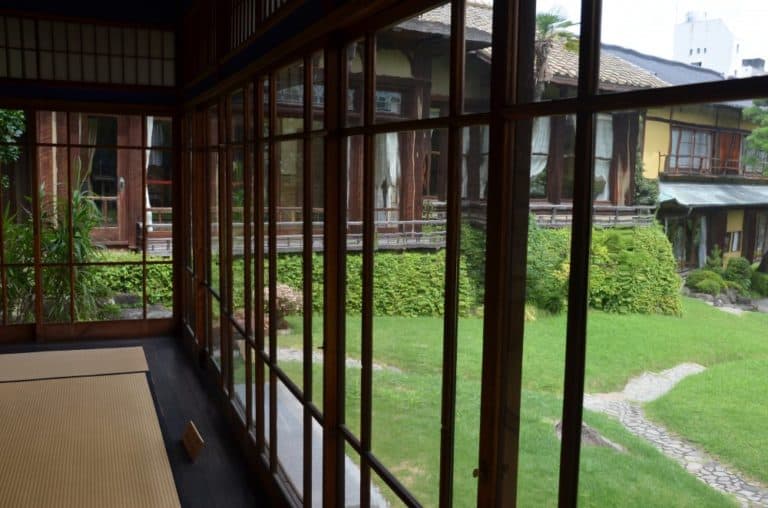 [ Aug.2014 ] During our family trip to Atami in Japan, we visited Kiunkaku, a tangible cultural propaty of Atami city.
This building and a garden were built by shipping magnate in 1919 and moved hands to railway magnate around 1930 and expanded, and then after the WW2, it became a ryokan (Japanese style hotel) where a lot of famous Japanese authors stayed.
It was a ryokan until 1999, so many people must have stayed here.
The most interesting thing was a Roman bathroom "Kongo".
This must have been the image of Roman Bath for Japanese people in 1929.
For some reason, I remembered the famous Japanese comedy called "Thermae Romae".
Also there was a Western style room which was build in the imaginary style of English room of Shakespeare era.
Apparently this property was used in a popular TV drama called "Hanako and Anne" which I watched sometimes when we stayed in Japan this time.