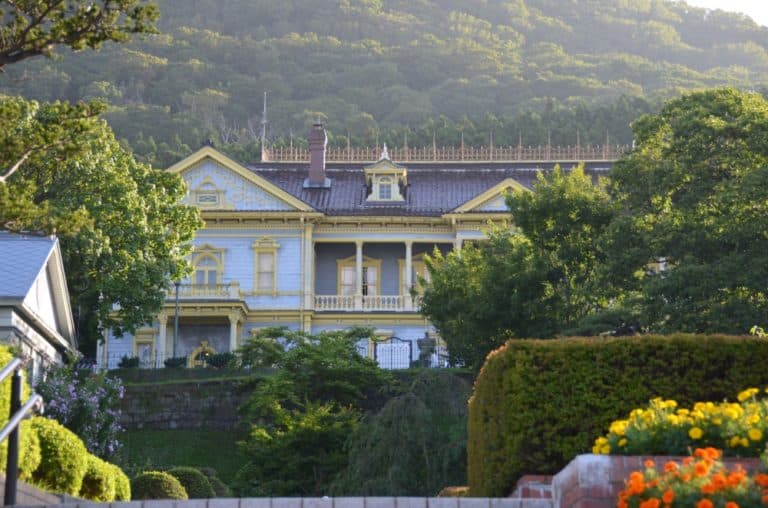 [ Sept.2014 ] In Motomachi town in Hakodate in Japan, where there are many western style houses, we visited Old Public Hall of Hakodate Ward.
It was completed in 1910 after taking 1 year and 4 months for building it.
The cost for the construction was 58000 yen which was raised from donation by local residents, but main part was donated by a wealthy businessman called Teppei Soma.
This hall was used as a hotel for Imperial family a couple of times, but now they use it as a concert hall.
There was a shop that you could dress up in the historical dress and take photos in the house.
They not only rent a dress, but also look after your hair and make-up.
I love this kind of services, but unfortunately, when we were there, the closing time was approaching, so had to give up.
After visiting there, we found a small model of this public hall at a shop called Gallery Muraoka.
This is the smallest one in my collection of house models, but according to the shop owner, the producer made the models from the original plan.