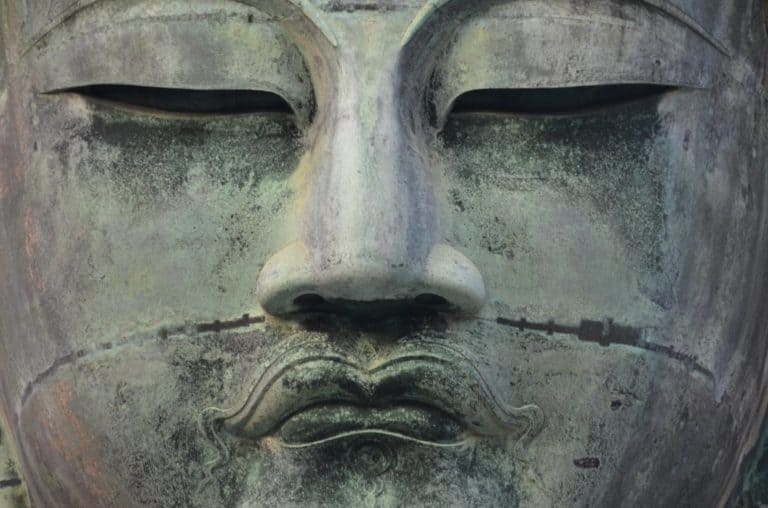 [Dec.2012] This was the first time to see the huge statue of Buddha in Kamakura since I was a high school student.
I did not get surprised by the size this time, but to be precise, the height is 13.35 metres and the weight is 121 tons apparently.
You can get into the statue by paying 20 yen or so, though restricted to 30 people at a time and it has to be in the day time.
This is a statue of Amitabha–I suppose originally Indian.
The head depicts the curly hair, and the thick lips are those of Indian people.
If he has raised his eyelid, probably big goggling eyes would stair at you.
I felt friendly towards his round shoulders.
I searched online and found that it is not clear when it had been built.