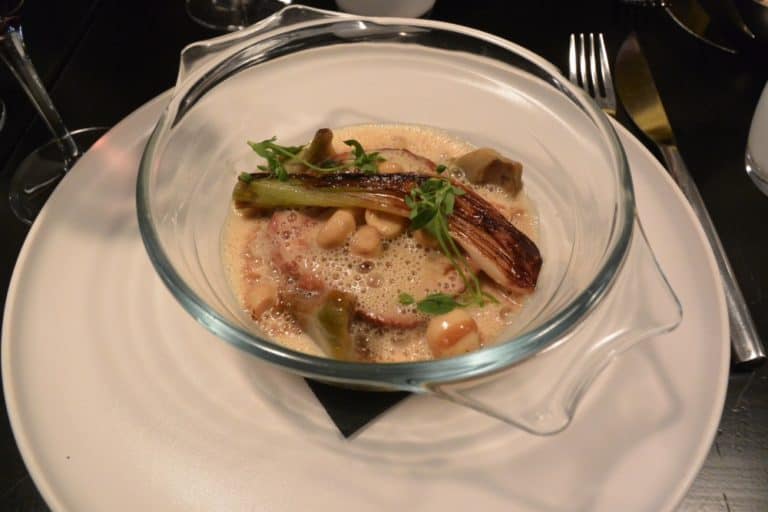 [ Mar.2015 ] Our friends in Paris took us to a restaurant called Pottoka.
This restaurant serves French Basque dishes.
It is a small restaurant and the atmosphere was relaxing.
But the dishes were very sophisticated, so much so that it is a bit difficult to describe them.
My starter was basically seafood.
In the glass cup, there was something creamy included sea urchin and outside in the plate, there was a crab stick.
The taste of some herbs was strong and it was very refined and interesting taste.
My main was stewed veal which was served in a glass bowl (as you can see in the photo).
Everyone chose different dishes and none of them were ordinary.
The price was 35 euros for the basic three course, which was not too expensive.
The wine was very good, too.