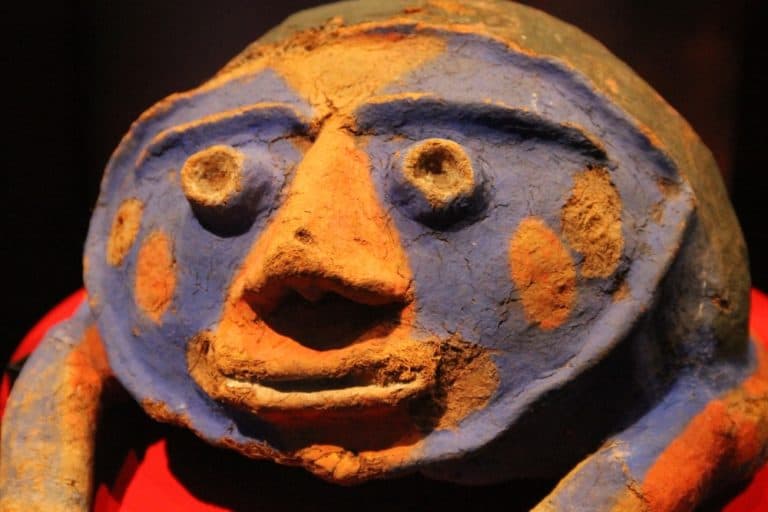 [ Mar.2015 ] On the last day of our stay in Paris, after lovely lunch, our friends took us to Musee du quai Branly.
Here they exhibit art, clothings, handiworks and so on from Africa, Asia, America and Oceania, which means the world outside of Europe.
It opened 2006 and apparently it was the art project by former president Jacques Chirac.
We were lucky because it just happened that we could enter free of charge on the day, though it was crowded.
I thought I could spend all day looking at my favourite Asian costumes, sculptures of faces some of which made us laugh, and a lot more.
Unfortunately we had a limited time so we could see some of Asian and Oceanian things only.
The face of this picture came from Vanuatu, where they just suffered from the powerful cyclon.
The exhibition covers from the ancient time to today.
I noticed that some things looked rather poor, but they were made only in the 19th century, which made me think that civilisations are developing in various ways depending on places and people there.