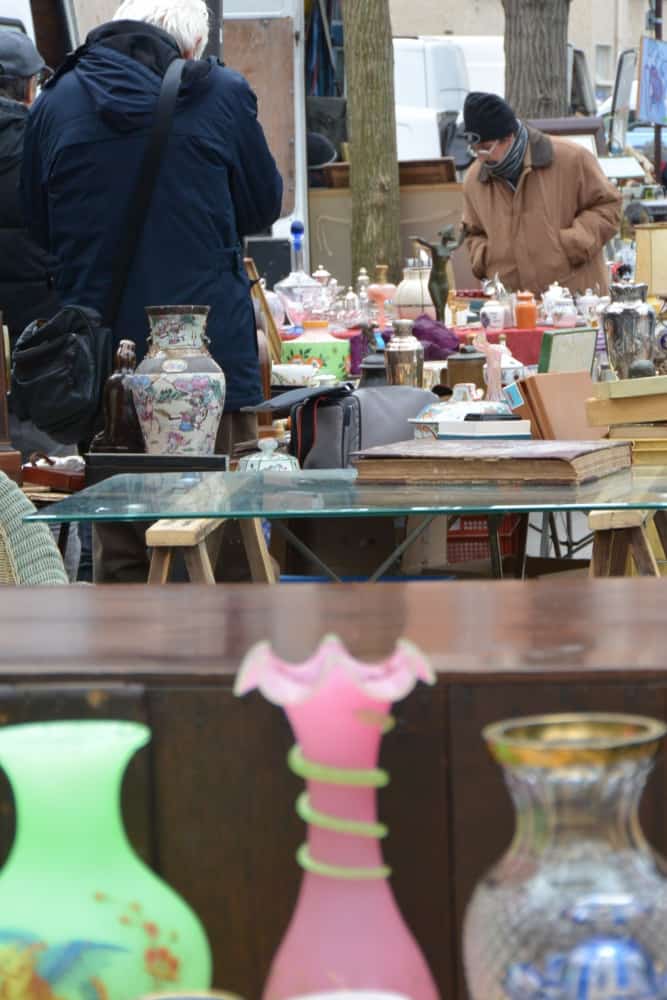 [ Mar.2015 ] On the last day of our holiday in Paris, a couple of our friends who lives there took us to Vanves flea market in the suburbs.
We went there by bus, which was possible only because we were with our friends.
It was more exciting than the metro journey as we could see the view of the town.
Apparently Paris flea markets started in the 18th century, trading junk outside of the city to avoid taxes.
Vanves market is newer, which started around 1920s.
According to the guide book, it is much smaller than the famous Clignancourt market, and they do not sell much of the serious antiques, but there are things for more general collecters.
There were stalls on both side of a street and we saw various things such as tableware, used clothings and so on.
But I noticed there were not so many accessories as in Covent Garden market I sometimes go.
There were many Oriental customers walking around there.
Unfortunately it was a very cold day and  we managed to cover only about a half, according to our friends.
In the end, we bought a nice decorative plate.
It was made in Limoges where I went long time ago, and they said this plate was made in 1940s.